Tripping on shrooms can be an otherworldly experience. But beyond their use as a psychedelic substance, the mushroom has been a staple in art for various reasons. What's more, the've even inspired the creation of several trippy mushroom bongs. As such, there are countless mushroom tattoo ideas out there for anyone looking to add a toadstool to their collection.
Photo: tattoosbyjoelv
Classic Toadstool Tattoo
We start, of course, with beauty in simplicity. A classic outline or line-work small mushroom tattoo idea is a great place to start if you're on the hunt for a shroom tat.
Toadstool Tattoo
The name "toadstool" comes from observers thinking the little shrooms looked like a stool for toads to prop themselves on. And this cute little tattoo flips the name on its head, quite literally.
Baby Shroom Arm Tattoo
Small cute mushroom tattoos are irresistible, for obvious reasons. Plus, it cannot get more adorable than tiny mushrooms with tiny legs taking the tiniest of steps.
Small Mushroom Tattoo Ideas for Feet
The only thing cuter than a baby shroom is a family of tiny mushrooms.
Small Simple Mushroom Tattoo
Mushrooms come in many shapes and sizes. If the toadstool isn't your thing, you could always try one of the many other varieties out there.
Or you could get several together as an understated statement piece.
Small Colored Mushrooms Tattoo
If you're after more sparkle, though, try adding some color. Mushrooms don't just come in shapes and sizes, they also offer stunning shades and vibrance. They're adaptive little fungi, after all.
Blackwork Mushroom Tattoo Ideas
Colors may add whimsy to your tattoo, but there is a certain elegance to a classic blackwork-style tattoo. Whether you opt for a new-school look or take a traditional approach, shrooms are a versatile subject that will match any style.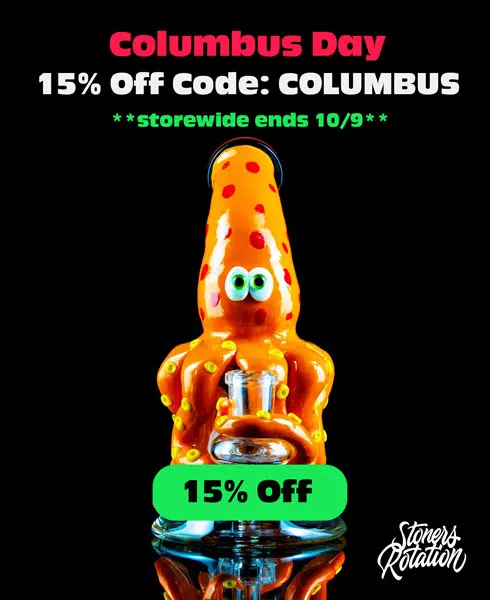 Rebirth Mushroom Skull Tattoo
Mushrooms are the embodiment of duality. These tiny fungi can be either a delicious and nutritious vegetable or an extremely dangerous and often fatal poison. They grow in extremely rich organic matter, pointing to a healthy ecosystem.
They also, however, symbolize decay, particularly in art. And in tattoos, they're often paired with skulls and other symbols of death.
Tiny Finger Mushroom
Mostly, though, mushrooms are seen just as adorable little darlings. Mostly evidenced by the fact that they're drawn as tiny homes in so many art pieces.
Mushroom House Tattoo Ideas
Mushrooms houses add a sense of whimsy and magic to almost anything. They've been around a long time, most notably in cartoons like The Smurfs.
Real-life mushroom homes exist too, and they're just as cozy as you'd imagine. In the absence of your own shire house, though, a small shroom tat must suffice.
Simple Magic Mushroom Tattoo
Among the wide variety of mushrooms out there, psilocybin mushrooms are the ones stoners are generally alluding to. Commonly referred to as "magic mushrooms" these little guys can pack quite the punch.
Shroom Head Bicep Tattoo
Outside of being a friend or foe, mushrooms are also a great way to get a psychedelic kick. If one were to describe the high it delivers, it'd probably be something like this.
Psychedelic Mushroom Tattoos
A combination of their psychedelic powers and their whimsical forms, mushrooms make great subjects for trippy art.
Lean all the way into the psychedelic vibe with these neon-colored mushroom tattoos.
Enchanting Line-Work Mushrooms
Mushrooms may work with any style of tattooing, but there's something mesmerizing about a classic line-work of the prehistoric fungi. Pair it with the equally enchanting ladybug or some light touches of color and you have yourself a tattoo that will certainly turn a few heads.
Hallucinogenic Mushroom Tattoo Ideas
Beauty is, naturally, in the eye of the beholder. And the small simple mushroom tattoo ideas might not be up your alley.
In that case, perhaps you're looking for something larger and more colorful. If so, this acid trip-inspired mushroom tattoo from muralist and artist Winston the Whale might just be for you.
Trippy Glitch Mushroom Tattoo Idea
Glitch tattoos play around with distorted imagery, likened to bad static or interrupted TV reception. The result is often stunning and psychedelic.
The RGB style works especially well with mushroom tattoos.
Sternum Mushroom Tattoo Idea
The sternum might not seem like the most obvious placement for a shroom tat. But this design shows us it's all about artistic vision. So if the regular placements aren't suiting you, you can always get creative and try something totally new.
Catch These Shroom Hands
Outside of getting creative with where you get your new ink, there are also so many unique ways to make your mushroom tattoo design spunkier.
There's a lot to love about this killer shroom. But the stunning detail that is incorporated into this design is definitely a close second to the design itself.
BFF Mushroom Tattoo Ideas
Killer Shroom is a pretty popular design. And it makes as good of a matching tattoo as it does a solo one. Get it with your BFF, your other half, your sibling, or a total stranger you run into at the parlor. It's a great design no matter whom you twin with.
Goblincore Mushroom Tattoo
There are plenty of nature-based aesthetics out there. Goblincore is unique in that it celebrates natural ecosystems that aren't always thought of as "pretty."
As Mashable describes it, "If Cottagecore is Snow White singing to the birds while she bakes a pie, Goblincore is honoring the lives of those birds after they die by turning their carcasses into wall art for Baba Yaga's hut."
If that doesn't instantly make you want to run out and get yourself a mushroom tattoo, nothing will.
Frog on a Mushroom Tattoo
Speaking of Goblincore, frog and mushroom tattoos are definitely part of the aesthetic. Both are super cute, yet they're often seen as being unpretty. Recent years have seen that narrative shift, however. Just drop into the nature side of Instagram or TikTok and you'll see an abundance of reels adoring these two creatures.
Butterflies, Snails, and Mushrooms, Oh My!
Butterflies and hearts are often considered some of the most beautiful things in existence. Snails and mushrooms don't usually get the same treatment. Pairing elements like there together makes a cute little statement about beauty itself.
The Duality of Shroom
Mushrooms represent a lot of different things. Ask any nature lover, and they'll tell you how important they are to our very existence. Ask an artist, and they'll show you the many ways a shroom can add nuance to the passage of time as well as the expression of loss. And ask a stoner, and you'll learn of the real magic behind these fungi.
Whatever representation you find yourself drawn to, these small mushroom tattoo ideas are sure to give you some inspiration for your next round of ink.
Do you have more burning questions around cannabis?
Email us at [email protected] with your questions/topic suggestions and we will get back to you!