Even the jolliest Black Mirror episode can give you the chills, but some are downright terrifying. If you're looking for a thrilling night in with some dystopian viewing content, then you're probably keen to know which are the scariest Black Mirror episodes. Just for you, here's a rundown of the most fear-inducing Black Mirror episodes to date. Watch at your own peril, especially after you take a dab from your recycler rig.
Photo: Flickr
List of the Scariest Black Mirror Episodes
Playtest (Series 3, Episode 2)
Refining the Alternative Reality (AR) experience is the goal of the gaming industry, and in this episode we're forced to imagine an AR scenario where our biggest fears are realised and projected back at us.
The episode takes us through dark twists and turns and it becomes unclear to protagonist and viewer alike where reality ends and fearful fantasy begins. If you're not a horror fan, then I don't recommend watching this one alone.
The moral of the story is to always pick up when your mum calls.
Crocodile (Series 4, Episode 3)
What if we had the technology to tap into a person's mind and read their thoughts? And what if it wasn't used with villainous intent (like for advert optimisation), but by well-meaning insurance investigators?
This episode imagines the worst and shows us how the fear of exposure can lead an individual to a gratuitous killing spree. Director John Hillcoat said that Crocodile is about "how human beings actually work and how we would respond to something the tech revolution may well bring into our lives". With all our secrets on display, perhaps the gentlest and most ordinary of citizens would be pushed to uncharacteristic extremes.
The beautiful Scottish countryside forms an eerie backdrop in this pitch black comedy of errors.
White Christmas (2014 Special)
Far from warmly wishing you a merry Christmas, this holiday instalment of the series is as disturbing as we've come to expect from Brooker.
It takes on big themes, like sex offences and the penal system while critiquing Artificial Intelligence (IA) and cyberstalking.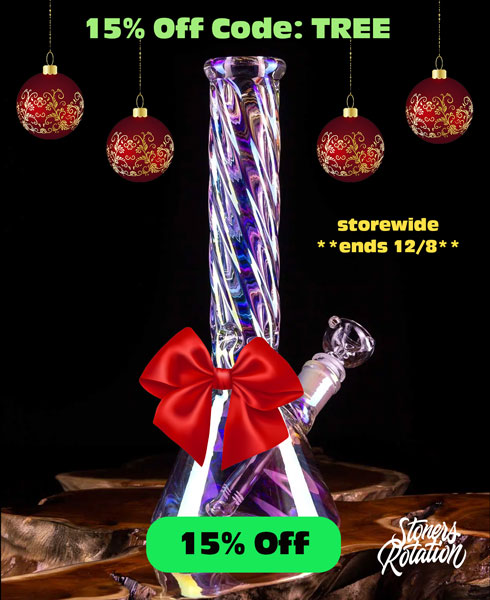 Casting old-hollywood charming and charismatic Jon Hamm was a stroke of genius as it adds an extra chilling element of surprise to the story's finale.
USS Callister (Series 4, Episode 1)
The shows move over to Netflix meant a much bigger budget, which is evident in the ambition and special effects of USS Callister.
This Black Mirror episode is particularly terrifying for viewers who have fears relating either to claustrophobia or complete lack of individual freedom. In revenge for being ignored and unnoticed by his colleagues at a games company, chief technical officer Daly recreates his fellow employees in an alternative reality where they remain at his mercy.
While conceptually frightening, there are moments of comedic relief and fans of Star Trek will enjoy the parody elements of the episode.
Arkangel (Series 4, Episode 2)
This Black Mirror episode is a scary portrayal of well intentioned, overprotective parenting. Sara grows up with a single mother who uses the technology 'Arkangel' to prevent her daughter seeing any harmful imagery, while also allowing her to observe her every move using a tablet. As a teenager, this becomes increasingly destructive, and, understandably, Sara lashes out.
The blood-curdling element of this story is how horror can emerge from love. We emphasise with both mother and daughter, who are torn apart by this unethical technology.
White Bear (Series 2, Episode 2)
One of the scariest Black Mirror episodes, White Bear addresses the desire for "eye for an eye" punishment. It also examines society's preoccupation with reality television and the attainment of pleasure and enjoyment from seeing others being humiliated.
This episode runs like a thriller, with its storyline and meaning remaining obscure until the very end.
Black Museum (Series 4, Episode 6)
Most fans of the show will agree that this is up there as the one of the most terror-inducing of the show's episodes.
A young girl goes through a museum of crime. The museum owner gives backstories to all the artifacts on display. As you might expect, the objects all have a dark and grim tale attached to them.
Themes of race and exploitation are explored, with some critics drawing links to Jordan Peel's film Get Out.
The most hair-raising moment comes at the end when appearances unexpectedly alter.
Shut up and Dance (Series 3, Episode 3)
The final spot on the list goes to Shut Up and Dance, arguably one of the darkest Black Mirror episodes to air so far.
We can all empathise with how traumatic and horrific it must be to be watched online, recorded on a computer webcams and subsequently blackmailed. We therefore watch the tragic protagonist with concern and despair at his situation. However, that pity we attached to the character is called into question in the episode's final moments.
Are you Ready for Some Millennial Angst?
Black Mirror is the go-to series for unsettling storylines that will leave you scared for the state of humanity. We find ourselves particularly attached to the plight of characters falling victim to nefarious tech when we can foresee ourselves suffering the same fate. Indeed, the dark side of technology is what Black Mirror is all about.
If you want more Black Mirror episode recommendations, check out Top Black Mirror Episodes to Watch High.