Netflix has long been a 420 favourite, and its comedy lineup for 2022 doesn't look as though it will disappoint. If you're looking for quality content you're in the right place. Below we'll take you through the best stoner movies on Netflix in 2022, just grab your mini rig and prepare a dab for a night of laughs.
Photo: PixaBay
Top 10 Best Stoner Movies on Netflix 2022
Moxie (2021)
Adapted from Jennifer Mathieu's novel of the same name, SNL star and comedy legend Amy Poehler directs this coming of age comedy-drama. The plot centred around shy teenager Vivian, who decides to take an assertive stance of feminism and anonymously publishes a zine to highlight social issues in her school. Justice and teen angst combine to create a thoroughly enjoyable and hilarious 420 movie.
Don't Look Up (2021)
Don't Look Up was a hugely anticipated film of the festive period, and will likely see its popularity extend into 2022. Leonardo DiCaprio and Jennifer Lawrence lead the star-studded cast as astronomers. They discover a meteorite on course to destroy Earth, but find themselves up against power-hungry, election-conscious politicians and a skeptical media while trying to get their message across.
Despite a strong climate message and a doomsday, disaster movie vibe, the film is very witty with enough funny moments to give a spoonful of sugar to the otherwise dark and dreary message.
The Meyerowitz Stories (2017)
Combining the acting greats of Adam Sandler, Ben Stiller, Dustin Hoffman and Emma Thompson, The Meyerowitz Stories is a heartfelt comedy not to be missed. The plot follows three estranged siblings who reunite in New York in order to celebrate their father's famed and lauded work as an artist. Despite a lot of ruffled feathers and burning bridges — for our entertainment — the family reconnect and share a laugh together before the end.
Paul (2011)
Comedy duo Sean Penn and Nick Frost reunite in their big American odyssey movie Paul, this time teaming up with Seth Rogan as the voice of their extraterrestrial friend. When a pair of comic book nerds venture out on a road trip to Area 51, they unexpectedly make the acquaintance of a lost alien, Paul (Rogan). With federal agents hot on their heels, the three band together to try and get Paul back to his spaceship and home planet.
The Laundromat (2019)
Meryl Streep, Gary Oldman, and Antonio Banderas star as instigators in the infamous Panama Papers – the scandal surrounding the 1% who went out of their way to avoid paying taxes.
With a dazzling colour scheme and riches beyond your imagination, the movie makes for a beguiling watch with superb performances from each of the leads.
The Incredible Jessica James (2017)
Jessica, an up-and-coming playwright in New York City, attempts to get over a recent break up by playing the field. However, when she meets Boone, a fellow heartbroken singleton, the pair form a bond as they both navigate the post-breakup world.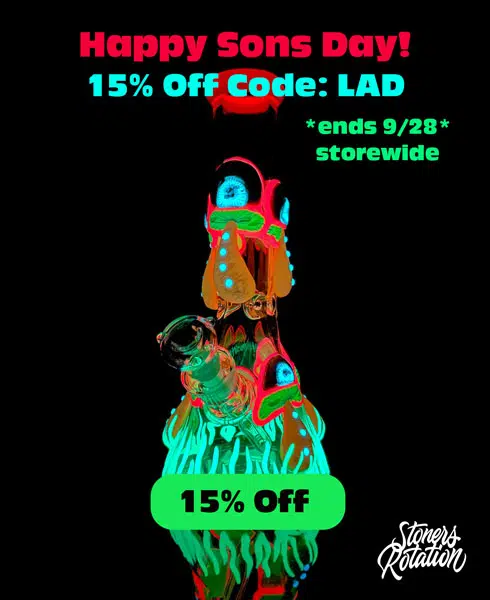 Jessica Williams and Chris O'Dowd star as the unlikely duo, with the former winning Outstanding Actress at the Black Reel Awards.
Mindhorn (2016)
One of the more bizarre entries on the list, Mindhorn is nonetheless one of the absolute best stoner movies on Netflix in 2022. The plot follows a has-been actor, famous for once portraying detective Mindhorn, as he revives his character to work with the real police in order to mediate with a serial killer. If you like off-the-wall, absurdist comedy, then this one's for you.
The Forty Year Old Version (2020)
A heartwarming and BAFTA award winning portrayal of a middle aged playwright who turns her talents to rapping. Both a tear-jerker and a side-splitting movie in one, it's the perfect emotional rollercoaster to enjoy while high.
How High (2001)
Naturally, there had to be at least one stoner classic on the list! How High is the hilarious story of two rap superstars who smoke some magic pot and end up acing their entrance exams to Harvard. Their Ivy League life is all going well until they run out of their supply of genius-inducing hash and have to get by on their own wits alone.
Special Correspondents (2016)
Special Correspondents stars Ricky Gervais and Eric Bana as two radio journalists. They come up with a cunning scheme to fake their own kidnappings in Ecuador so that they can flee undetected to a safe haven in New York.
Directed by Gervais himself, you can bet there's ample hijinks and hilarity to be had from start to finish.
Best Stoner Movies on Netflix 2022: Bonus Picks
Moonwalkers (2015)
Game Over, Man (2018)
Our Idiot Brother (2011)
Year One (2009)
Stoner Gold on Netflix
Netflix has loads of great material for a 420 session. For more content in the comedy sphere, check out Best Dark Comedies on Netflix.
Do you have more burning questions around cannabis?
Email us at [email protected] with your questions/topic suggestions and we will get back to you!