Not everyone likes slapstick and feel-good romantic comedy, some of us prefer our laughs with a little edge. If you like your chuckles cryptic and your gags as black as coal, then you're in the right place. Below you'll find the best dark comedies on Netflix.
Photo: Unsplash
Top Dark Comedies on Netflix
The Lobster (2015)
Yorgos Lanthimos is an Oscar-winning director notorious for his absurdist style and subject matter. The Lobster is no exception, with a darkly comic and baffling plot.
Colin Farrell is condemned to an affluent but prison-like hotel where he and fellow guests are given 45 days to find a romantic partner, or be turned into an animal of their choice and set free in the woods. Fortunately, Farrell pairs up with Rachel Weisz and the two work together to escape an animalistic end.
Obvious Child (2014)
A comedic spin on a very real issue of terminating an unwanted pregnancy. When a one night stand results in conception, Brooklyn comedian Donna Stern weighs up whether or not she should confide in her post-grad lover before booking an abortion.
The Death of Stalin (2017)
This hilariously satirical black comedy follows the rigmarole of securing a new Soviet leader following Joseph Stalin's death in 1953. Based on the French graphic novel of the same name, this historically inaccurate portrayal of the Soviet Central Committee is an absolute must-watch for fans of dark comedy and history alike.
All About Nina (2018)
Scott Pilgrim star Mary Elizabeth Winstead plays the titular Nina, a down to earth stand-up comic whose professional success coincides with a personal downwards spiral. When she moves to L.A. she meets local, Rafe, whose honesty and candour might just help her to confront her demons.
Catfight (2017)
Sandra Oh and Anne Heche star in this thrilling pitch-black comedy as two ex best friends from college who unexpectedly bump into each other at a cocktail party. Following initial niceties, things turn sour when they begin to air their repressed hostilities for each other. Eventually verbal digs escalate into a full-blown catfight.
The Little Hours (2017)
Possibly the most conceptually untoward film on the list, The Little Hours is an absolute must-see if you like your comedy absurd, dark and medieval. Set in the 14th century, the films follows three nuns set on a path of debauchery, each intent on seducing the convent's new gardener (James Franco).
Manson Family Vacation (2015)
This offbeat indie features two formerly estranged brothers who reconnect as they take a tour of all the famous Charles Manson murder sites. Despite its grim subject matter, the film explores the bonds of brotherhood and the difficulties of orphanhood to great effect, while also being an absolute comedic riot.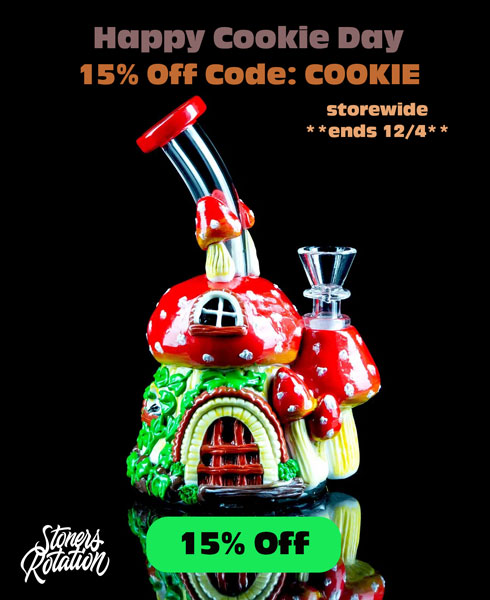 Frances Ha (2012)
Now nearly a decade old, this black and white indie classic is still as refreshing and charming as ever. Greta Gerwig stars as Frances, a 27-year-old New Yorker intent on pursuing a career as a dancer, despite being broke and not at all rhythmically gifted. Nevertheless, she follows her dreams without ever letting her plight get in her way.
The One I Love (2014)
Falling somewhere between a thriller, a rom-com and a surrealist masterpiece, The One I Love is extremely difficult to pigeonhole into a genre. The less said about the plot the better, but suffice to say things take an unexpected turn when a young couple take their therapist's advice and visit a weekend retreat.
The Polka King (2017)
In this black comedy critique of the American dream, Jack Black plays an immigrant doing all he can to make his fortune, including operating a multimillion dollar swindling scheme.
Swiss Army Man (2016)
Swiss Army Man is a delirious tale of loneliness. Paul Dano plays a man brought back from the brink of suicide by a washed up corpse-cum-companion. Delightfully weird, at times inane (see farting dead Daniel Radcliffe) and at times heart-aching, Swiss Army Man is undoubtedly one of the best dark comedies on Netflix.
Bonus Picks
Once you get through the above list, there are still a large number of dark comedies crackers to check out on Netflix. See below for some notable mentions.
I Don't Feel at Home in This World Anymore (2017)
A Serious Man (2009)
The Ballad of Buster Scruggs (2018)
Young Adult (2011)
Life After Beth (2014)
War on Everyone (2016)
Dark Matter
So go ahead and indulge your slightly sadistic side with this exhaustive list of the best dark comedies on Netflix. From indie classics, to mainstream transatlantic hits, there's a heavy dose of dark matter in each of the above titles.
If you like venturing into more unorthodox film territory, then make sure you check out Best Thought-Provoking Movies 2021 for more film ideas.