Dave Chappelle stand up comedy
Dave Chappelle is like a master storyteller around a campfire. First, he captivates you, reels you in, and then drops the shock. With him, it's like an unending episode of Key & Peele with hilarious plot twists. To ice the cake, he's got the charm and flow that sends all the right signals and pushes the correct buttons. A well-structured, constructive and comprehensive comedy with astounding improvs are the hallmarks of Dave Chappelle's comedy. The ease at which he maneuvers between being spontaneous and technical is quite laudable. The best of Dave Chappelle arguably stacks high amongst other bests.
Feature Photo Source: Wikimedia Commons
Making a selection for the best of Dave Chappelle is no easy feat. Clearly, he's funny and he has a habit of shattering his own records. He doesn't just stop at making you laugh, he delivers good insights sprinkled with comedy. It's like learning from rap music. As a comic act, there's a struggle between staying relevant and pushing out great content. Dave Chappelle has steered the ship amazingly well. Like people, comedians also change in terms style. We always look out for the best from Dave Chappelle.
Best Dave Chappelle stand up specials of all time
Equanimity & the Bird Revelation
Just when people fell in love with "For What It's Worth", Equanimity showed up and stole the race. Chappelle is a world-class storyteller and he tries to outdo himself. The Dave Chappelle Equanimity special is so funny and hits some serious points. It's a good thing we have a mouth piece when we need one. Equanimity is so organized and properly sculpted. The detail is in the deeds and you're bound to appreciate the ingenuity. Dave Chappelle really did justice to comedy with Equanimity!
Killin' Them Softly
This king of classic comedy is easily watchable and relatable in 2020. The Dave Chappelle Killin Them Softly special pokes fun at a vast majority of things. Before snowflakes and the PC brigade became a thing, it was just pure fun all the way. If you still crave carefree and undiluted comedy, you've got something here. In the end, nobody had time to get offended because they were too busy laughing it off. It's the magic of Dave Chappelle at work people. If the new Dave Chappelle doesn't work it for you anymore, it's time you took a trip to the past.
Sticks and Stones
Everything about comedy is funny until it happens to you. The Chapelle Sticks and Stones 2019 comedy special sheds a lot of light on mishaps and awful things people actually go through. Brutal jokes are handy every once in a while and Chappelle didn't flinch. The vileness is disguised in his exceptional comedic delivery. It takes skill to get people to laugh about serious and sensitive issues. Finding the right balance appropriately conveys the message with a good amount of laughter.
For What It's Worth
Comedy with some modern philosophy? Yes please! The fresh takes and new perspectives that emerge in the Dave Chappelle For What It's Worth comedic bit are really entertaining as well as educative. This is simply talent and honed skill at work.
The Age of Spin
Dave Chappelle's The Age of Spin 2017 special is imbued with a strong narrative from the master storyteller. You'll be stuck rehearsing the outstanding punchlines for days. Dave Chappelle may be the only comedian who peaked, disappeared and reappeared with great attempts to peak again. Just as the name suggests, you will have a rocking back and forth laughter. On a light note, Bill Cosby was the "guest of dishonor" and the "center of repulsion".
HBO Comedy Half Hour Special
The classic Chappelle never fails to impress, captivate and entertain. No matter how many times you see his specials, you'll laugh so much. This is one more addition to the best of Chappelle. It's the shortest in the entry, but it's not short of laughter. His delivery was flawless as usual. It's a better pick for some absurd and dirty comedy.
Dave Chappelle new stand up 2020
If you're looking for Dave Chappelle's new stand up, Netflix Is A Joke, is a good place to start. Makes you wonder, what is Netflix Is A Joke? You may have seen those billboards mysteriously pop up in LA and New York City. Well, it's Netflix's comedy hub on Youtube with short stand up specials from Chris Rock, Joe Rogan, Kevin Hart and the Prince himself, Chappelle. There are tons of great clips of new Dave Chappelle specials. If you're looking for humor made for stoners, be sure to check out his new bits "Dave Chappelle Finds Out His Son Smokes Weed" or "Dave Chappelle Smoked Too Much Weed In Detroit". Then, once you've gotten a taste of his new stuff, Dave Chappelle's Equanimity should be next on your list.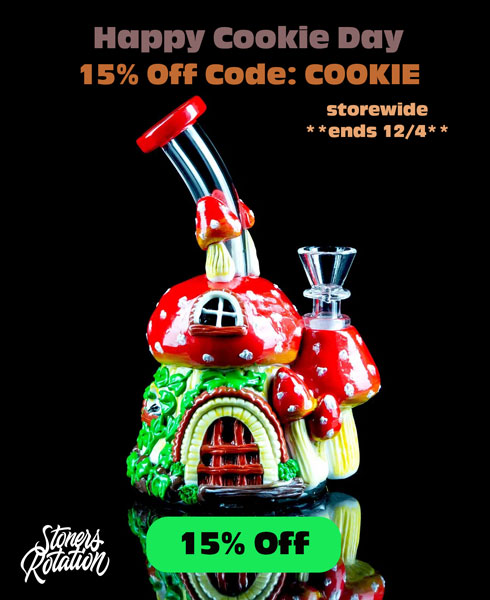 This is a Dave Chappelle Joint!
A lot of us hope to see more of Dave Chappelle on our screens. It would be considered a Christmas miracle. He boasts an impressive comedy career history. Take our word for it, Dave Chappelle stand ups are reliable. If you've already seen all the classics like Killin' Them Softly, Dave Chappelle Netflix is a Joke specials are short, sweet and always hit the punchline. That's especially the case if Dave Chappelle pulled it out of a fish bowl. If you're still craving more, here is another list of comedy stand up specials to watch high featuring Chris Rock and Louis C.K.