Action comedies are the movie equivalent of hot cocoa with lashings of whipped cream. You've got the steamy, palpitation-inducing substance mellowed out by light and airy topping of humour. Fortunately, Netflix has a vast array of films in this feel-good genre. Below you'll find the top 10 action comedies available on the streaming platform. All you need is to prep your beaker bong with a nicely packed bowl and get ready for the perfect combination that is action comedy.
Photo: Unsplash
Top 10 Action Comedies on Netflix
1. The Hustle (2019)
Anne Hathaway as the Bond villain-esque, flawless con artist and Rebel Wilson, the small-time swindler, team-up to con a young millionaire tech entrepreneur.
Set in the French Riviera and with some fabulous outfits courtesy of the female leads, this action-comedy is a wildly entertaining watch.
And, if you like unexpected action duos, make sure you check out The Heat and Identity Thief
2. Spenser Confidential (2020)
Mark Wahlberg shows us yet again why he's a safe choice for action and comedy films alike. Freshly released from prison, this ex-cop is greeted with a boxing protégé he's forced to take under his wing, and a whole load of unresolved criminal drama.
3. Get Smart (2008)
The clumsy and incongruous agent trope is re-spun once again in this Bond spoof, and somehow the concept doesn't come off as tired.
Anne Hathaway and Steve Carell make a hilarious duo, and the script sees some genuine warmth and morality. The film's release also played perfectly with the height of the success of The Office, making it hard not to see Dunder Mifflin's socially inept regional manager in Carell's performance. This, naturally, makes it all the better.
4. 6 Underground (2019)
Over the last couple of years, Ryan Reynolds has enlarged his portfolio to include a fair deal of blockbuster action movies. But no-one's complaining, because his puppy face and all-american charisma give off the right amount of gravitas to make fast-paced, big-budget films compelling.
In 6 Underground, we see Reynolds and a team of "ghost" vigilantes battle big league terrorists and criminals. Possibly the most suspenseful and glamorous of all the films on this list, 6 Underground is up there as one of the best action comedy movies on Netflix right now.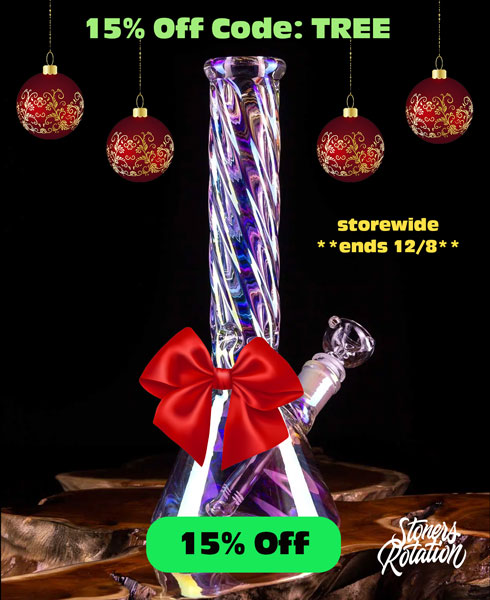 5. Charlie's Angels (2019)
To say the new Charlie's Angels reboot received mixed reviews would be an understatement. It's been mercilessly bashed by both critics and fans of the original. However, sometimes watching horrendously bad Hollywood is a riot when high. If you like hate watching, and find amusement in lazy plot lines and over-the-top acting, then this one's for you.
6. Scott Pilgrim vs. the World (2010)
This indie classic is a wildly original and enchanting film. In order to win the hand of his dream girl, Ramona Flowers (Mary Elizabeth Winstead), Scott Pilgrim (Michael Cera) has to fight of her 7 evil exes each with a unique and unsurpassable strength. For fans of the offbeat and whimsical, this is by far the best action comedy movie on Netflix right now.
7. Lethal Weapon (1987)
Lethal Weapon is probably the most classic buddy cop comedy movie of all time, spawning dozens of films with a similar premise — some of which you'll find on this very list. The hilarious script is brought to life thanks to the great on-screen chemistry of Mel Gibson and Danny Glover, who get up to all manner of adrenaline-inducing hijinks. This top action comedy set the bar spectacularly high for all future buddy cop movies.
8. Bad Boys (1995)
Will Smith and Martin Lawrence star in this potty-mouthed buddy comedy film, playing childhood friends turned detectives tackling hard drug crime in Miami.
See also: Bad Boys II (2003) and Bad Boys For Life (2020)
9. Tucker & Dale Vs. Evil (2010)
This cult classic is definitely one of the more offbeat action comedies on the list. The plot features two unassuming hillbillies Tucker and Dale holidaying at their run-down mountain cabin, when a group of posh college students mistake them for violent murderers. If you like you're comedy with equal parts class war and gore, then this one's for you.
10. Mr. Right (2015)
This action rom-com fell under the radar on its release, and is yet to attain the large fanbase it deserves. The basic storyline is, of course, absurd, featuring a girl enamoured by 'Mr Right' who turns out to be a hitman fleeing his crime cartel employer. But it's jolly good fun, and further demonstrates why Anna Kendrick is the most underrated actress in Hollywood.
Bonus Picks on Netflix:
Free Fire (2016)
The Hangover (2009)
The Other Guys (2010)
War on Everyone (2016)
Nacho Libre (2006)
Bonus Picks on Amazon Prime:
The Spy Who Dumped Me (2018)
Central Intelligence (2016)
Spy (2015)
Deadpool (2016)
21 Jump Street (2012)
The Hitman's Bodyguard (2017)
Jumanji: Welcome to the Jungle (2017)
Ghostbusters: Answer the Call (2016)
More Comedy
As you can see, there's no shortage of action comedy movies to seek out on streaming platforms. If you're looking for more recent releases in the comedy genre, be sure to check out Best Rom-Com Movies 2021 and Funny Stoner Movies 2021.