The rom-com is a sacred genre, with conventions, clichés, riotous comedy and triumphant love — and that's without mentioning the montages. However, in our modern age, a lot of the rom-com staples have been subverted and we can expect to see more diversity on-screen in the coming decade. With that in mind, below is a list of the best rom-com movies coming your way in 2021.
Top 10 Romantic Comedies
1. Barb and Star Go to Vista Del Mar
Fans of 2011's Bridesmaids will be delighted to hear that comedy duo Kristen Wiig and Annie Mumolo have teamed up again with another riotous screenplay for the film Barb and Star Go to Vista Del Mar.
This rom-com is simultaneously a profound tale of the bonds of female friendship and an absurdist parade, with musical numbers, talking crustaceans and unlikely love affairs. All in all, it's a must-see for comedy fans.
US release date: February 12, 2021.
2. Blithe Spirit
A spiritualist medium, played by Judi Dench, conjures the ghost of a blocked writer's deceased wife. When this revived spectre turns her nose up at her replacement, haunting hijinks ensue.
US release date: October 8, 2020
3. Namaste Wahala
'Hello trouble' is the English translation of this Nollywood-Bollywood cross-cultural rom-com. As one of the best rom-com movies on Netflix, Namaste Wahala follows an Indian groom and his Nigerian bride as they try to get their respective families on board with their upcoming nuptials.
US release date: December 1, 2020
4. Falling for Figaro
Up-and-coming Aussie actress Danielle Macdonald stars in this operatic rom-com set in Scotland. With her sights set on a singing career, she takes off to the picturesque Scottish Highlands to seek the guidance of a cantankerous vocal coach, played by Joanna Lumley. It's a heartwarming story, with a beautiful mountainous backdrop and a very competent cast.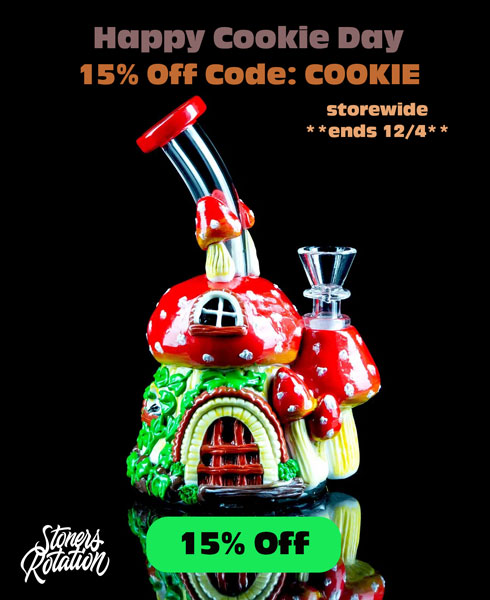 US release date: TBA, 2021.
5. The French Dispatch
Following his Oscar nomination for Isle of Dogs (2018), Wes Anderson is brightening our lives once again with another highly anticipated ensemble piece, slanted to become one of the best rom-coms of all time.
Anderson said of the project: "The story is not easy to explain, [It's about an] American journalist based in France [who] creates his magazine. It is more a portrait of this man, of this journalist who fights to write what he wants to write. It's not a movie about freedom of the press, but when you talk about reporters you also talk about what's going on in the real world."
And that journalist is played by — you guessed it — man of the moment: Timothée Chalamet.
US release date: July 2021
6. The Making Of
Unfortunately there is no trailer or release date for Diane Keaton's star-studded 2021 rom-com The Making Of.
However, we do know that the flick will follow long-married filmmakers (Richard Gene and Keaton) as they create and direct a film based on their younger years. Blake Lively and Lin-Manuel Miranda are set to play the younger versions of the pair.
The film-within-a-film screenplay plus such a stellar cast has many looking forward to the release of this upcoming comedy.
7. Crazy About Her
Crazy About Her, or Loco Por Ella, is a Spanish rom-com currently available on Netflix. The movie follows Adri, a high-flying journalist who falls for the free-spirited and impulsive Carla over the course of a one-night stand. After she disappears without a trace, Adri to goes to all kinds of lengths to find her — even checking himself into a psychiatric hospital where she is a patient.
It's a sweet romance story with plenty of chuckles, not to mention the perfect way to brush up on your Spanish.
US release date: 26 February 2021
8. The Starling
There's no trailer for this upcoming rom-com either, however we do know it's set for release on Netflix later this year.
The plot follows a married couple who have recently suffered a tragedy. Wife Lily, played by Melissa McCarthy, draws in on herself and becomes maniacally obsessed with a starling who takes up shop in her back garden. However, in her quest to get rid of her unwanted visitor, she rediscovers herself and begins to heal.
With a stellar cast and original plotline, The Starling is set to be one of the best rom-com movies of 2021.
US release date: TBD, 2021
9. Locked Down
This pandemic themed heist movie was shot in just 18 days in London during the first covid-19 lockdown. Due to restrictions, they couldn't hire any extras so they used real Londoners and Harrods staff, which gives the movie an authentic feel in amongst the suspenseful heist drama and marital discord.
On the whole, the movie serves as a nice bit of escapism despite being based around the difficulties of quarantine.
US release date: 14 January 2021
10. West Side Story
Steven Spielberg directs this adaptation of the iconic 1957 musical, West Side Story. Just like the original, the story and score follow the dangerous rivalry between the Jets and the Sharks, as well as the forbidden love which grows between the opposing gang affiliates, Maria and Tony. With spectacular show numbers, vivacious period costumes and a monochromatic 1950s New York urban set, Spielberg's first musical doesn't look as though it will disappoint.
US release date: 9 December, 2021
Bonus Picks
If you need even more suggestions to get your rom-com fix for the year, check out the titles below.
Squared Love
US release date: February 11 2021
The Map of Tiny Perfect Things
US release date: 12 February 2021
To All the Boys: Always and Forever
US release date: February 12, 2021
Just Say Yes
US release date: 2 April 2021
Love in the Time of Corona
Fortunately, there's plenty of romantic comedies coming out this year to help cure the pandemic blues. Plus, if you want even more laughs, be sure to check out Funny Stoner Movies 2021.