Over 94 million people in the United States have admitted to using marijuana at least once. To say marijuana is a popular drug is an understatement. People use marijuana for a lot of different reasons. Some people use marijuana for recreational reasons, others use it for more medical reasons, and for some people, it's both. Marijuana users trust the plant to give them the desired effect, whatever that is. However, there is always debate about what marijuana can and cannot do. Let's examine whether or not marijuana can cause cancer.
Photo: Unsplash
Can Marijuana Cause Cancer?
It might. Science has found that the smoke from marijuana has carcinogens (cancer-causing compounds). Two of these cancer-causing compounds are benzopyrene and benzanthracene. Both of these compounds are also found in cigarette smoke, which has been linked heavily to cancer. According to Healthline, "Marijuana smoke contains about 50 percent more benzopyrene and about 75 percent more benzanthracene than cigarette smoke."
According to a study, marijuana has several similar carcinogens and cocarcinogens found in cigarette smoke. Some examples of harmful compounds found in weed smoke are phenols, vinyl chlorides, nitrosamines, and reactive oxygen species.
In addition to the compounds found in marijuana smoke, how people use marijuana is worrying. According to the same study, people tend to hold marijuana smoke longer than they do cigarette smoke. Coupled with other factors there is a four-fold increase in tar deposition from marijuana smoke than cigarette smoke.
Does Marijuana Cause Lung Cancer?
While heavy marijuana use can affect the lungs in other ways, does smoking marijuana cause lung cancer? According to the same study, there has been some increase in lung cancer in young people who smoke marijuana. In this case, younger people refer to people under 40. This is significant because lung cancer is not common in young people. The study says, "several small case series have identified an unusually high proportion of regular marijuana smokers among young persons with these respiratory cancers". This was in comparison to the regular smokers of marijuana in the general population."
Causation wasn't identified and so there needs to be more studies.
Another study linked lung cancer to heavy marijuana use. The participants were assessed for marijuana use, other variables, and lung cancer outcomes. The researchers said, "Our primary finding provides initial longitudinal evidence that cannabis use might elevate the risk of lung cancer."
Another study also linked marijuana use to lung cancer in young people. However, it was a small study.
Studies That Say Marijuana Doesn't Cause Cancer
One study examined whether or not marijuana use is associated with the development of oral squamous cell carcinoma (OSCC). The participants were between ages 18-65 and residents of three counties in western Washington State. The participants were also diagnosed with OSCC from 1985 through 1995. In addition to that, there was a controlled group who were from the general population similar in terms of sex and age.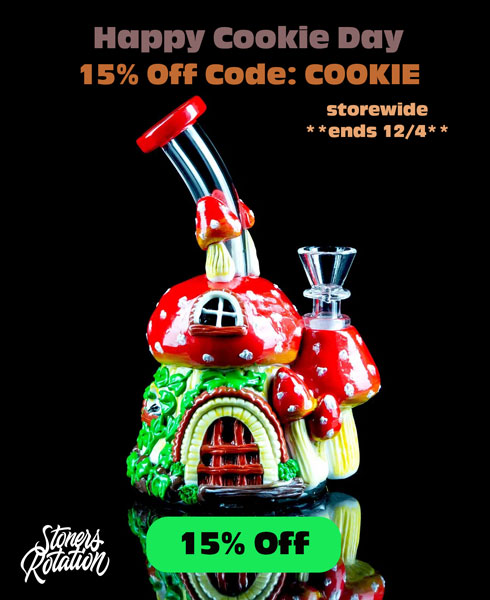 The study accounted for other risk factors of OSCC such as cigarette smoking, genetics, alcohol consumption, and others. The prevalence of marijuana use was also similar for both groups. Using marijuana was not associated with OSCC risk.
A Los Angeles study reported that there wasn't a link established between marijuana and the risk of lung cancer (and other cancers). The study concluded that even long-term or heavy use doesn't show a strong link between marijuana and the cancers they investigated.
The researchers also admitted that their study could have selection bias or error in measuring lifetime exposure and confounder histories.
What About Marijuana's Anti-Cancer Properties?
Marijuana also possesses anti-cancer properties according to some studies. Some cancer patients have been turning to weed for relief but not everyone is on board with using weed as a cancer treatment.
One animal study concluded that activating the CB2 receptor could help inhibit tumor growth. Cannabis activates the CB2 receptor so that's pretty promising. Another study reported that tetrahydrocannabinol (THC) caused prostate cancer cells to die.
There are many other studies with similar results but the link between marijuana and cancer is a bit complicated, as you can see.
Conclusion
There is no consensus that marijuana definitely causes lung or other kinds of cancer. However, its smoke does have cancer-causing compounds. Marijuana use can harm the lungs in other ways. Of course, everybody is different but it's something to bear in mind. The good news is that smoking is not the only way to consume marijuana. You can opt for several other options. Hopefully, science will give us a definitive answer soon.