The best things come in small packages. It's never been more accurate than in the case of Black Bird, a mini-series based on the autobiographical novel – 'In with the Devil: a Fallen Hero, a Serial Killer, and a Dangerous Bargain for Redemption.' So, if you can't get enough crime dramas, here are ten shows like Black Bird that are intense enough to enjoy after hitting your rig.
Photo: Gage Skidmore
When They See Us
This Netflix miniseries tells the true story of five boys from Harlem. Collectively known as the Central Park Five, these teenagers were wrongly convicted of a terrible crime in 1989. The limited series follows their trial, and time served in jail. They also showed the discrimination and torture they received for a crime they did not commit. In particular, they focus on the story of Korey King, who was trialed as an adult because he was 16. However, be warned, there is a lot of violence and difficult scenes. So this show is definitely not for the faint-hearted. However, if you're looking for shows like Black Bird that are short and based on real events, this fits the bill perfectly.
The Staircase
Michael Peterson is a successful novelist with a glamorous wife, Kathleen, a beautiful house, and two children. Everything is smooth-sailing until one day, he is accused of murdering his wife. The series takes an in-depth and revealing look at the trial, interviewing the defense and prosecution as they present their cases, showing two very different sides to Peterson. It also provides insight into how a domestic murder can happen and what leads to it. They did a great job focusing on Peterson's life before his wife's death. Additionally, they included his relationship with Kathleen before she came to live with him and explored the final hours of her life.
Mindhunter
The plot follows two FBI agents, Holden Ford and Bill Tench. They interview incarcerated serial killers to understand how these murderers think. . The agents are convinced that many serial killers share similar patterns in their killings and attempt to use the interviews to find them. However, what makes this a great fit for shows like Black Bird is Holden and Bill are given a rare glimpse into what it is like inside a maximum security prison and how the minds of brutal serial murderers work.
Mare of Easttown
Marianne "Mare" Sheehan is the new chief of police in a small town in Pennsylvania. Mare has many quirks, is extremely smart, and has a strong sense of justice. She must use her detective skills to figure out who killed the woman in Easttown. Unlike other shows like Black Bird on this list, it's not based on real events. But, it's a mini-series you can binge in one weekend, and it has received praise from both viewers and critics.
Sharp Objects
Sharp Objects is a show based on a novel of the same name by Gillian Flynn. The show follows Camille Preaker, an investigative reporter. Camille returns to her hometown to cover the murders of two preteen girls. As she delves deeper into her investigation, she's haunted by her past as she comes face-to-face with the townspeople. Some people said the show did not live up to the book. However, the series was otherwise well-liked by viewers. It's worth a watch if you're looking for a good crime drama.
True Detective
This anthology series follows two detectives, Rust Cohle and Martin Hart, for the seventeen years they spend investigating a series of bizarre murders in Louisiana. The chemistry between the leads is one of the best parts of the show. Rust Cohle is a nihilist and pessimist, while Martin Hart is a man of faith and ambition. The show dives into deeper themes like religion and corruption in society, and the number of cigarettes Matthew McConaughey smokes will make you want to pick up your pipe.
Oz
Oz is a story about the brutality of imprisonment and offers an inside look into a fictitious maximum security prison – Oswald State Correctional Facility, commonly referred to as Oz. The show's plot primarily focuses on two groups: the prisoners and the guards. Prisoners are mainly concerned with survival, while the guards are primarily concerned with maintaining order. If you're looking for shows like Black Bird that try to depict what the life of a convict is like on the inside and show their human side, you've come to the right place.
Orange is the New Black
Unlike other shows on this list, OITNB offers some comedic relief to its audience, despite being set in a prison. It follows Piper Chapman as she navigates her life from within the confines of a women's prison after being convicted of transporting a suitcase of drug money for her former girlfriend, Alex. She is forced to face her past in prison as she realizes that Alex is serving time in the same prison. One of the best parts of the show is its great characters, which kept audiences hooked for seven seasons.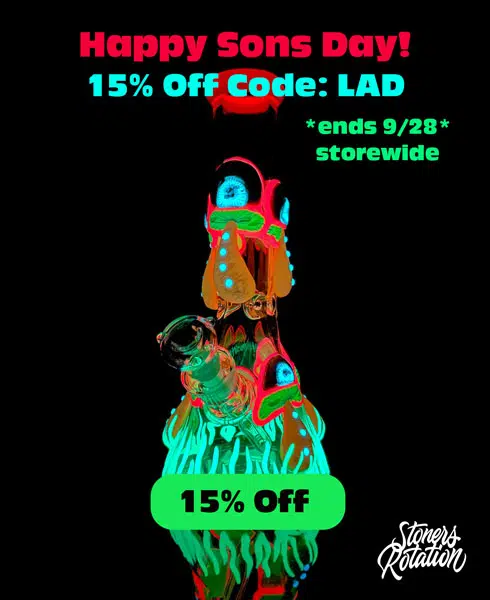 Hannibal
Will Graham is an FBI agent specializing in profiling serial killers. He meets Hannibal Lecter, a brilliant psychiatrist (and cannibalistic serial killer). He seeks his guidance and expertise to help him catch the notorious killer, not knowing that he's in front of his nose the whole time. Hannibal takes Will under his wing, and the show follows their cat-and-mouse chase as Will gets closer and closer to Hannibal, and the truth,
Sneaky Pete
Co-created by Bryan Cranston, Sneaky Pete follows a con man, Marius Josipović, as he assumes the identity of his cellmate, Pete. Marius then proceeds to live with Pete's unsuspecting estranged family, who are clueless about his real identity. However, in a surprising turn of events, the family drags him into an even more dangerous situation than the one he is trying to escape.
More Shows like Black Bird for True Crime Enthusiasts
Once you are hooked on true crime, it seems like you can never get enough, no matter how many shows or documentaries you watch. So, if you're looking for more true crime shows like Black Bird, check out this list of shows like Dahmer.
Do you have more burning questions around cannabis?
Email us at [email protected] with your questions/topic suggestions and we will get back to you!