Who needs fiction when you have true crime? The recent Dahmer docuseries, created by Ryan Murphy, was a massive hit. It quickly became one of the most-watched shows on Netflix. It was so gripping, I binged the show in one day. If you did too, you're probably hungry for more true crime shows. So here are ten true crime shows like Dahmer that are extra creepy if you watch them after taking a dab.
Photo: Wikipedia Commons
Conversations with a Killer: The Jeffrey Dahmer Tapes
Right after the show's success, Netflix dropped another show focused on the gruesome killer in the "Conversations with a Killer" series. This three-episode documentary covers all his terrible crimes, told by Jeffrey himself, in an interview format. There is also a lot of actual footage from his house and some crime scenes. After watching this documentary, you'll start appreciating the casting and set departments of Dahmer. The attention to detail was impeccable! If you're looking for shows like Dahmer, there's no better place to start than here.
Bad Vegan: Fame. Fraud. Fugitives.
If you need a break from murder, you might enjoy this documentary that seems more fiction than fact. It's based on the life of Sarma Melngailis, NYC's Vegan Queen and owner of Manhattan's 'Pure Food and Wine.' When the famous restaurant faces financial troubles, she meets a man online who promises her fortunes, but only if she helps him first. There are a lot of mixed opinions about whether Sarma was really a victim in this case, but we'll leave it up to you to decide after you're done watching.
Don't F**k with Cats: Hunting an Internet Killer
Did you know that there are online forums and groups dedicated to vigilantes wanting to solve crimes? When an alarming video of a cat being tortured surfaced on the internet, the self-proclaimed detectives of the internet decided to take matters into their own hands, find the culprit, and bring him to justice. As the investigation progresses, they discover that animal abuse might not be the worst thing he's done.
Girl in the Picture
When a young woman is found lying dead on the road, at first, it looks like a simple hit-and-run accident. The woman left behind an infant son and a husband much older than her. The police have trouble finding the woman's true identity. They then discover a picture of the young lady from when she was a child, taken with the man claiming to be her husband. What the police then unveil is a dark and twisted tale that might haunt you even more than Dahmer's story did.
Keep Sweet: Pray and Obey
The Fundamentalist Church of Jesus Christ of Latter-Day Saints (FLDS) is an extreme sector of Mormonism that believes a man having more than one wife will guarantee him a place in Heaven. Warren Jeffs was a leader of one such community. This docuseries covers Jeffs's rise to the position of a cult leader and how he took an already corrupt system and turned it into his own vile dictatorship. If you're looking for shows like Dahmer with deeply disturbing characters, add this to your watchlist.
The Staircase
In 2001, Michael Peterson, a famous novelist, found his wife Kathleen dead in their house, at the bottom of the staircase. The case was initially reported as an accident, but as police dug deeper, it started to seem like Michael killed his wife and staged it to look like an accident. The docuseries documents the case and trial and leaves it up to the audience to come to their own conclusions about Peterson's innocence.
The Tinder Swindler
To give you a break from all the blood and gore, here's an interesting docuseries that doesn't involve bloodshed. When women found Simon Leviev's profile on a dating site, they were instantly swooned by his luxurious lifestyle. They are even willing to send him some cash. He's rich, so why wouldn't he repay them? Unfortunately, one favor becomes many, and the next thing these women know, they're bankrupt, and Simon is missing. When they contact the police, they discover that Simon is not who he said he was.
Night Stalker: The Hunt For a Serial Killer
Richard Ramirez, a.k.a. The Night Stalker, was one of the most loathsome serial killers of the 1980s. The people hated him so much that once he was identified, a public mob severely beat him up before the police could even get to him. This documentary covers the cruel crimes he committed during his reign of terror in California and the detectives in charge of catching him.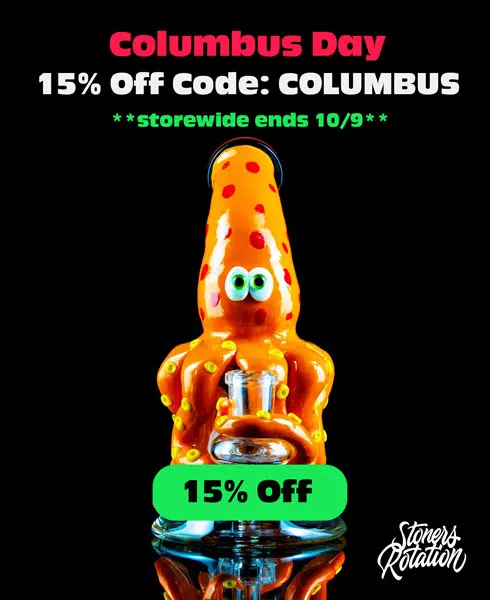 The Ripper
If you are obsessed with true crime, you might have already heard of Peter Sutcliffe, also known as the Yorkshire Ripper. He terrorized London in the 19th century and was responsible for murdering 13 women. While there have been many theories and conspiracies surrounding this man, this documentary takes a different approach. Instead, they cover London's culture during the killings, which played a big part in how he could get away with the murders for such a long time.
The Trials of Gabriel Fernandez
If you thought Dahmer was the most disturbing docu-series out there, wait until you watch this. It's a difficult watch, so if child abuse is something you can't bear to watch, this might not be the documentary for you. This series covers the story of Gabriel Fernandez, who was tortured and abused by his mother and her boyfriend for eight months, resulting in his death. The documentary sheds light on his sad story and how Child Protective Services failed to protect him, despite many social workers being assigned to investigate his case. If you're looking for shows like Dahmer highlighting how victims were failed by the public system, this is a good pick.
Bonus picks
The Keepers
Making a Murderer
Wild Wild Country
The Innocent Man
The Devil Next Door
More Documentaries to Check Out if You Like Shows like Dahmer
All of these true crime shows can be found on Netflix, and we guarantee they will blow your mind! So, if you enjoy watching true stories more than fiction, you should also check out this list of trippy documentaries.
Do you have more burning questions around cannabis?
Email us at [email protected] with your questions/topic suggestions and we will get back to you!