Top 10 celebrity stoners list
Do celebrities smoke weed? In 2020, that's like asking, "Do celebrities breathe air?" Like many Americans, a good number of celebrities occasionally or (in this case) habitually wake and bake. We will address the iconic stoners that made our top 10 celebrity stoners list.
Before marijuana legally made its way to our top shelves and dining tables, it would have seemed most famous people didn't partake in the herbal indulgence (Don't kiss and tell). A few others had been busted on counts of marijuana possession (Willie Nelson, Macaulay Culkin, David Bowie, Bill Murray etc.) while others actively advocated and still advocate for the legalization of marijuana (Snoop Dogg, Woody Harrelson, Seth Rogen etc.).
Apparently, weed and fame definitely have something going on between those two (work hard and play hard right?). In the old and mundane world, marijuana would have been the last thing to be associated with fame. In the new enlightened world of ours, more and more celebrities are coming out of the closet and openly declaring, promoting and defending their beautiful and healthy relationship with pot.
All fingers are not equal and all celebrities do not use weed equally. Also, there's the matter of preference (edibles and smoking). Here are the biggest names (which goes to say that there are a lot of big names) that never shy away from a tea party. Ladies and gentlemen (drum roll!), welcome to Holly-Weed.
1. Calvin "Snoop Dogg" Broadus Jr.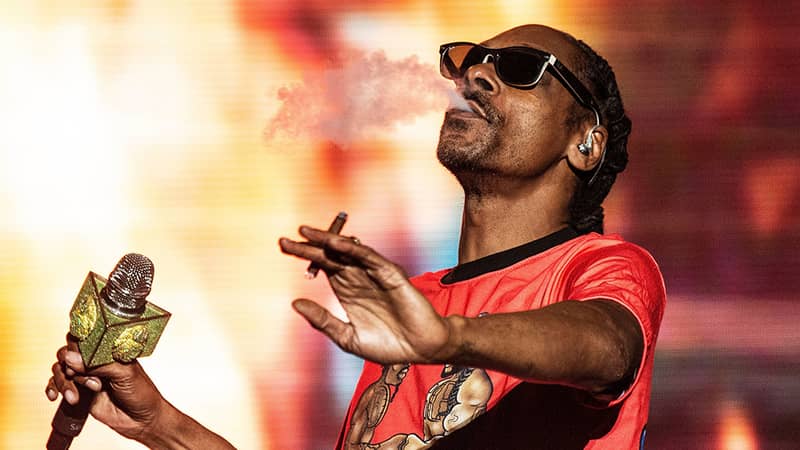 Snoop Dogg has time and again proved himself to be the 'High' Judge presiding over the 'High' court. The name 'Snoop Dogg' is synonymous with weed (at least in our dictionary, still waiting for it to become official – fingers crossed). This man deserves not just a star in the Hollywood hall of fame but an entire constellation in the Holly-weed hall of fame. If you ever meet another man on earth who is high 24/7, then celebrity cloning isn't a conspiracy theory. The man doesn't just throw his money on pot, he's also at the forefront of marijuana investment and business line.
2. Bob Marley (Rest his soul)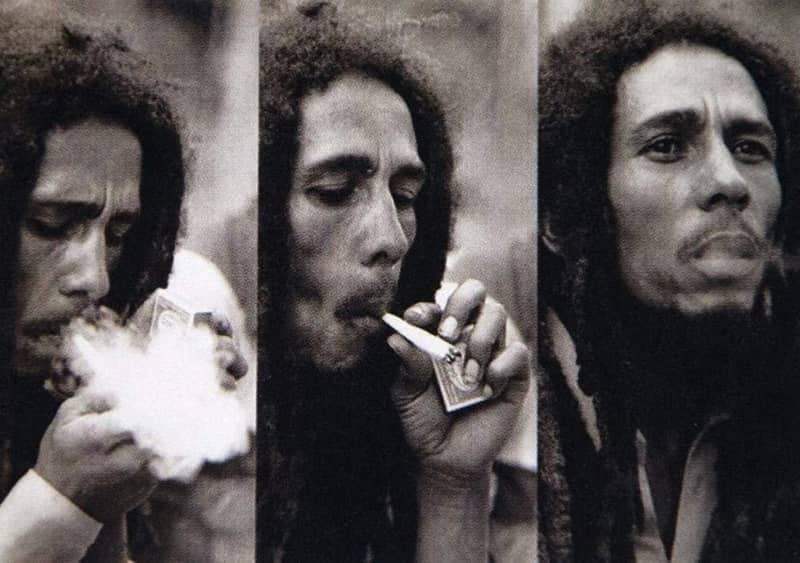 Every father's prayer is to see a reflection of his better self in his sons (only if Snoop Dogg was his son). Despite having journeyed to the greater beyond, his music legacy and ganja legacy equally live on (and the force is strong with them). The renowned reggae artist was a music legend, a pronounced advocate of peace, a dorm room poster and possibly the only famous person to literally worship in the temple of marijuana.
3. Wiz Khalifa
"Show me your best friend and I'll tell you who you are". Wiz Khalifa: Snoop Dogg is my best friend (get it?). There's no better way to express your deep connection with marijuana than admitting to spending about $10k a month on the black gold, naming all your studio albums and tours after your favorite cannabis strands and referring to your house as the bakery. Indeed, Wiz Khalifa has outdone himself and Snoop Dogg would really be proud of him (and just like Snoop, he hasn't fallen short in making himself some money from the marijuana business).
4. Whoopi Goldberg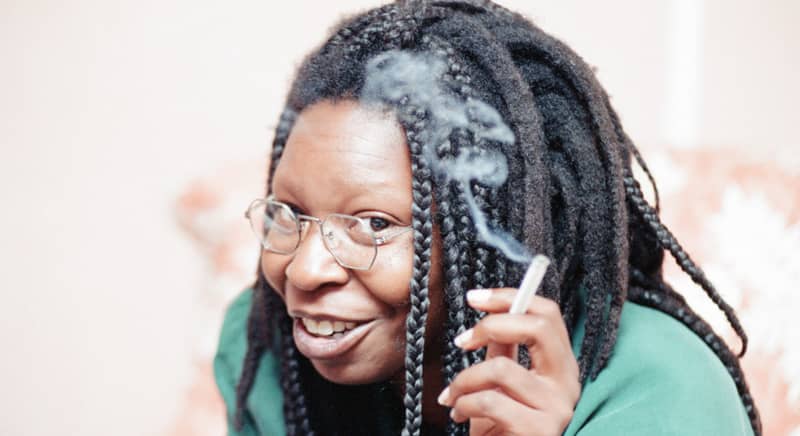 Our very first female celebrity stoner on the list (Marijuana does not discriminate against age, sex, color and religion). All hail the fairy godmother and matron of all marijuana enthusiasts.
5. Seth Rogen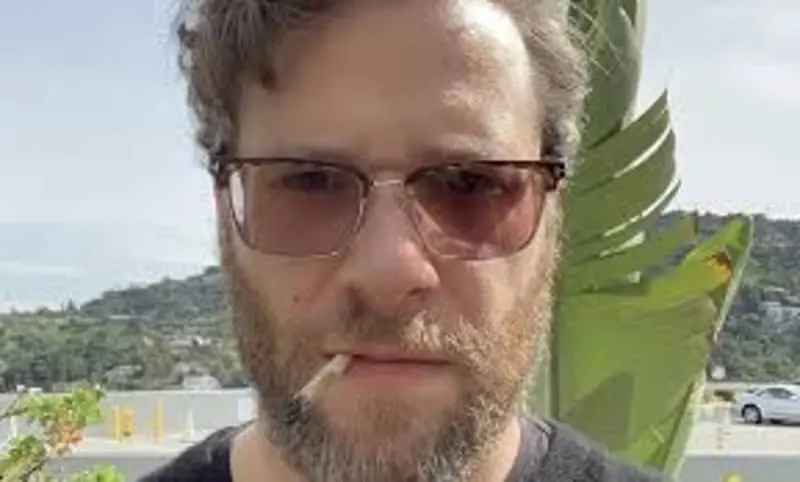 Talk about famous stoners in movies who happen to be famous stoners in reality, Seth takes the top spot. When Seth isn't blazing on a movie set as a director or an actor (the man flies Mexican airlines for a living), he's blasting solo or with his friends (Sarah Silverman and Paul Rudd). Guess who else is on Seth's friends list? If you guessed Snoop Dogg, you scored high in your SAT.
6. Doug Benson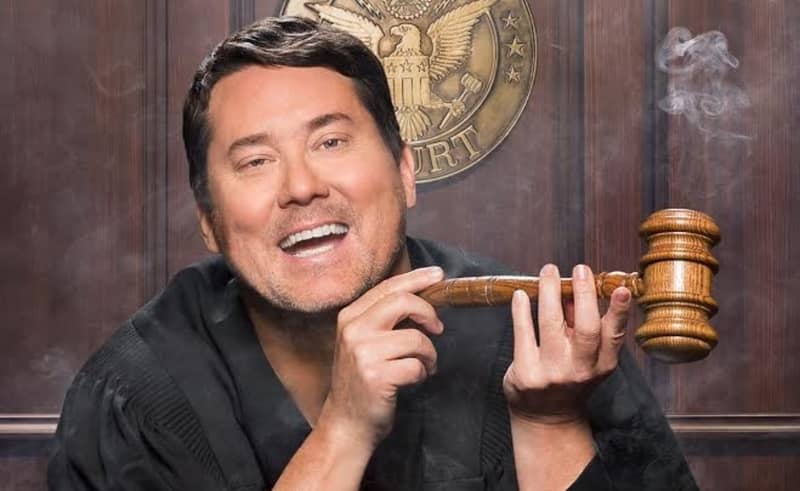 Everyone on this list is a true cannabis enthusiast but Doug's energy towards the movement seems to be unmatched. A documentary, web series, shows and many more all dedicated to marijuana? Come on!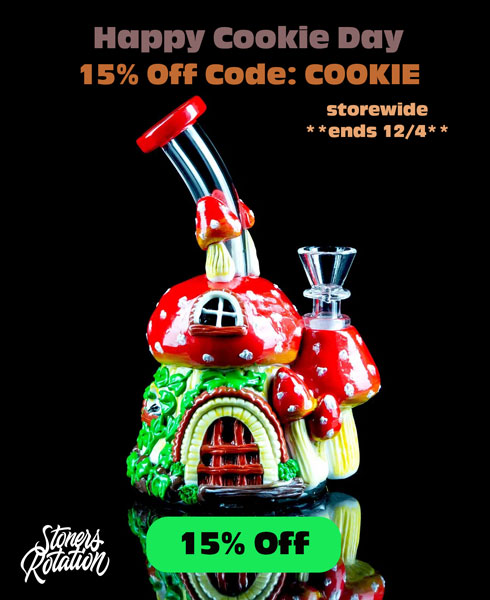 7. Lil. Wayne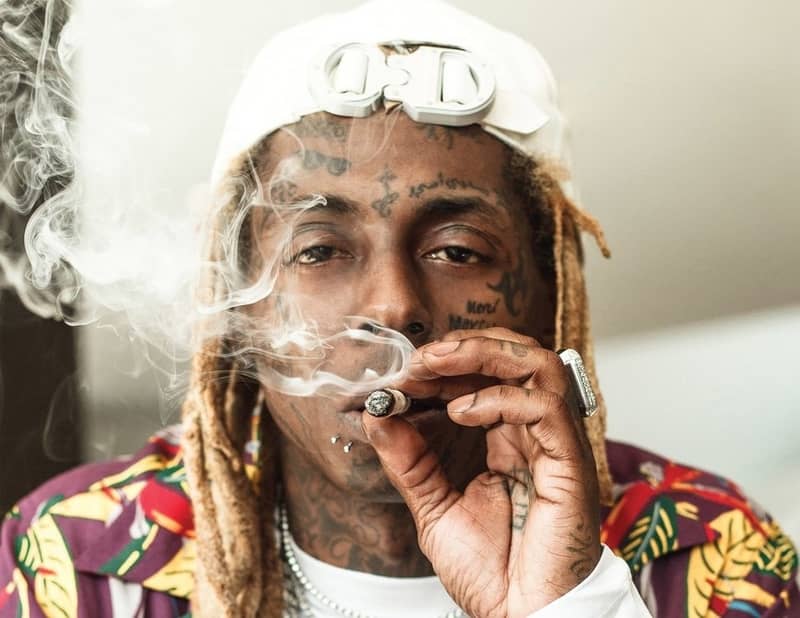 If Lil. Wayne is unable to discover a way to make marijuana grow on dreadlocks, no one will. Besides p*ssy, weed is the next infestation on his songs lyrics and titles.
8. Miley Cyrus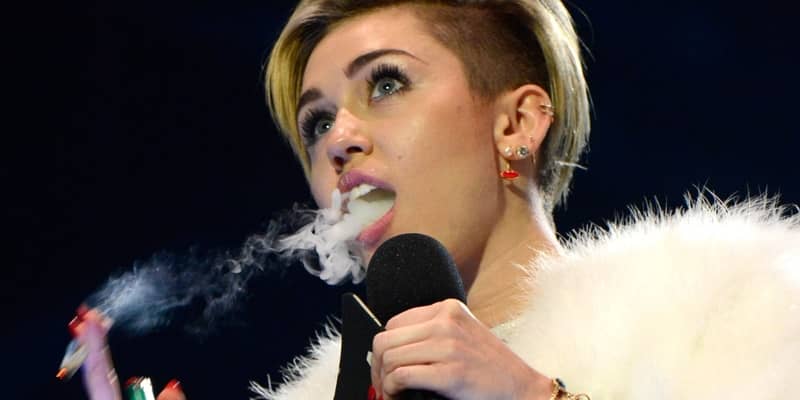 In case you're wondering what happened to the naïve and simple Hannah Montana star, she was reborn in a thick cloud of pot smoke.
9. Dave Chappelle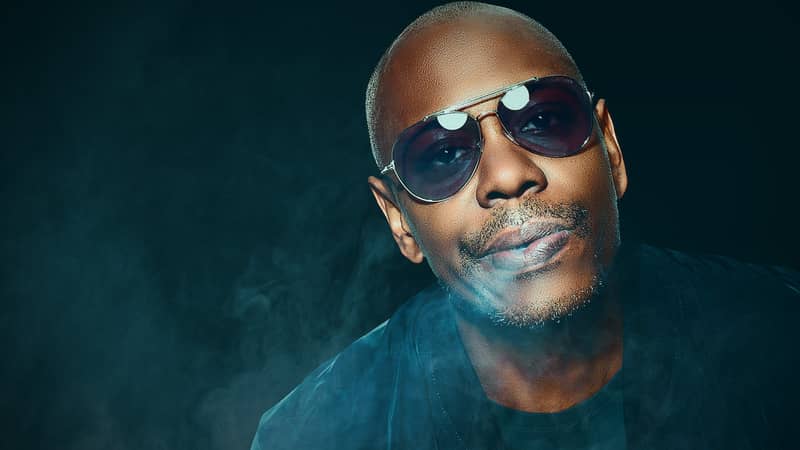 Dave Chappelle has won hearts through his stoner flick "Half Baked" (you can check out the best stand up comedy specials to watch high). He's well on his way to becoming the favorite weed comedian. "I don't do drugs though. Just weed", says the man (so much wisdom and passion). If that isn't a motivational quote, we don't know what else qualifies.
10. Lady Gaga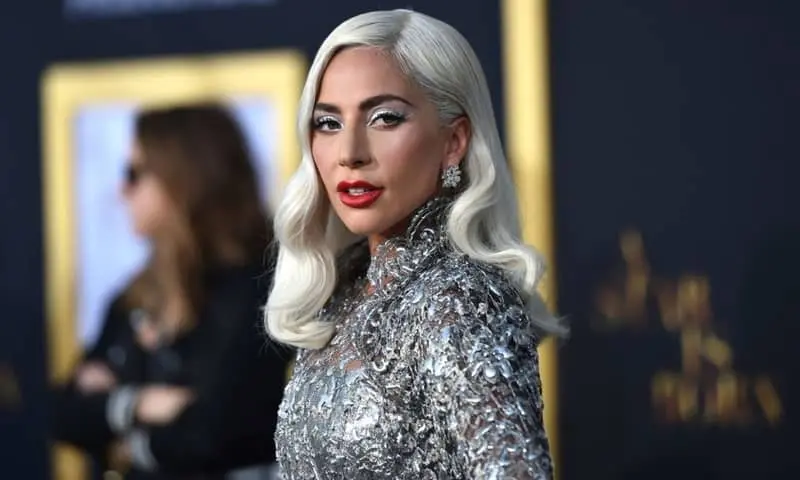 When not winning awards in the VMA; making record breaking music, performances, outfits (including face masks) and choreography, Lady gaga loves to smoke pot at night and in public (paparazzi can't get enough). She's gone gaga for marijuana.
Much respect
A lot of celebrities could easily be selected for the top celebrity stoners but the slot was only open for 10. Shout out to all the amazing celebrities using their voice to promote and protect our favorite plant. Keep doing you stoner, you could make our list someday. You can also check out the best thriller movies on netflix to watch high to keep burning the ganja for the culture!!!