Best psychological thriller movies
Thrills, thrills, thrills!!! No, we don't love 'cheap thrills' (sorry Sia) – mesmeric thrills will do better and our adaptive selection of the best thriller movies on Netflix to watch high, will hit the home run. You may try to hate it, but you can't take your eyes off it. The bitter-sweet experience is the spice that makes it what it is. All thanks to the thriller genre; fright, gore, horror & unsettling scenes can become oddly satisfying, mesmerizing and pleasurable.
Jump to our visual story on "Best Thriller Movies on Netflix to Watch High" for a snapshot in under a minute.
Nevertheless, what qualifies as a thriller hugely depends on the person. With that in mind, our selection has been adapted to have something for a wide range of audience viewing pleasure, from the subtly unnerving to the crazies to full blown mind-boggling movies. Whether you're trying to stimulate your thinking piece, rattle your own mind and get your heart racing or scare the sh*t out of yourself, we've got something for you.
The next time you want to get the adrenaline rushing without an actual adrenaline jab, these first-rate thrillers on Netflix will do the trick.
Uncut Gems (2019)
One of the best new thriller movies, this one hits you with a bang right at the end. Your entire expectation, perception and build up collapses just in one scene by one act. You only get your thrill if you see the movie from start to finish. Ordinarily, suspense is built up in most movies and then things take a drastic turn. In this case, everything is dramatic and then the unexpected happens, instantly switching the movie from a drama to a thriller. If your thrill spawns from shock and surprise, this is the psychological thriller movie for you.
Gerald's Game (2017)
Happy beginnings and scary endings anyone (but with a twist)? Like most cliché scary movies, people decide that the middle of nowhere or deep in the woods is the only place they can have fun or fulfil their weird sex fantasies (a bit hilarious sometimes). You feel the impending danger. You know some 'Stephen king' sh*t is about to go down. That's all too common right? The only problem here (which turns out to be the best part) is that like your other cliché scary movies, you're able to almost certainly predict what happens next. That is not the case here. You have absolutely no idea what's coming next. You've been led to think you know what's going to happen and out of the blues, it's an entirely different kind of thrill.
In the Shadow of the Moon (2019)
Science fiction isn't always the display of a fantastic future especially when it involves time travel (time travel movies should be placed next to fever amongst the top causes of headache). Surprisingly, it's the kind of treat that some people crave and this is one of the best sci-fi thriller movies on Netflix to date. Work your brain a little and you will be surprised at how rewarding and thrilling the experience can be.
Haunting of Hill House (2018)
Maybe you want continuous thrills and a two-hour movie just won't cut it. This is the first TV series on the selection for non-stop thrills just in case a one-time thrill doesn't do justice to your thirst for thrills. Straight to the creeps (if that's your kind of thrill). No reasonable explanation needed whatsoever. Just some really weird, supernatural and inexplicable stuff happening to some unfortunate people.
1922 (2017)
Thrillers are almost never complete without a gruesome murder story. You can also throw in a vengeful spirit to make the story all the more appealing. This kind of horrific justice brings the thrill home for a certain kind of viewers.
Marianne (2019)
Another opportunity for a marathon thrill, this is the second TV series in the selection. The show has gone to prove that tense horror is apparently better in French (spooky spooky!). Unfortunately, Netflix has pulled the plug on the show and it won't be returning for a second season. But that doesn't stop you from feeling the heat from the first and now concluding season. On the bright side, you don't have to wait for another season in anguish.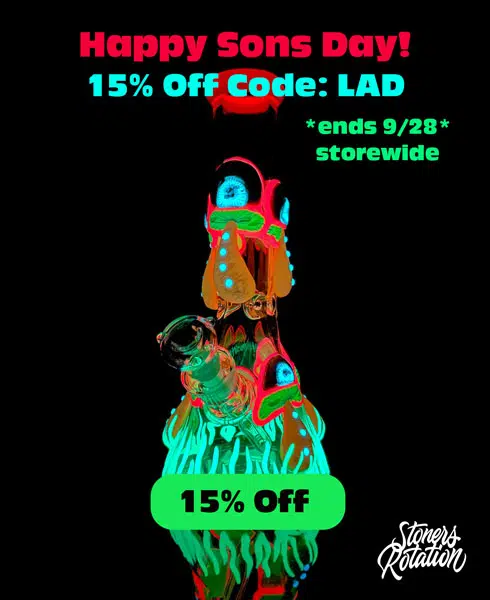 Bonus Thriller Movie Picks
If you're itching for more, here are a few more of the best thriller movies of all time to keep you up at night.
Bird Box
Truth or Dare
Hush
Snowpiercer
Silence of The Lambs
Relic
Saw
Island of Hungry Ghosts
Get out
Velvet Buzzsaw
Cam
Autopsy of Jane Doe
The Firm
Nightcrawler
Hateful Eight
Ready to get psyched?
It's really fun to experience something out of the usual every now and then – alone, on a cold night and the rest is shivers (but not from the cold). If you can't take it anymore or the ganja's got you paranoid, you can check out the best nature documentaries to watch high for a chill night with baby sloths and the like.
Do you have more burning questions around cannabis?
Email us at [email protected] with your questions/topic suggestions and we will get back to you!