Best Animal Documentaries for Stoners
Nature documentaries abound, but we know you count on us to deliver the best nature documentaries to watch high and that's what we have done (or at least, very close to it – considering difference in taste).
Jump to our visual story on "Best Nature Documentaries to Watch High" for a snapshot in under a minute.
Generally, documentary films as a genre haven't been quite as popular as their counterparts but that has been changing in recent times. The question is, should a stoner find this topic relevant? Well, Yes! It's mother f*cking nature we are talking about and our favorite plant comes from the dirt!
Ever wondered why hippies (a group of people considered to be close to nature) love their weed? For starters, it's the quickest way to embrace a higher consciousness – "Turn on, tune in, drop out". To put this in perspective, weed is the bridge you have to cross (literally burn) to be in complete synchronization with nature, the doorway to the right hand of nature and a stoner's direct plug to nature.
Why Watch a Nature Documentary High?
Weed makes you speak nature, therefore, it's an amazing idea to lean back, get baked and watch nature documentaries (if you can't escape for the weekend to a national forest). It's literally one of the best activities to engage in while high. Feeling close to nature every once in a while without doing the real thing can feel really good, especially from the comfort of your couch.
Do you need any more reasons to watch a nature documentary while high? If not for anything else, for the love of the animals! Nature always has something up its sleeve and it's always a pleasurable ride. From the fluffy, to the scaly, to the prey and predators; it's an experience that leaves you wanting more.
Just any nature documentary won't do the trick. National Geographic Channel, BBC and Netflix have shown the best nature documentaries over the years and we've handpicked the best nature documentaries to watch high. It's time to travel to the basic world of survival and instinct.
Absurd Planet (2020)
This is one of the best nature documentaries on Netflix, like nothing ever shown on screen. Just as the name implies, it's really absurd in the sense that it breaks every conventional rule about nature documentaries.
If there's one thing a stoner desires, it's to never settle for less. This nature documentary extraordinaire is fully adapted for both children and adults. It so much fits into the age of the internet and pop culture that it should be nicknamed "THE Documentary". This nature documentary is really the one.
As a plus, it's narrated by Afi Ekulona as a comical Mother Nature and it comes fully packed with hilarious memes and references. It might not present award winning scenery (depending on who's watching) but the weed is there to brighten your screen, make up for the shows inadequacies and make every picture beautiful. Seems the creators of this show were high on pot too.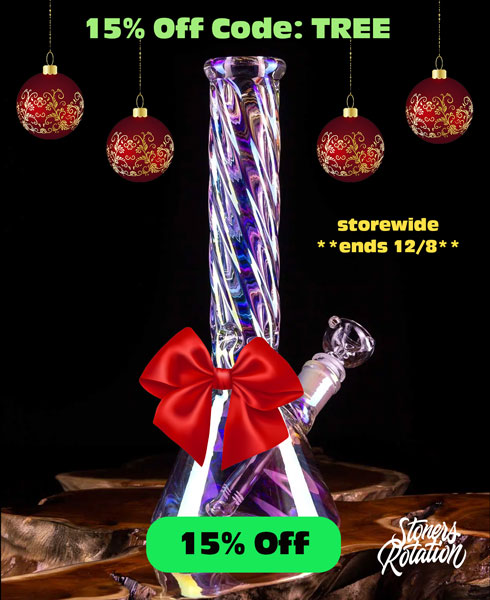 Planet Earth I and II (2006 – 2016)
Sir David Attenborough is a name to be reckoned with in the world of narration and we're in luck to have his voice guiding us in this documentary series. One of the best HD nature documentaries, Planet Earth is the jack of all trade of nature documentaries. All that is asked of you is to slouch in your couch, get baked and you will be teleported to different habitats to explore earth through the eyes of wild creatures.
Unlikely Animal Friends (2012)
We found love in a hopeless place! Just like Shrek and Fiona, these odd pairs of animals having the best time of their lives will make you 'awww' and laugh at the same time. Bring your stoned partner along for this party. Maybe the two of you are similarly incompatible by every standard and yet somehow you manage to make it work like it was meant to be.
Flight of The Butterflies (2012)
Save this for any day you're looking for a quick wonder just before you snooze. This short documentary is filled with awe and butterflies. It may give you butterflies (pun intended).
Blackfish (2013)
Maybe everything on this list seems too soft and you want something mesmerizing, trilling and unforgettable, here's your chance. This will shake up things.
Ready to Enter The Wild?
Choose your animal spirit, get high and let the ganja give you a tour of the animal kingdom. For your next adventure, you might want to check out best kids movies to watch high.