We're all familiar with the weed loving ways of Seth Rogan, Snoop Dogg and Rihanna, but what about our beloved sitcom actors and even supermodels? This list of the top 10 surprising celebrity stoners will show you just how far and wide the celeb 420 club stretches in Hollywood. Read on to find out which unexpected stars can't get enough of the sacred marijuana plant.
Photo: Wikipedia Commons
10 Surprising Celeb Stoners
Bella Thorne
In 2019, Bella Thorne opened up about her relationship with marijuana for Forbes Magazine. In the interview, she explains how she uses the drug to help her cope with anxiety and insomnia, and says she finds it much more effective than prescription medication.
Now she's an advocate for legalisation of medicinal usage of the drugs, stating: "The medical system has made us think that this is bad, that you can die from this. But, who has ever died from smoking weed? Guys, calm down!"
Emily Ratajkowski
Actress and model Emily Ratajkowski has often been photographed picking up goods from marijuana dispensaries in Los Angeles and frequently posts pictures of herself, joint-in-hand, on her Instagram account.
In an interview with GQ Magazine, she also told the story of when she first smoked weed aged 15, and described the disapproving but hilarious reaction of her parents.
Jennifer Aniston 
The one with Rachel's green…[Sorry]. Back in 2011, Aniston told Rolling Stone Magazine that her and her [former] husband, Brad Pitt, have a fondness for the psychoactive plant. "I mean, I enjoy it once in a while. There's nothing wrong with that. Everything in moderation", — here, here! Although she was quick to add: "I wouldn't call myself a pothead".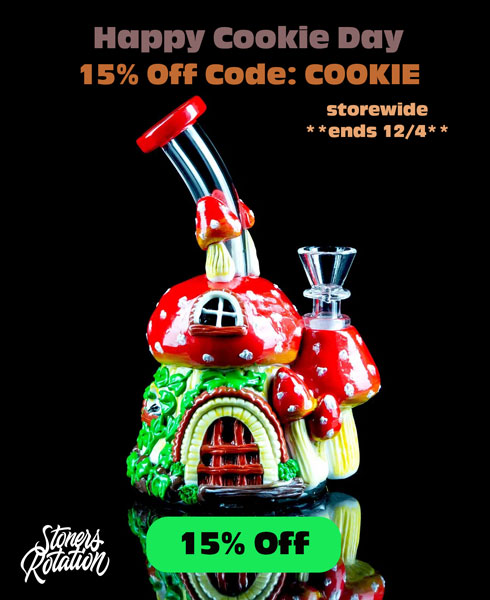 Her ex-spouse Brad, meanwhile, is more direct in his description of his stoner habits, recently stating in One Country Magazine that he's previously smoked a joint with the one-and-only-king-of-green, Snoop Doggy Dog.
On-screen, Aniston appears as a small-time drug dealer in the hilarious We're the Millers (2013).
Natalie Portman
Acclaimed actress Natalie Portman stars in major stoner comedy, Your Highness (2011) with James Franco. She was also set to star and produce Best Buds, a film about female stoner friends on a road trip. The project never materialised, but it nonetheless shows her enthusiasm for the genre.
On the release of Your Highness, Portman told Entertainment Weekly: "I love stoner comedies. I smoked weed in college, but I haven't smoked in years."
Justin Timberlake
In 2011, Justin Timberlake responded "absolutely" when asked by a Playboy reporter if he smoked pot. He opts for weed when he needs to switch off and relax, saying "Sometimes I have a brain that needs to be turned off. Some people are just better high."
Morgan Freeman
Morgan Freeman is a huge advocate for the legalisation of cannabis, and uses it medicinally to relieve the pain he suffers from fibromyalgia. His first wife got him into it, he claims, and he hasn't looked back since.
Kirsten Dunst
In 2007, Dunst told MTV that although she's not a regular stoner, she likes weed, saying "I have a different outlook on marijuana than America does. My best friend Sasha's dad was Carl Sagan, the astronomer. He was the biggest pot smoker in the world and he was a genius."
She also took the opportunity to express her views on legalisation in The States, adding: "I've never been a major smoker, but I think America's view on weed is ridiculous. I mean — are you kidding me? If everyone smoked weed, the world would be a better place."
George Clooney
George Clooney is notoriously private when it comes to his personal life, so he's never spoken about his fondness for weed on record. However, when Ocean's 13 was filmed in Amsterdam, a cannabis coffee shop owner claimed Clooney was among the regular clientele. His close friend, Brad Pitt, has also hinted that the pair share the same passion for the herb.
Frances McDormand 
All the way back in May 2003, the now 3-time oscar winner posed for the cover of High Times. When asked about her marijuana use she responded: "I'm a recreational pot smoker", and went on to express a desire for wider medical availability of the drug: "from a medical point of view, I have friends who need to use it. Why should they have to look so hard for the thing that makes them better?"
Miley Cyrus
Ok maybe this one isn't such a surprise considering how outspoken she is about her weed use… but it is at least a little unexpected given her squeaky clean Disney channel past. Some Miley stoner highlights include: when she lit up a joint on stage while accepting her award at MTV European Music Awards 2013, when she baked pot brownies with snoop dog, and when she coined the phrase Miley High Club. For several years now this titan of pop has been a firm advocate of cannabis use.
Stoner Starlets
Well there you have it, a comprehensive list of the top under-the-radar celebrity stoners. Check out Top 10 Celebrity Stoners to discover the classic famous 420 fans.