Patchwork is the art of combining various elements into one larger piece. It is most widely known thanks to the art of quilting. A patchwork tattoo sleeve can be just as stunning and personal as a handmade textile passed down through generations. It can also be the perfect addition to your unique brand of stoner aesthetic.
Photo: Unsplash
Traditional Patchwork Tattoo Sleeve
Owing to their roots, patchwork tattoos were more often than not done in traditional or "Old-School American" styles. The bold black lines and red colors are the most prominent features in them.
As far as elements go, they used a wide range of nautical symbols, including ships, anchors, water, and marine animals. But they were just as partial to other animals, as well as classic "spooky season" symbols like cobwebs and coffins.
Old-School Blackwork Sleeve
Unlike most designs you see, a patchwork tattoo sleeve does not always rely on one central piece, theme, or even style. Instead, it uses separate images spaced apart to create a mismatched look. The result is something that is unique to you.
Blackwork Patchwork Tattoo Sleeve
Patchwork is often crafted over time. The wearer of such a tattoo adds to it each time they need to scratch that tattoo itch. As such, the sleeve becomes a visual autobiography.
Traditional Blackwork Sleeve Ideas
Traditional styles could be vibrant, such as old-school American designs. But they were often done in classic black, such as tribal Polynesian tattoos or Chicano.
These sleeve and half-sleeve black tattoos blend elements like animals and people with inanimate objects, adding layers to this piece. And the longer you look at it, the more meaning it appears to offer.
Justice and Peace Patchwork Tattoo Idea
Of all tattoo types and placements, patchwork sleeves definitely offer one of the best canvases for profound works of art.
This piece brings together elements that represent peace and justice. But it also layers in elements like rain and sunshine, pointing to the duality of its subject matter.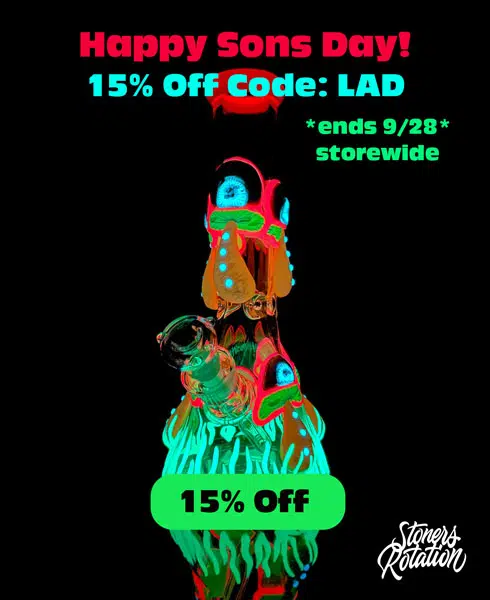 Abstract Patchwork Sleeve Tattoo
Despite their seemingly-mismatched quality, patchwork tattoos can often have an underlying theme. It just isn't always immediately apparent, since it pertains to the wearer's aesthetic and philosophy.
Fruit and Flower Patchwork Sleeve Tattoo Ideas
A common and popular theme in tattoos is nature. From flowers and fruit to bark and mushrooms.
Nature represents life. Yet, life itself is subjective. There are so many nature-inspired images and themes you can adapt to represent your unique view of the world.
Old-School American Patchwork Sleeve
While patchwork lends itself to kaleidoscopic designs, you can also build a patchwork sleeve with a clearly defined focal point in mind. As such, the most important aspect of designing your tattoo becomes selecting the right supporting elements.
Nature-Inspired Animal Filler Tattoos
When it comes to finding the right elements for your patchwork sleeve tattoo, nature can offer some of the best inspiration. But if you're looking for unique ideas, animal skulls, uncommon bugs, spiderwebs, and berries make for some interesting choices.
Matching Tattoo Filler Ideas
One of the best parts about patchwork tattoos is the resulting artist's sketchbook-style look. Like a peek into an artist's mind, patchwork gives you a glimpse of the meandering thoughts and experiences that shaped its wearer.
That doesn't mean you can't get a tattoo to match a patchwork sleeve. As these matching tattoos show, you can definitely find a way to make it work.
Mushroom Skull Patchwork Filler
While the "prettier" nature-based images might be more common, the relatively more earthy ones don't fall too far behind in popularity. Mushroom tattoos are widely loved, especially among stoners.
These tiny fungi represent the duality of life and death, as well as beauty and decay. Therefore, they pair perfectly with skulls. These symbols are also associated with fall, a time of harvest and abundance as well as decay.
This makes it the perfect time to go out and get yourself a patchwork sleeve tattoo. It'll be healed and ready just in time to wear on All Hallows' Eve.
Illustrative Meaning of Life Patchwork
As far as meaningful elements and personal philosophies go, there is a massive selection of elements you can choose from for your patchwork sleeve.
The stunning illustrative tattoos in this piece bring together nature and perception, among other things. What's more, the details and shading add to how mesmerizing it is.
Blackwork Galaxy Patchwork
If you're looking for a more traditional take on the meaning of life, classic blackwork might be more up your alley.
And if you want the magic of the theme without the more theoretical aspects, you could always opt for galaxy themes instead.
Floral Black Patchwork Sleeve Tattoo
A patchwork can work with any style. The timeless beauty of traditional black tattoos, however, makes it understandable why they're the go-to for many people.
New-School Gaming Patchwork Tattoo Sleeve
That said, new-school styles are equally popular for sleeves. It's not hard to see why. This style makes a statement like no other. It offers a blend of traditional elements with stylistic and artistic choices more common in newer tattoo styles.
New-School Adventure Time Patchwork
You can also take a new-school tat to new heights by making it more illustrative. Do away with the rigid bold black lines of traditional styles, and opt instead for a more fluid outline.
Rick and Morty Patchwork Sleeve
Naturally, you can't upgrade your stoner aesthetic without throwing in some quality pop-culture references. And Rick and Morty is one of the best muses to draw inspiration from.
Unlike traditional black or neo-traditional florals, though, the new-school designs offer vibrant colorful aesthetics that can bring the animated show to life in a new way.
Patchwork Mixed-Style Tattoo Sleeve
If you love everything you've seen and can't pick a single style, you could always mix and match. This Naruto tattoo blends the black and grey tones of old-school traditional styles with the artistic look and themes of new-school styles. It also blends the fluidity of illustrative styles, and the linework of sketch styles, and even manages to toss in a traditional-style cloud filler.
Patchwork Sleeve Filler Ideas
Fillers come in many shapes, sizes, and forms. Picking the right ones is entirely up to you and the look you're going for.
Smoke and clouds are common elements used as fillers, alongside water and flowers. These are quite common in traditional styles, such as Japanese Irezumi. But you can also opt for less typical ones, such as fruits, or more stylized ones, like pop-culture references.
Negative Space Patchwork Sleeve Tattoo
If, however, you're more in the mood for something atypical, you could always try a negative space tattoo. These designs use the negative space between elements to create the design instead of the other way around.
As such, your "filler" space becomes the focus. This illustrative tattoo makes perfect use of this style.
Minimalist Patchwork Tattoo Sleeve
Patchwork lends itself to any style. You can piece together elements from across themes, mixing and matching whatever works for you.
As such, these designs can get quite heavy. But if you're more of a minimalist, there are definitely options that include more space between each image in your sleeve. They can, however, be just as layered as any other sleeve, including animals and plants as well as inanimate objects and text.
Simple Patchwork Tattoo Ideas
Minimalist tattoos can also feature a mixed-style approach. From tribal bands to Greek art-inspired linework, you can pick and choose. You can even mix text tattoos in different fonts and styles. The sky is the limit with these designs.
When Life Gives You Scraps, Make a Patchwork Sleeve
Owing to its roots, patchwork tends to retain a quality of familiar comfort. Whether as a quilt or a tattoo, patchwork is the art of pulling together all the parts that make you, well, you. Whether you choose deeply philosophical or pop-culture elements, you wear your heart on a patchwork sleeve.
Do you have more burning questions around cannabis?
Email us at [email protected] with your questions/topic suggestions and we will get back to you!