The Black Runtz strain is highly sought after cannabis enthusiasts and growers alike. In this Black Runtz strain review, we'll explore common questions such as strain type, THC level, aroma and effects. We'll also cover strain information for growers including seeds cost, yield and flowering time. So sit back, relax, and smoke one to educate while you medicate.
Photo: Unsplash
What is Black Runtz?
Black Runtz is an Indica dominant hybrid variety of cannabis from British Columbia, Canada. Big Boss Farms created this delightful strain by crossing Runtz with Black Diamond Sherbet. Also, there is another very popular California variety of the strain that is a cross of Gelato and Zkittles. The THC level for both comes in high at 24% or more.
Appearance, Taste, and Aroma of Black Runtz
In addition to its potency, this cannabis strain also offers a tantalizing treat for the eyes. To illustrate, the buds are stunning eye candy with a brilliant combination of purple and bright green with tiny orange hairs plastered behind chunky, resin-filled trichomes. What's more, the flavor profile is sweet with hints of berry, diesel and an earthy pungent finish.
Black Runtz Strain Effects
The dominant terpene in the this cannabis strain is limonene. Limonene helps increase production of the bliss molecule AKA anandamide. And this could be part of why the strain is known for being an arousing one. As the euphoric effects of this strain begin to set in, many consumers report the sense of calm turning into feelings of relaxation and sedation as time progresses.
This very potent variety of cannabis also spikes appetite so make sure to have snacks at the ready when the munchies hit. You'll also want to make sure to have plenty of H2O on hand as the strain is legendary for being associated with dry mouth. Further, you can avoid dry mouth while also increasing the longevity and intensity of the effects by staying properly hydrated.
Medicinal Effects
Blank Runtz is said to help with all kinds of different medical conditions like cancer, Crohn's disease, epilepsy, ALS, and more. Patients report this strain helping with symptoms of chronic pain, stress, depression, anxiety, insomnia, PTSD, migraine headaches, loss of appetite, nausea, menstrual pains, and more. Notably, this strain has the following properties in large part because of its limonene content:
Antiemetic – Helps to prevent nausea and vomiting.
Anti-inflammatory – Reduces pain and swelling.
Analgesic – Acts as a pain reliever.
Antispasmodic – Helps relieve muscle spasms.
Grow Info
The Black Runtz strain is an extremely easy variety of cannabis to cultivate, making it a great choice for beginner growers. Even so, it's also highly sought after experienced growers for its high potency and yield.
Naturally, different varieties of the strain will have different grow times. Still, on average Black Runtz requires roughly 11 weeks of flowering time. However, many people report harvesting within 8 to 9 weeks with amazing results.
The difference greatly depends on whether you're growing indoors, or outdoors. Moreover, if you're growing indoors your reflective material, lighting, ventilation, CO2, nutrients, and the pH level of your water will play a pivotal role in determining the growth rate.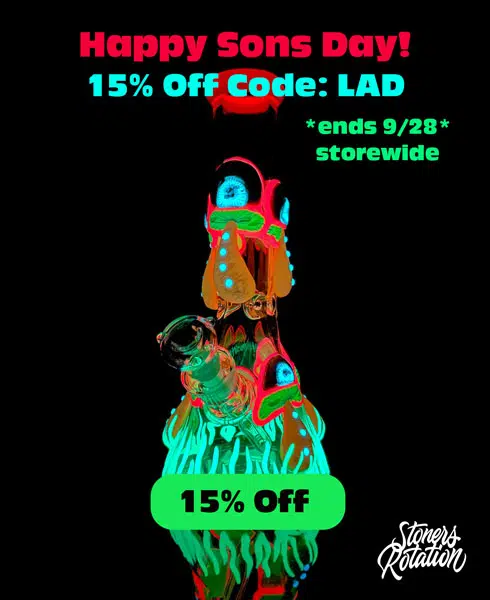 Black Runtz Strain Varieties
If you love Black Runtz, you will also want to check out these other hybrid varieties:
Black Cherry Runtz strain
Black Diamond Runtz strain
Black Cherry Gelato Pink Runtz strain
Black Truffle Runtz strain
Black Cherry Gelato White Runtz strain
Uplifting and Calming
Black Runtz is an uplifting and calming strain, perfect for relaxing at the end of a long day. It's high THC content of 24% and limonene content give it a potent, relaxing high that helps you drift off into a deep slumber effortlessly. So now that you're equipped with a plethora of knowledge about the strain, you'll just have to give it a try for yourself.
Do you have more burning questions around cannabis?
Email us at [email protected] with your questions/topic suggestions and we will get back to you!