As we get closer to the next presidential election, not only is the seat at the White House going to be decided. Five states could legalize marijuana on November third, whether medical or recreational, joining the other 33 states in the country to create legislation on cannabis.
Photo source: Unsplash
Four States Vote on Recreational Cannabis
Ballot measures on Election Day will decide if four out of those five will approve of cannabis use on a recreational level.
As of right now, there are 11 states where recreational marijuana is legal. Each of them were approved through ballot initiatives.
Back in 2016, eight states passed weed regulations through a vote on ballot initiatives.
Long road to implement legislation
These initiatives would only be the first step towards legislation. Each state would need to figure out their own regulations for marijuana once legalized, a process that more often than not, can take years.
The coronavirus pandemic set back plans for several other states to vote on cannabis legalization. Lockdown and stay-at-home orders made it difficult to gather enough signatures to place the question on the ballot. This includes states where recreational use of pot was being considered.
Executive Director of the Marijuana Policy Project, Steven Hawkins, told CNN that this shows the kind of "breadth of acceptance" all over the country in regards to marijuana.
Arizona to legalize recreational pot
Arizona voters rejected a measure to legalize recreational marijuana in 2016, failing by less than three points. The proposition on this year's ballot would allow adults who are 21 or older to possess and use marijuana.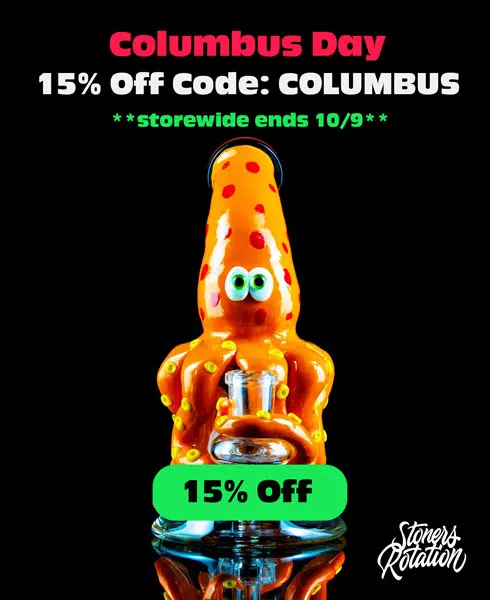 The measure would also allow people to grow up to six marijuana plants in their homes, keeping them away from public view.
Polls have shown consistent majority support for the upcoming vote. Advocates believe this may be due to the effort to rework the question on the ballot.
Medical marijuana has been legal in the state for ten years. But recreational use and, more importantly, erasing previous convictions from criminal records due to marijuana possession or consumption have yet to be approved.
South Dakota votes on Medical and Recreational Marijuana Simultaneously
As of right now, neither medical nor recreational marijuana is legal in South Dakota. Voters will be deciding on the future of both at the ballots.
The state has two potential measures initiatives up for vote.
Amendment A would legalize recreational use of pot for adults, which in turn would make lawmakers create a medical marijuana program by 2022.
Measure 26, on the other hand, would only allow for medical marijuana to be sold in South Dakota. Specifically, only for patients with debilitating medical conditions.
Under this measure, patients could have up to three ounces of weed and grow in their own homes.
Voters may decide on one or both measures to be approved. It would also show South Dakota as a state that was able to legalize both medical and recreational marijuana at the same time.
20 percent Tax on Pot in Montana
Montana also has two potential marijuana initiatives on Election Day. Although the road the get there wasn't easy, since the pandemic narrowed the window to get the signatures needed to put the questions on the ballot.
Initiative 190 would legalize cannabis for recreational buy and use. It would include a 20% tax on pot and allow people serving sentences for some cannabis-related acts to be expunged or apply for resentencing.
People would be able to possess one ounce or less of weed or eight grams or less of marijuana concentrate.
Initiative 118, on the other hand, would allow adults 21 or older to legally buy, possess and consume pot for recreational use.
From medical to recreational marijuana in New Jersey
New Jersey has been the talk of the town when it comes to cannabis regulation. Medical marijuana is already legal in the state but Question No. 1 would make marijuana legal for adults.
The question reads "Do you approve amending the Constitution to legalize a controlled form of marijuana called 'cannabis'?
If it passes, it would take effect as soon as January 1. Polls show a lead on legalization, but as it's the case for many states, the challenging situation for the election has presented some setbacks, especially with mail-in voting.
Mississippi aims for Medical Marijuana program
Mississippi is only seeking to legalize medical marijuana on this vote through two different proposals.
Initiative 65 would legalize medical marijuana for people with specific health conditions – such as cancer, multiple sclerosis and post traumatic stress disorder. It would allow patients to possess 2.5 ounces of medical marijuana.
On the other hand, Initiative 65A would limit access to medical cannabis for terminally ill patients and lawmakers would have to set regulations.
Do you have more burning questions around cannabis?
Email us at [email protected] with your questions/topic suggestions and we will get back to you!