Kate Winslet stars as the eponymous Mare, a tortured but pure-hearted police detective, investigating a local murder as her own life brutally dismantles around her.
Photo: Screenshot
Mare of Easttown Review: As Sensational as it is Sombre
Winslet was ardent that the show is not a thriller, and most viewers wouldn't argue with her. This is despite the fact it begins with a murder in a lowly and desolate Pennsylvania town. The series, in fact, deals with so much more than crime and mystery. It's an authentic portrayal of the murkiness of small town communities, and the perilous depth of a middle-aged woman bogged down in grief and determination.
Mare's Plight
Mare lost her son to hard drugs and then to suicide. The resulting circumstances pushed her and her husband to divorce, and she is left fighting for custody of her grandson (the boy's mother a former drug addict). She lives with her teenage daughter, Siobhan, and her own mother, Helen. The latter dynamic playing out as a matriarchal conflict, which offers moments of tentative comic relief in a show that is otherwise ceaselessly bleak.
We see Mare struggle through domestic tribulations, and then see no respite in her professional life. She loses a dear colleague, and a conclusion to her investigations seems distant and unreachable. The character's relentless difficulties has been praised by critics, who see it as an accurate portrayal of the woes of a middle-aged female existence.
Naturally, this is a show about grief. We see Mare's despair expose itself like an open wound in her therapy sessions. Such psychological openness a rarity in detective stories. We also see Mare's torment compared to that of a mother whose daughter is missing, the pair equal in anguish but opposing in circumstances: Dawn Bailey is ignorant of her cherished daughter's whereabouts, whereas Mare knows too well the fate her son endured.
The Darker Side of America
Aside from the complex and harrowing character study, the show is brilliant for its portrayal of the America we don't usually see. The ubiquitous opioid crisis, the erosion of once prosperous communities, the sickly poverty. Winslet herself played a big part in ensuring her character was not embellished or purified, refusing to have her exposed stomach edited to look slimmer, and ensuring her portrait on the show's poster was not airbrushed out of all recognition. Speaking with The New York Times, Winslet described Mare as "a wildly flawed, messy, broken, fragmented, difficult woman". This brutal honesty in a complex character is no doubt why so many viewers adore her.
An Outstanding Performance
And of course, the former rosy-cheeked and ringlet-ridden Rose is the star of the show. For an actor who already has a multitude of extraordinary performances under her belt, this may well be her finest. With a drawn out, elongated eagerness, Winslet's acting is a perfectly formulated spectacle atop a monochrome and melancholy stage.
In an age where the fast paced, over-stimulating and saccharine dominate streaming networks, Mare of Eastown is the slow-burn hard-hit we all need.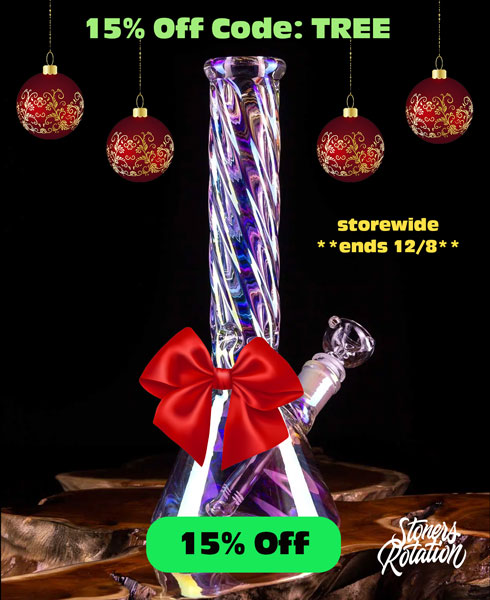 What is Mare of Easttown Vaping?
The woesome Winslet has a constant companion throughout the show: her trusty vape.
In fact, she's hardly ever seen without it. She uses it to mediate all manner of emotions (and god knows she has a lot). We see her vaping with angst, we see her vaping with grief and we see her vaping with cold, hard determination.
Character-Enhancing Perfection
The vape is so congruous to Mare's character. It's an ambient accessory. Those puffs of vapour are the dissipating grey of a tainted spirit, the exasperated breath the vape elicits is the soft escape of repressed anguish, and the nicotine is noxious sustenance to a weakened psyche. Seriously, whoever worked on prop design deserves an Emmy for this character-enhancing stanchion alone.
The vape was custom made for Mare, with a lot of attention to detail. Firstly, it's a chunkier model, not one of the first pre-popularity vapes that look like a piece of medical apparatus, but certainly not one of the sleeker, trendier vaping pens available today. This suggests she took up vaping shortly after it entered the mainstream, and stuck with her initial purchase throughout the years. For a character who wears flannel shirts, zero makeup and constantly has bed hair, this makes perfect sense.
In one of the episodes, we learn that she used to smoke. We can draw the conclusion therefore, that she sought out a healthier option but was reluctant to give up nicotine altogether. She's resilient, determined — but she needs her fix.
Mare of Eastown is an exemplar of immaculate casting, and that vape no doubt deserves the status of supporting cast member.
Thrilling Crime
If you're looking for a compelling series to get stuck into, you need look no further than Mare of Easttown. And, if you're a fan of crime dramas and thriller-esque themes, be sure to check out Best Crime Thriller Movies while you're here.