A man that has been incarcerated since 1989 will be released after 31 years in Florida, where he was serving for a non-violent marijuana crime.
Richard DeLisi was put in jail at the age of 40 on charges of racketeering, trafficking cannabis, and conspiracy for agreeing to help bring in more than 100 pounds of weed from Colombia to Florida.
He's currently serving at South Bay Correctional Facility. DeLisi was given a 90-year sentence, but at 71 years old, he might soon become a free man.
Country's longest-serving nonviolent cannabis prisoner
When convicted, it's reported that DeLisi made an agreement to transport cannabis with an old smuggling friend who turned out to be a government informant. He was not convicted or accused of a violent act.
He's gotten legal support from the Last Prisoner Project while being the country's longest-serving nonviolent cannabis prisoner.
The Last Prisoner Project's role
The Last Prisoner Project is a nonprofit organization that advocates for ending prison sentences for marijuana-related crimes.
DeLisi could be released as soon as December 4, in just a few days. This could change due to different factors involving his release, as stated by Kayla McLaughlin, the press secretary for the Florida Department of Corrections.
Marijuana approval on the rise
Approval for decriminalizing marijuana has increased rapidly. However, the federal ban on cannabis and the bureaucracy of creating clear rules for weed in places where it's already legal, has made it hard for prisoners to have their records expunged and be sent home.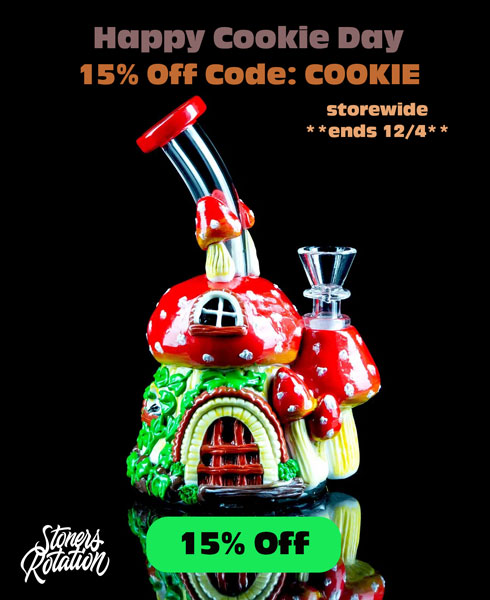 Sadly, DeLisi's wife and parents passed away during his time in jail. However, in a statement to the Last Prisoner Project, DeLisi said that it felt "amazingly wonderful to know that I will be home with my family and loved ones very soon".
He noted that he was grateful to those who were there and helped him through the difficult years he faced.
Marijuana on Election Day
On Election Day, the public's already evident inclination towards legalizing cannabis shined through even more. Many states legalized recreational or medical marijuana and some even both.
Even President-elect Joe Biden has shown support towards record expungement and some more conservative forms of legalizing marijuana.
The U.S. holds the highest incarceration rate of any country
However much progress has been made, the US still has the highest incarceration rate of any country in the world. 1 in 5 criminal convictions are people going in for drug related offenses.
It comes as no surprise that the mass incarceration system has proved a public health issue during the pandemic. Prisons have been some of the nation's largest coronavirus outbreaks through the months, which then affects the surrounding communities.
It's worth noting that every person has their own health issues. In DeLisi's case, it's not only his age that puts him at higher risk to contract the virus, but he is also asthmatic.