Arizona voters approved Prop 207, the Smart & Safe Act, allowing adults above 21 years of age to possess, consume, or transfer up to 1 ounce of recreational marijuana in the state.
Feature photo source: Unsplash
The ballot measure to make recreational marijuana legal in Arizona had the overwhelming support of 59.8% of the voters.
Approximately 1,596,548 of the population voted yes to pass recreational marijuana use in Arizona.
What Passing Prop 207 Means For Arizona
The Nov 3rd election results legalizing recreational marijuana will be made official on Nov 30.
Legalizing recreational marijuana in Arizona means adults will henceforth be allowed to possess and grow as many as six plants at home and in their private residences.
The Arizona Department of Health Services will be responsible for adopting that state's rules.
Prop 207 Clears Ex-Convicts Names in Arizona
Ex-convicts initially charged with marijuana possession and other related crimes also benefit from Prop 207 as they will have their records expunged by the courts.
It would establish special "social equity" licenses for communities historically disenfranchised by marijuana laws.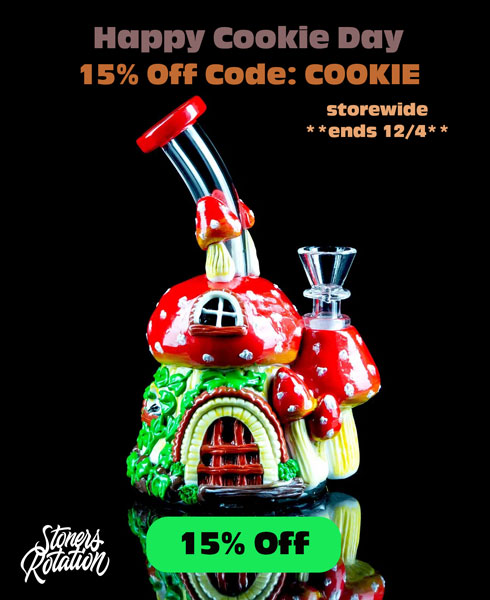 It would also impose a 16% tax on marijuana sales, authorize state and local regulation of marijuana licensees, allow the expungement of some marijuana offences and ban smoking marijuana in public.
Prop 207 As A Source of Economic Growth in Arizona
Marijuana legalization in Arizona had been predicted to generate upwards of $300 million annually. Money raised through an excise tax on sales will fund law enforcement and community colleges.
Prop 207 In Creating Job Opportunities
Chad Campbell, the chair of Smart and Safe Arizona campaign argued last month that Prop 207 will create employment and get rid of the black market marijuana.
"We will eliminate a dangerously unregulated black market and replace it with a safer, more strictly regulated program that will create thousands of new jobs … and generate hundreds of millions of dollars in new revenue for community colleges, public safety, roads and public health programs," Campbell said.
History of Prop 207 in Arizona
The last attempt at legalizing recreational marijuana dubbed Proposition 205, failed in 2016, with 51% opposed. Prop 207 made history on Nov 3rd.
Prop 207 came after the Arizona Medical Marijuana Initiative, also known as Proposition 203 was passed back in 2010.
Medical Marijuana Legalized in Arizona
Proposition 203 allowed residents in the state with specific medical conditions were to be treated with certain amounts of marijuana for personal use.
The measure allowed qualified patients and caregivers to purchase the drug from specific, closely watched clinics.
The Arizona Department of Health Services would be in charge of regulating the sale and use of medical marijuana.
Erik Altieri's Thoughts Before Arizona's Big Win
NORML Executive Director Erik Altieri expressed his enthusiasm in having Prop 207 disrupt the black market and it seems his hope is well on its way to becoming a reality.
"Until now, Arizona had imposed some of the strictest prohibition laws in the country; in some instances, the possession of even small amounts of marijuana was classified as a felony. By rejecting this failed policy, no Arizonan going forward will be saddled with a criminal conviction for engaging in the personal possession or cultivation of cannabis, or face the lifelong stigma that comes with it," he said.
Altieri added, "Proposition 207 will disrupt the illicit market, end low-level marijuana arrests, create jobs and new revenue. This result once again shows that marijuana legalization is not exclusively a 'blue' state issue, but an issue that is supported by a majority of all Americans — regardless of party politics."
Four Other States Pass Marijuana Legalization
Marijuana legalization was up for the ballot in four other states including Mississippi, South Dakota, New Jersey and Montana.
Most New Jersey residents voted yes on ballot measures to make recreational marijuana legal. Voters in South Dakota also showed overwhelming support for marijuana for medical use.
In Mississippi, voters approved an initiative that would set up a medical marijuana program for patients with debilitating conditions. The tally for South Dakota votes is ongoing.
Recreational marijuana was legal in eleven other states in the country and now in fifteen states. Medical marijuana is now legal in 36 states which permit the legal distribution of medicinal weed.