Ever since the Smurfs hit the screens in the '60s and once again in the '80s, mushroom houses have captivated audiences. The whimsical abodes are a popular subject for artists looking to doodle. Learning how to draw a mushroom house is pretty easy, though. And it isn't limited to experienced artists. So what better than taking a few hits from your matching mushroom bong house to help get one's creative juices flowing?
Photo: Tomaartje
Simple Mushroom House Drawing
Drawing shrooms is a great introduction to art. No matter what medium you use, these little fungi are a simple way to kickstart your art sesh.
The most common kind of mushroom house you'll see are the ones popularized by The Smurfs. The deceptively tiny abodes were one to two-storied, complete with doors, windows, and chimneys.
Simple Toadstool Cottage Sketch
To learn to draw a Smurf house, you'll need to first learn how to draw some basic mushroom houses. A good place to start is by learning to draw simple outlines using either pencils or pens.
Easy Mushroom Cottage Drawing Tutorial
Once you get the hang of your basic lines and structures, you can start to work with other drawing essentials. This handy little tutorial shows you how to sketch a simple mushroom house using basic geometry and beginner sketching skills.
How to Draw a Smurf Mushroom House Step-by-Step
Owing to the Smurfs originally airing in the '60s, their mushroom houses have a vintage charm to them. The drawings of these cottages generally feature slightly wonky lines and bright colors.
Once you've got the hang of your basics, you can build on your drawing with any other medium that suits your aesthetic. This drawing introduces you to color pencils and pastels, which are wonderful choices for beginners looking to upgrade their skills.
Sketching Frog Umbrella Houses
Mushroom houses are known by many names. Almost as many as mushrooms themselves. Whichever name you call them by, they remain one of the most adorable things as far as art subjects go.
This tutorial is a great way to build on the basic geometry of the previous guide.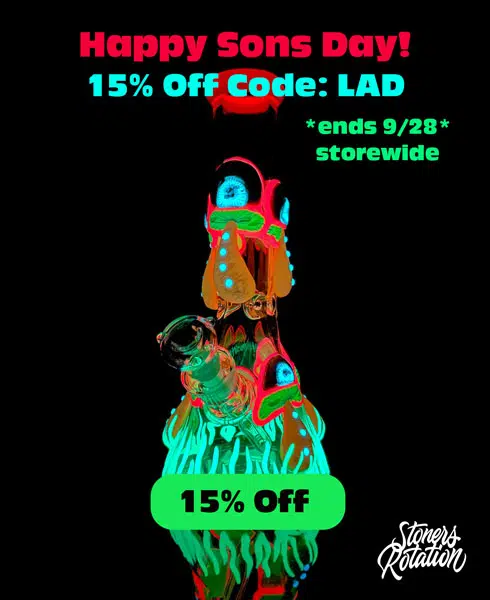 How to Draw a Mushroom House Step-by-Step
Once you've got the basics down, you can also start working with colors and details. The mushroom house lends itself to the coziest of aesthetics. So you're generally going to use warmer colors.
Cottagecore Mushroom House
If you're not too sure how to go about adding details to your mushroom, this guide gives you the basics.
Coloring a Mushroom House Drawing
And if you're unsure of how to start adding colors to your drawing, this tutorial is a fantastic starting point. Not only does it gives you some basic ideas on what colors to use, but it also introduces shading and the basics of using light sources in a drawing.
Vintage Mushroom House Drawing
Mastering the mushroom house isn't the end of the road on this whimsical journey, of course. The next step after learning to draw a mushroom house is to play around with the look and style of your art. This is where you can experiment with your unique aesthetic.
The basic shroom cottage is, of course, adorable. But you can always opt for a look that's different. For instance, this pen drawing of a mushroom house gives the minor details a more vintage look.
Red Mushroom House
Once you find a style that suits you, you can add colors and details back into the mix. This miniature drawing of a red mushroom house uses the vintage design as its base. It also mixes different drawing media, such as pens, markers, and ink.
Building Your Mushroom Colony
Continue to add more details to your drawing by adding more rooms and levels to your basic mushroom house. And once you've got that down, you can expand your drawing to a whole colony of tiny shroom cottages.
Mushroom House Drawing in Different Styles
You can also try your hand at other, more challenging styles after you've got the hang of the less demanding ones. Pointillism, or "dotwork," is definitely not the simplest of drawing styles to master. But it can be extremely therapeutic. And the resulting piece is absolutely gorgeous.
Adding Shading to Your Mushroom House
If you find dotwork a little too advanced, but still want to add depth and dimension to your drawing, you can always try basic shading and linework instead.
This guide takes you through the process of going from your starting outline to a fully fleshed-out mushroom house sketch.
How to Draw a Mushroom Fairy House
Another great way to elevate your drawing sesh is by trying out a variety of media. This fairy mushroom tutorial uses coloring markers to take a basic line drawing of a mushroom and turn it into a magical red mushroom house.
Drawing Mushroom Houses
Once you've gathered all the tidbits of drawing wisdom you need, you can try your hand at more complex mushroom house drawings.
The piece in this tutorial might seem daunting at first, but artist and teacher Lacey Reuter breaks it down really well. Follow along and you'll have crafted a masterpiece in no time.
How to Draw a Mushroom Trippy
Feeling extra adventurous? Then this tutorial is definitely for you. Drawing a mushroom trippy is not too hard at all, and artist Nicola Milan makes it look super easy in this trippy mushroom drawing guide.
This specific piece is a pretty good stepping stone into easy digital art. Having said that, you could just as easily recreate the same look using pencils, pens, pastels, and other drawing media.
Fairytale Mushroom Colony
Digital art opens the doors to so many more styles of drawing. Classic pencil on paper is a timeless aesthetic, of course. And digital tools are a fantastic way to take your traditional skills to new levels.
This mushroom colony is a pretty cool concept of what a modern-day Smurf village might look like.
Smurf's Up
There's no better time to pick up a new hobby than now. And of all the things you could try out, drawing is definitely one of the most fun ones. It can be both freeing and educational. But it can also be a wonderfully trippy experience when you pair it with some quality kush.
Once you learn how to draw a mushroom house, you can branch out to a variety of other things. From trippier toadstools and weed leaves to psychedelic works of art, you can learn to sketch whatever your wildest fantasies can conjure.
Do you have more burning questions around cannabis?
Email us at [email protected] with your questions/topic suggestions and we will get back to you!