Aliens have held our collective fascination for a long time. But it has been a long time since we were treated to a nuanced horror film like Jordan Peele's masterpiece, "Nope." If you find yourself not adequately sated, fret not. Grab your trippiest glowing bong and strap in. Here are some of the best alien invasion movies like Nope to binge until Peele's next work of art.
Photo: Unsplash
Annihilation (2018)
The hallmark of a good alien invasion movie is its ability to blend the blood-curdling scares of classic monster films with the philosophical intrigue of a good psychological thriller. These are spectacles that crawl under your skin and linger for a while.
Annihilation stars Natalie Portman as biologist Lena who enters an expanding alien phenomenon to find answers about what caused her husband's mysterious disappearance.
The film is filled with some truly creepy imagery coupled with visually stunning effects and an overall quietness that is particularly unsettling.
A Quiet Place (2018)
As far as quiet modern horror films go, it doesn't get more silent than A Quiet Place. Set in a world ravaged by aurally-sensitive monsters, the movie follows a family battling for survival. Adapting to their circumstances, they communicate in sign language.
The resulting film is a tense experience that will have you perched at the edge of your seat for the entire 1.5-hour runtime.
Color Out of Space (2019)
From an aural experience to a visual treat, Color Out of Space is an underrated gem in the genre. After a meteorite lands in their yard, the Gardner family finds their minds devolving into a technicolor nightmare. One that just so happens to have an extraterrestrial at its helm.
Arrival (2015)
One of the more common criticisms of modern cinema is its use of color. Or, rather, the lack thereof. Much of what graces our televisions tend to feel bland and grey. Yet, when used right, a muted palette can bolster the telling of a riveting tale.
When a linguistics expert sets about trying to translate the language of seemingly friendly aliens, she finds herself drawn into a deeply profound unraveling of the human condition.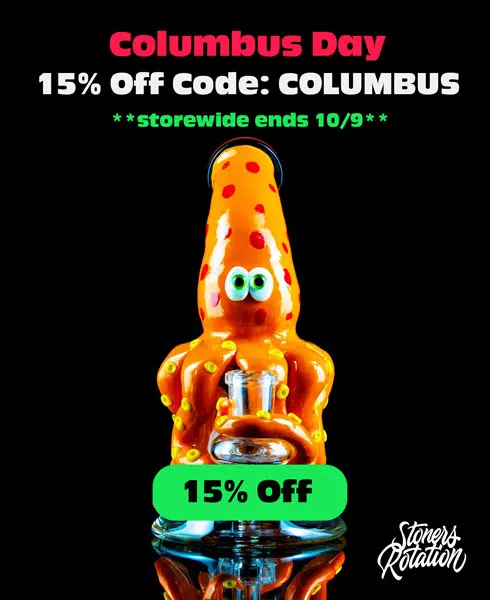 Invasion of the Body Snatchers (1978)
Like the other films on this list, Invasion of the Body Snatchers will get under your skin. Unlike most of them, this one actually involves aliens literally getting under people's skin.
The movie follows its lead cast as they gradually uncover an alien plot. One that sees them replicate people one by one, a perfect copy of the original minus all human emotion. The horrifying realization is only compounded when the team realizes the originals won't make it very long. And now, they're in a race against time to stop the invasion, all while battling their own replicas.
Signs (2002)
M. Night Shyamalan has certainly had an interesting career with ups and downs. But among his work, Signs remains a crowning jewel.
When a man migrates his family to a farmhouse, he expects a quiet life. Yet, bit by bit, his world unravels as an impending alien invasion threatens the town.
The Vast of the Night (2019)
Shyamalan's mastery of suspenseful build-up with a gratifying payoff was certainly genre-defining. And whether consciously or not, it is pretty evident that the style has influenced filmmakers that followed. Rather than flat out copying the style, however, director Andrew Patterson demonstrates how a visionary breathes new life into a classic trope.
Set in New Mexico in the 1950s, The Vast of the Night draws inspiration from the Kekcksburg UFO incident as well as the Foss Lake disappearances. It follows a switchboard operator and a radio jockey who chance upon an apparent extraterrestrial audio frequency. As they attempt to uncover its source and unravel the mystery around it, their increasing panic is palpable.
Yet, the movie never falls into the pitfalls of the genre in modern times. Instead, it delivers a seminal work that is understated, unsettling, and gripping.
The Day the Earth Stood Still (1951)
A common trope even in the best alien invasion movies like Nope is the assumption that humanity would miraculously unite in the face of an extraterrestrial threat. If our recent troubles have taught us anything, it's that this couldn't be further from the truth.
While alien movies grapple with this notion in different ways, The Day the Earth Stood Still dives headfirst into it and rips the trope apart.
When humanoid alien Klaatu and an all-powerful robot Gort emerge from a flying saucer, they are immediately met with violence. The alien soon offers humanity the gift of knowledge and peace in exchange for their cooperation and submission. And the world, as the title implies, comes to a standstill.
Village of the Damned (1960)
A simple look at stills from this film is enough to send a chill down your spine. And if that isn't the best teaser for a horror film, what is?
Village of the Damned is set in a British village called Midwich where the entire town and anyone who enters falls asleep for four hours. Two months later, all women and girls of childbearing age find themselves pregnant, eventually giving birth on the same day. The occurrence leaves them baffled, of course. But it is the soulless husk of telepathic monstrosities they birth that truly horrifies them.
They Live (1988)
A wanderer discovers a pair of sunglasses that unveil the world. Unfortunately, behind the veil are skull-faced aliens who appear to control the dissemination of information. Armed with this knowledge, he must fight to save humanity from the clutches of false advertising.
A zany take on consumerism, commercialism, and capitalism, They Live is a one-of-a-kind experience.
Us (2019)
Writer-director Jordan Peele has proven himself to be a force to reckon with. And it's hardly surprising that audiences are celebrating the return of blood-churning horror thanks to hits like Get Out (2017) and, of course, Nope (2022).
What makes Peele's work a class apart, however, is not just his artistic genius and vision. It's his ability to layer his work with humor and social commentary without ever needing to beat his audience over the head with a series of tell-don't-show monologues.
When a family finds themselves being terrorized by apparent doppelgängers, they're thrust into a hair-raising race to survive. While this story is what stands on the surface, however, Us is a portrait of America. Its history, its sociopolitical inequities, and its propensity for engaging in doublethink. And while it isn't outright an alien invasion movie, it does use all of the storytelling tools of a classic extraterrestrial horror film. And in doing so, encourages us to confront the alien within.
Calling Occupants of Interplanetary Craft
One of the grandest encounters a stoner can have is a mind-altering trip that blows the lid off of one's conscious experience. Feeling like you're floating and open to the secrets of the universe in newfound ways is an intrinsic part of the experience of getting lifted.
The only thing that comes close is indulging in a few of the best alien invasion movies like Nope beyond stoned.
Do you have more burning questions around cannabis?
Email us at [email protected] with your questions/topic suggestions and we will get back to you!