Terp pearls and terp slurpers have changed how we dab, there's no doubt about it. As many dabbers already know, dabbing on a surface that's too hot can destroy terpenes and ruin the flavor of dabs. High temp dabs are also bad for your health and may even cause cancer. Dab pearls let you dab at lower temperatures by increasing the surface area to vaporize on. To illustrate, as air enters the spinner carb cap, it spins your terp pearls inside the banger. Without terp pearls, your banger might cool down before you're able to vaporize the dab completely. You get more out of every dab when you use them because they retain the heat while dispersing the oil so you vaporize more efficiently. This keeps your dabs from cooling off and having to reheat them at higher temps. If you want to instantly step up your dabbing game, this list of the best heady terp pearls will do just that. But first, let's cover the basics.
Photo: Etsy
What are Terp Pearls?
Also called dab pearls, these small marbles generally range from 4-8mm in size and are made of borosilicate glass, quartz, ruby and other gemstones. As described, they are used inside a standard flat top banger in conjunction with a spinner cab to vaporize your dabs better. While they are generally spherical in shape, we've seen terp pearls shaped like pills, diamonds, bees, mushrooms, you name it.
Honey Bees Terp Beads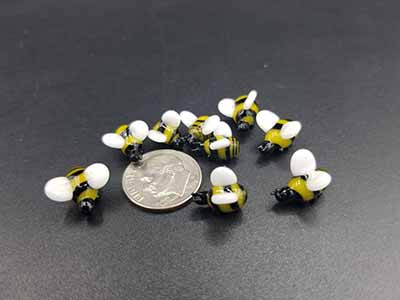 Watch these cute borosilicate glass terp honey bees buzz around your banger. Roughly 9mm x 12mm in size, their semi-spherical shape and rounded wings gives them unexpected agitation effects that will leave you happily buzzing!
Amanita Mushroom Terp Beads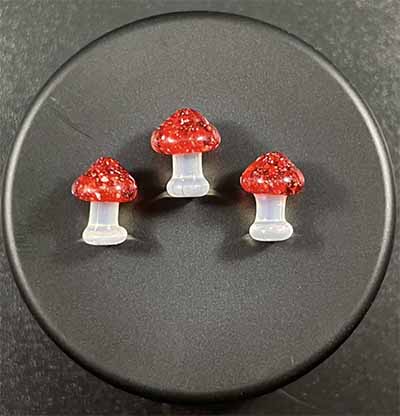 These heady terp pearls are beautifully crafted from glass. The mushroom caps have a glitter effect that makes them all the more magical as they spin around your banger. The set of three terp beads even come in a low pro glass jar, making it the perfect gift for birthdays or around the holidays.
Pizza Custom Terp Beads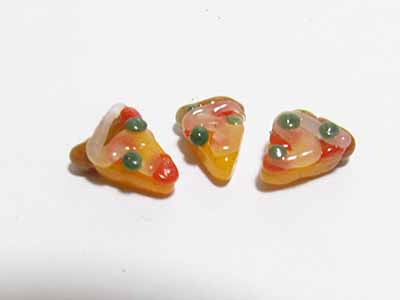 These custom terp pearls are sure to get a few laughs. While not all that realistic, these mini pizza terp pearls are super cute and will be sure to spark your appetite for deliciously flavorful dabs. Made from high quality borosilicate glass and measuring 7mm in length, they'll make ordering a deluxe pepperoni pizza, an inevitable reality.
Classic Ruby Terp Pearls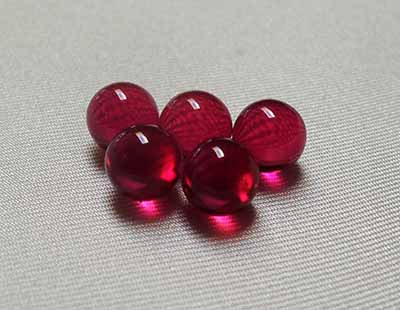 Ruby is where it all began. While you can opt for many materials the superior quality of ruby compared to quartz for retaining heat makes them a clear winner. They have a Mohs hardness scale of 9 meaning that they are extremely stable and can withstand extremely high temperatures. The great thing is you can purchase these sapphire terp pearls in nearly every size from 1mm-10mm, 12mm and 16mm in case you're looking for a matching ruby terp slurper marble.
Sapphire Terp Pearls
Also made from sapphire and available in a range of sizes from 1mm-6mm, the photos do not do these heady terp pearls justice. The transparent nature of these sapphire terp pearls makes them refract light in beautiful ways.
4mm SiC Terp Pearls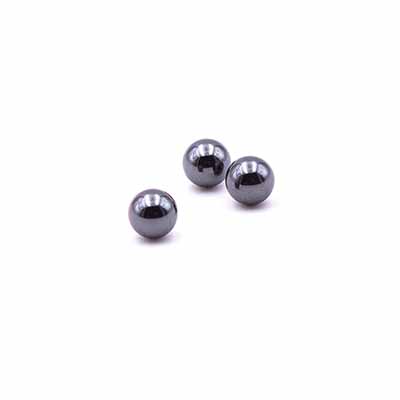 SiC, standing or Silicone Carbide is a chemically inert, thermally superior and shock resistant material. These 4mm terp pearls fit perfectly in the Puffco Peak and they look amazing too.
4mm Ruby Banger Beads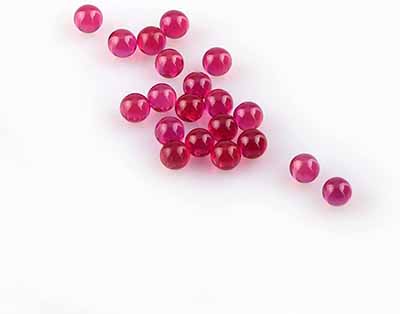 As mentioned, if you're looking for heady terp pearls, ruby is one of the best materials available. Their excellent heat resistance means they won't crack or explode at extremely high temperatures, as can happen with quartz. The gemstone turns a charcoal black when heated up, then returns to a stunning ruby red as it cools off. As with the SiC beads, these are the ideal size for the Puffco but work great in most bangers. They come in a set of 10.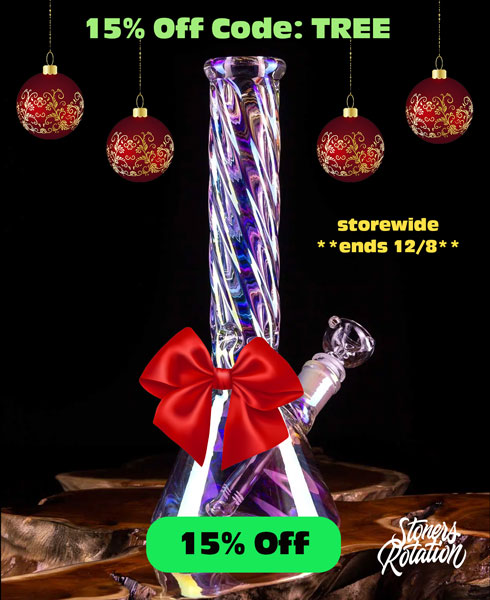 5mm Opal Terp Pearls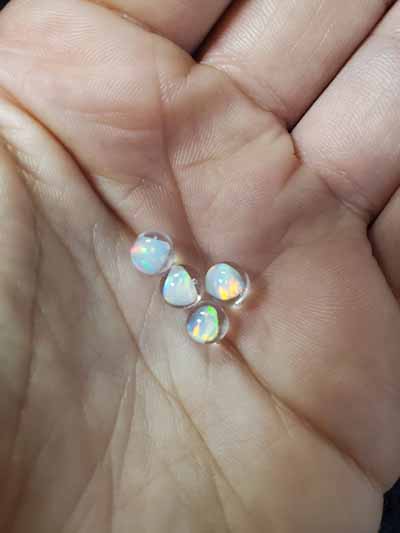 These opal terp pearls encased in high grade borosilicate would make a stunning addition to any dabbers collection. Since opal is the birthstone of October babies, the banger beads make a thoughtful birthday gift as well. These custom terp pearls are handmade by a San Francisco Bay based artist.
5mm Iridescent White Terp Pearls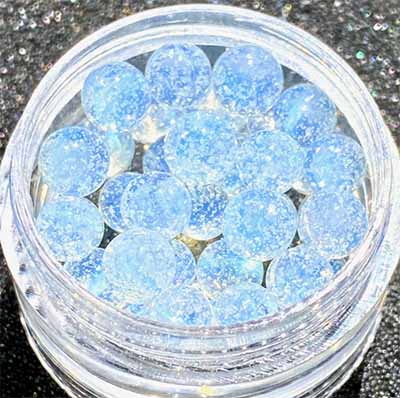 These heady terp pearls are also handmade in California. They have an irescent white glimmer that looks stunning when they spin around your banger.
5mm Rainbow Terp Balls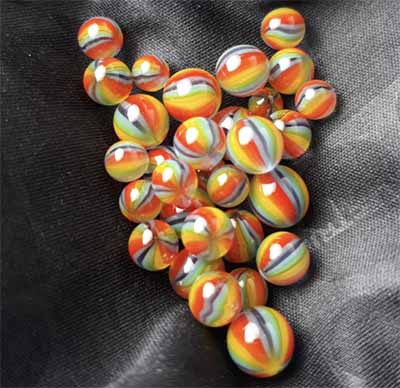 These handmade rainbow banger beads spin amazing and the glass holds heat really well without breaking or cracking.
6mm Space Terp Balls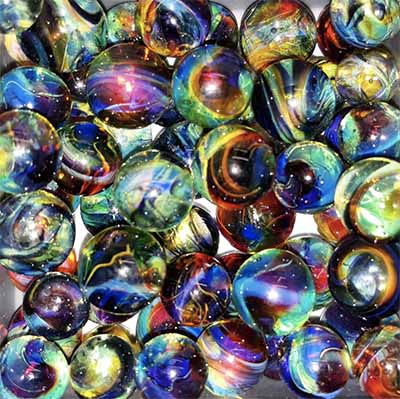 Measuring roughly 6mm-8mm these heady terp pearls will take you to another galaxy. Enjoy watching these little glass planets form a mini universe as they spin around your banger.
6mm UV Reactive Pink Banger Balls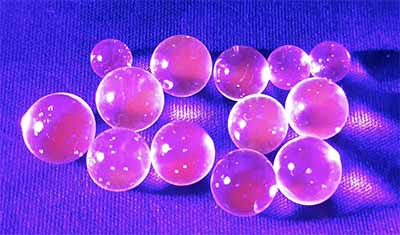 UV activated terp balls are becoming hot and there's no question why. The electrifying pink color of these terp beads makes them all the more mesmerizing to watch as they glow.
6mm UV Reactive Quartz Terp Pearls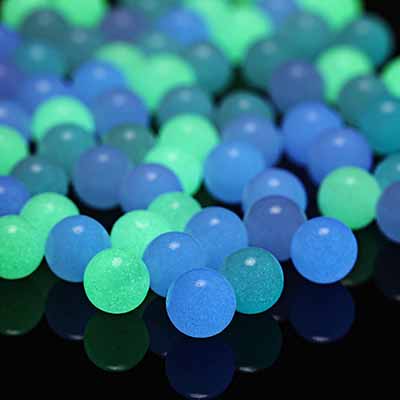 Also UV reactive, these luminous quartz terp pearls are high quality yet cheap if you're buying on a budget. While they are very effective at retaining heat, it's worth noting that people say they tend to lose their glow over time and may actually be made of glass, not quartz. You'll just have to find out for yourself. Also, if you want to get a good laugh read the top critical review on Amazon –– of course they don't have holes in them, because they're for taking fat dabs!
7mm UV Reactive Yellow Terp Balls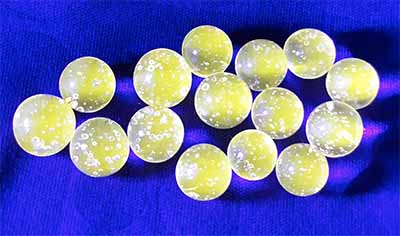 If you're looking for a sunny yellow that compliments the color of your dabs, these banger balls will make a gorgeous addition to your setup. It's a really unique electric yellow color that under UV light will bring you to new highs.
7mm Pink Slyme Terp Pearls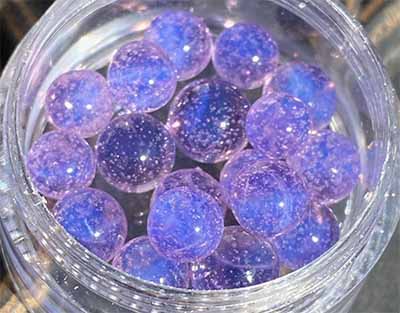 These absolutely gorgeous pink slyme terp beads actually have more of a royal purple hue to them. They are handmade in California and measure roughly 7mm. Although they're made of glass, these heady terp pearls retain heat really well.
Are Terp Pearls Worth It?
Terp pearls at first glance might seem like another play from headshops trying to sell you shiny gemstones. And while they do look cool when they spin inside your banger, the benefits are very real. The most important reason behind using terp pearls is that they allow you to dab at lower temps. Dabbing at lower temperatures is better for your health and improves the overall dabbing experience by preserving terpenes so you unlock the full flavor profile of your dabs. Once you've tried it, you'll realize that this is how you should have been dabbing all along.
Even with terp pearls, after a while dabbing, the resin can accumulate. Since there's nothing better than hitting from a sparkling clean dab rig, you can follow these simple steps to get it in tip top shape.