Claymation, a portmanteau for 'clay + animation', is one of the most artistically demanding styles of filmmaking. The technique uses stop-motion and delicate altering and remodeling of the clay set and characters. The diligence and love that goes into it never fails to show, with the end result being charming, entertaining and heartwarming. In this article, we'll take you through the best claymation movies ever made.
Photo: Flickr (modified)
Top 10 Claymation Movies
The Boxtrolls (2014)
The Boxtrolls marked the first feature directorial debut of animators Graham Annable and Anthony Stacchi, and is notably one of the best claymation movies not created by Aardman Studios (the studio behind Chicken Run, Shaun the Sheep etc.).
The story follows a human boy, Eggs, who grows up among rubbish-collecting trolls called the "Boxtrolls". When pest control show up, Eggs must do all he can do save his adopted parents.
The film is a wonderful adventure and features the voices of Ben Kingsley, Richard Ayoade, Simon Pegg and Nick Frost among other big names.
ParaNorman (2012)
ParaNorman comes from the same studio as The Boxtrolls and is the project of writer and director Chris Butler, who also worked in the art department for Coraline (2009).
The plot follows a young boy named Norman who is able to see and communicate with dead. This unusual ability causes him to be ostracised by the members of his town and his own family. However, this very New England town has a curse, which only the necromancer Norman is able to lift.
ParaNorman is a little different to other stop-motion films in that it combines claymation with 3D printed face. It was also revolutionary for its inclusion of an openly gay character in a kids animation.
Chicken Run (2000)
Imprisoned and awaiting their slaughter, hens at the chicken farm see their chances of escape drastically improve when Rocky the "flying" rooster appears in their coop. Led by Ginger, the boldest of the hens, and the stylish Rocky, the team plan their great escape from the farm.
Chicken Run is a firm family favourite and widely considered one of the best claymation movies ever made. To date it is still the highest grossing stop-motion movie of all time.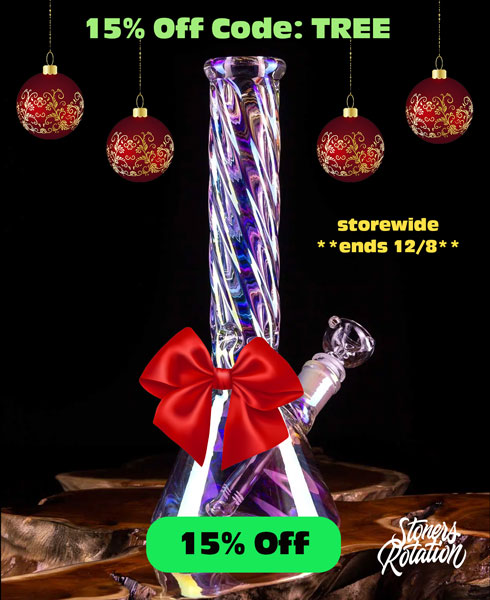 The Adventures Of Mark Twain (1985)
The Adventures of Mark Twain (known as Comet Quest in the UK) is a spectacular claymation fantasy film directed by Will Vinton, based on many of Mark Twain's works.
The premise of the film is genius: Twain's most famous characters, Tom Sawyer, Huck Finn and Becky Thatcher sneak onto an airship piloted by Mark Twain himself who is intent on reaching Halley's Comet by air.
The idea was inspired by following quote from the author:
"I came in with Halley's Comet in 1835. It is coming again next year (1910), and I expect to go out with it. It will be the greatest disappointment of my life if I don't go out with Halley's Comet. The Almighty has said, no doubt: 'Now here are these two unaccountable freaks; they came in together, they must go out together.'"
A Close Shave (1995)
This brilliant short from the team at Aardman studios features Wallace and Gromit caught up in their usual hijinks.
While washing windows, Wallace falls in love with a local wool shop owner called Wendolene. While he pursues her, Gromit is falsely accused of killing sheep and is imprisoned. With the help of the sheep flock (one of whom is the famous Sean the Sheep who gets his own spin-off), Wallace and Wendolene set about freeing the incarcerated Gromit.
Wallace And Gromit In The Curse Of The Were-Rabbit (2005)
In this absolute classic of stop-motion cinema, Wallace and his ever faithful dog, Gromit, are tasked with unveiling the vegetable garden saboteur.
Unanimously applauded, this Aardman Studios production is possibly the best claymation movie ever made. Indeed, the directors Steve Box and Nick Park took home the Oscar Best Animated Feature Film of the Year in 2006.
The Nightmare Before Christmas (1993)
A halloween staple for decades now, The Nightmare Before Christmas has captured the hearts and imagination of countless viewers
The plot follows Jack Skellington, monarch of Halloween Town, who upon discovering neighbouring Christmas Town, attempts to bring some of the Christmas spirit home.
Directed by henry Selick but based on the characterisation and story ideas of Tim Burton, this beautiful stop-motion classic is a must-see for fans of claymation.
Vincent (1982)
Inspired by the poems of Edgar Allen Poe, Vincent is a dark and mesmerising animation which marked of Tim Burton's first ever mainstream projects.
The film Centres around a young Vincent Malloy who, aspiring to be the embodiment of Vincent Price, finds himself more and more consumed by macabre reverie — much to his mother's chagrin.
If you're a fan of the gothic expressionist style of Tim Burton, be sure to watch Vincent to discover where it all began.
Harvie Krumpet (2003)
A lesser well known and more eccentric claymation short comes in the form of Harvie Krumpet by Adam Elliot. This Australian production depicts the rather glum life of Harvie, a Polish-born Australian émigré who works menial jobs and keeps a journal of "fakts" around his neck. Following a string of bad luck, Harvie winds up having a magnetic steel plate attached to his skull.
The short performed exceedingly well on the festival circuit, and today is considered on of the best claymation movies ever made. If you're looking for something a little off-centre, then this one's for you.
A Matter of Loaf and Death (2008)
Another glimpse into the wacky world of Wallace and Gromit, and this time we're in a murder mystery — or a "who donut"? The pair are running a bakery, but when 12 other local bakers are murdered, they must act fast to find the culprit to avoid meeting the same sticky bun end.
Bonus Picks
Frankenweenie (2012)
Corpse Bride (2005)
The Pirates! In An Adventure With Scientists (2012)
Shaun The Sheep Movie (2015)
The Wrong Trousers (1993)
Coraline (2009)
World of Animation
If you love claymation and want to check more movies made in the stop-motion aesthetic, make sure you check out our list of the Best Stop-Motion Animation Movies.