Stop motion animation is a highly skilled style of filmmaking, which requires immense attention to detail. The method was created during the 1800s and The Humpty Dumpty Circus is widely credited as being the first fully stop-motion animation film. Movies made using this technique usually leave a lasting impact on audiences and critics. If you're a fan of this animation style, read on to discover some of the best stop motion movies.
Photo: Unsplash
Top 10 Best Stop-Motion Films Ranked
10. Fantastic Planet (1973)
Fantastic Planet is a wondrous and unique French-Czechoslovakian which won the Cannes Jury's award in 1974. Like all great illustrated books, the stop-motion in this movie is charming and exquisitely drawn. The aesthetic of the movie is something like a mix of Dali-esque landscapes, and botanical sketches, depicted with a psychedelic rock soundtrack.
Fantastic Planet is the perfect stop motion animation for stoners due to its spectacular visuals and the various deep allegorical messages presented in the film.
9. Tim Burton's Corpse Bride (2005)
We're all familiar with Tim Burton's macabre but comical style, and this is best exhibited in his stop motion animation movies. Corpse Bride is a wildly imaginative and charming gothic film, perfect for Halloween.
8. The Tale of the Fox (Le Roman de Renard) (1930)
This French classic from 1930 is often credited as being one of the first completely animated feature films, coming out nearly a year before Walt Disney's Snow White and the Seven Dwarfs. What made this film so special however, was that it was entirely staged using puppets and stop motion.
The Tale of the Fox is widely considered one of the best stop motion movies, so if you're a real fan of the genre and want to get a little nerdy, this one is definitely a must-see.
7. James and the Giant Peach (1996)
Before he directed A Nightmare Before Christmas, Henry Selick brought us the masterpiece that is James and the Giant Peach, a stunning stop-motion animation adaptation of the classic children's novel by Roald Dahl. Interestingly, Dahl refused on several occasions to have his book made into a film, but Disney was able to get the right from his widow following the author's death.
The film is a classic family movie of the 90s, combining stop-motion and live-action to create something visually unique and an adventure to behold.
6. Mary and Max (2009)
This Australian stop motion movie is based on a touching real life story: a young girl in the suburbs of Melbourne begins a pen pal exchange with a man with Asperger's Syndrome in New York. Through their friendship, the pair find light in their difficult lives and relief from their solitude.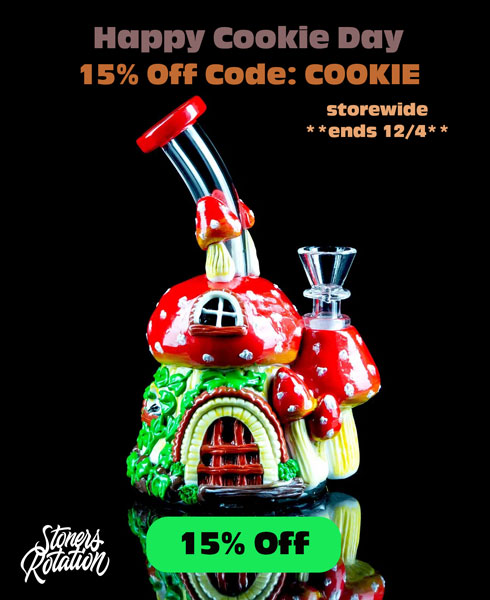 In a genre which is mostly tailored to children, this is a mature tale of loneliness and the importance of human connection. The film has also been praised for it's sensitive and accurate portrayal of Asperger's syndrome.
5. Consuming Spirits (2012)
Consuming Spirits certainly isn't your family fun movie, with cute, quirky characters. The team made sure to pay extra attention to make the characters as ugly and nuanced as possible, and the plot is a grim — albeit very compelling — story of bitterness and betrayal.
The storylines follows three individuals living in a rust belt town names Magguson. They each work for the local newspaper, The Daily Suggester. At first, it seems the three protagonists are colleagues, without any close relationship. However, as the story unfolds, we discover that they have a dark and intertwined past.
4. Fantastic Mr Fox (2009)
2009 was a big year for animation, with major release like The Princess and the Frog, Cloudy with a Chance of Meatballs and Ice Age: Dawn of the Dinosaurs. Wes Anderson's Fantastic Mr Fox, however, was the cream of the crop, offering something fresh and unique in amongst the crowd-pleasers.
The film was Anderson's first feature length animation, and received two Oscar nominations. Based on Roald Dahl's classic children's novel, the stop motion movie retained the quirkiness and charm of the book's original characters, with extra whimsical visuals and an all-star voice cast.
3. Alice (Neco z Alenky) (1988)
There are numerous adaptations of Lewis Carroll's Alice in Wonderland, but none of them are quite like Jan Svankmajer's Czech New Wave stop motion creation. In this surreal world, the classic children's book characters are transformed into stuffed animals and puppets, for a somewhat unsettling watch. If you like your animations on the weirder side, then this is likely one of the best stop-motion movies for you.
2. Wallace & Gromit: The Curse of the Were-Rabbit (2005)
Wallace and Gromit are two of the most beloved clay-motion characters, and audiences couldn't get enough of their move to the big screen. In this hilarious parody of creature features, the whimsical titular characters are tasked with finding the beast sabotaging the neighbourhood's vegetable gardens.
Truly a landmark film for stop-motion animation, The Curse of the Were-Rabbit went on to win the Oscar for Best Animated Feature Film of the Year, not to mention numerous BAFTAs. If you're looking for a top stop-motion movie to watch, you really can't go wrong with this classic.
1. Anomalisa (2015)
Charlie Kaufman is notorious for his melancholy and meaningful films, Being John Malkovich (1999) and Eternal Sunshine of the Spotless Mind (2004) being perfect examples. In Anomalisa, his first full length animation film, we're again treated to his unique look on the world.
The film follows Michael Stone, a British man living in the States, tired of his monotonous life and suffering from acute loneliness. When he meets an extraordinary stranger, however, his outlook on life begins to change.
A beautiful adult animation film, this stop-motion masterpiece makes for a moving and exquisite watch.
Bonus Picks:
Isle of Dogs (2018)
My Life as a Zucchini (Ma Vie de Courgette) (2017)
The Nightmare Before Christmas (1993)
A Shaun the Sheep Movie: Farmageddon (2020)
Coraline (2009)
The World of Animation
Stop-motion movies are always a delight to watch, and you're certainly not short of great options with the titles above. If you're a big fan of animation, be sure to check out https://stonersrotation.com/news/best-anime-on-netflix while you're here.