Kamala Harris' stance on marijuana has evolved significantly since 2010 when she coathored a voter guide argument against cannabis legalization. Since 2019, she's been the chief sponsor to deschedule marijuana at the federal level through the MORE Act.
What is the MORE act?
The Marijuana Opportunity, Reinvestment and Expungement (MORE) Act is bipartisan legislation that would pave the way towards legalization of marijuana at the federal level. Jerrold Nadler, the Judiciary Committee Chairman, introduced the MORE Act last November aimed at decriminalizing marijuana federally. MORE would reevaluate wrongful convictions rooted in the overwhelmingly racist War on Drugs. "While states have led the way in reform, our federal laws have not kept pace with the obvious need for change. With the passage of the MORE Act today, the Judiciary Committee has taken long overdue steps to address the devastating injustices caused by the War on Drugs and to finally decriminalize marijuana at the federal level," said Nadler.
What will the MORE act do?
The full press release on the MORE Act is available on https://judiciary.house.gov/.
Decriminalize marijuana at federal level
Expunge prior convictions
5% sales tax on marijuana products
Creation of a three-part Opportunity Trust Fund

The Community Reinvestment Grant provides re-entry services
The Cannabis Opportunity Grant provides loans to the economically disadvantaged for the creation of marijuana small businesses
The Equitable Licensing Grant reduces barriers to employment for people previously convicted on marijuana offenses

Funding for cannabis small businesses
Prohibits the denial of housing to individuals in possession of marijuana or prior related conviction
Immigrants will not face repercussions for possession of marijuana or related offenses
What is Kamala Harris' stance on marijuana?
Although Harris has shown continued support for the MORE Act since its introduction in 2019, there has been significant attention on where Harris really stands on marijuana, with mixed reports.
The Rolling Stone said, "Harris does not have a history of supporting marijuana legalization" while the Boston Globe and Marijuana Moment among other news outlets covered her evolving advocacy for marijuana legislative reform.
Why are there differing accounts of Harris' stance?
Harris' stance on marijuana has evolved since 2010 when she co-authored an argument against marijuana legalization in California. Since then, she's come full circle promoting the MORE ACT in November 2019. Harris said, "As more states legalize marijuana, millions of Americans with marijuana-related convictions continue to face overwhelming barriers to jobs, education, and housing." With the MORE Act, black Americans disproportionately affected by marijuana convictions would finally get justice and offenses expunged from their records.
Although openly supporting marijuana reform, Harris has taken a beating across Twitter for the previous 1,900 marijuana convictions in San Francisco during her time as District Attorney General. Former San Francisco assemblyman Tom Ammiano among other politicians have raised doubts about her sincerity on mariuana legalization. "Like a lot of candidates for a lot of offices, she's come to Jesus on the issue. But it does leave a bad taste in your mouth about how sincere or how authentic she is," said Ammiano. Others like Niki Solis, the attorney that formerly ran the misdemeanor division of the San Francisco Public Defender's office during Harris' tenure, has called her one of the most progressive prosecutors on marijuana related offenses. With varying accounts, people only wonder what she will do if she and Joe Biden win the 2020 election.
What is Joe Biden's stance on marijuana?
Democratic presidential nominee Joe Biden initially said he does not support marijuana legalization which is surprising since democrats, independents and the majority of republicans are in favor of legalization. In a town hall event in Las Vegas November 2019 Biden said, "It's a debate, and I want a lot more before I legalize it nationally. I want to make sure we know a lot more about the science behind it." What's Biden's hesitation? Campaign aides suggest that Biden wants more conclusive evidence that marijuana use won't cause health problems or lead to addiction. He may need additional reassurance since his father fought alcoholism and his son drug addiction. However, the same day his team posted a tweet in support of descheduling marijuana federally.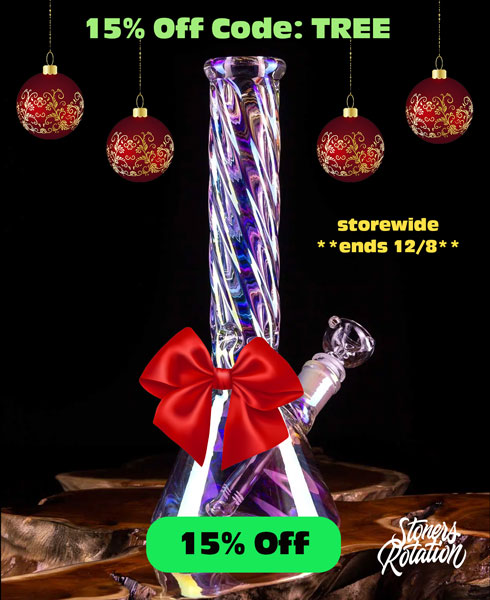 Will marijuana legalization become a reality in 2021?
Given the mixed reporting and his family history with addiction it's hard to know how Biden would handle marijuana legalization. Since Harris is the chief sponsor of MORE, we're all curious to what will happen if we have a new president sworn into office. Will she flip him? MORE is considered one of most comprehensive cannabis reform bills that Congress has seen so if there's a presidential transition and Joe Biden inhales, 2021 could be momentous for marijuana reform.