What is CBD?
There has been a surge in popularity of CBD over the last couple of years. It's been advertised as a cure-all but what is CBD good for?
Jump to our visual story on "What is CBD" for a snapshot in under a minute.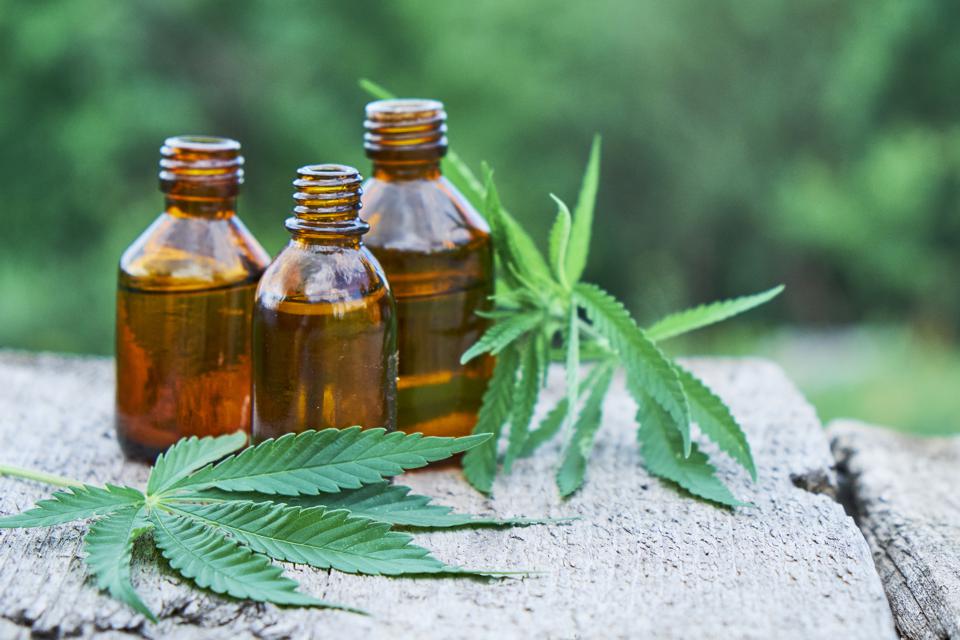 CBD stands for cannabidiol and it is a chemical derived directly from the Cannabis sativa plant. According to the World Health Organization (WHO), Cannabidiol is a 21-carbon terpenophenolic compound developed after decarboxylation from a cannabidiolic acid precursor. The compound is naturally occurring and can also be synthesized in the lab. 
How to use CBD Oil
Cannabidiol may be administered through CBD gummies, creams and even oils. Cannabis researcher, Arno Hazekamp explains that CBD oil is a "concentrated solvent extract made from cannabis flowers or leaves that is dissolved in an edible oil such as sunflower, hemp, or olive oil". It has quickly become one of the most popular way of using CBD. 
According to an article published by Forbes, there are six ways CBD can be taken:
Sublingual (under the tongue)
Inhalation
Oral 
Topical
Transdermal (absorbed through the skin)
Suppositories
What Does CBD Do?
According to Medline Plus, a service of the National Library of Medicine, CBD seems to affect the brain but in some ways, it is unclear how it does that. Medline Plus posits that CBD "prevent[s] the breakdown of a chemical in the brain that affects pain, mood, and mental function". 
There have been many claims about what CBD oil can do. CBD oil products are marketed to treat a variety of various conditions like cancer and anxiety. It may even help with lifestyle diseases such as diabetes. Are these claims true? What does CBD do to you?
According to the World Health Organization (WHO), Cannabidiol is an effective in the treatment of epilepsy. An article published by Harvard also backs up this finding. The article posits that Cannabidiol has the most compelling evidence for effective treatment of certain childhood epilepsy syndromes. This includes Dravet syndrome and Lennox-Gastaut syndrome (LGS). Conditions like LGS are typically not responsive to anti-seizure medication but patients have seen great improvement with Cannabidiol. The article also says, " CBD was able to reduce the number of seizures, and in some cases, it was able to stop them altogether"
The FDA has even approved Epidiolex, which contains Cannabidiol, to treat the conditions previously described. 
Hazekamp made the point that we don't know what the long term effects would be like on the brains of the children using it.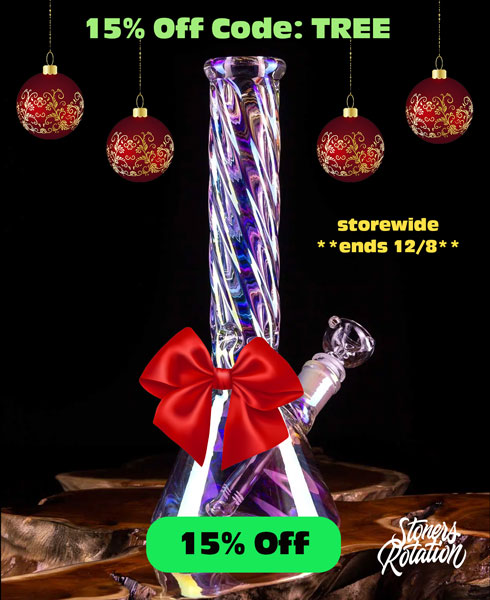 CBD and Pain 
Dr. Danesh is a medical doctor and director of integrative pain management for the Mount Sinai Hospital in New York City. He believes that CBD can be effective in pain management for certain types of ailments. Dr. Danesh cited in a Health.com article said, "Depending on what type of pain you have, you might be able to do just CBD, but sometimes you need CBD and THC.". He went on to say that effective dosages may differ based on the individual. 
It's worth mentioning that Dr. Danesh still maintains that it's hard to know the true benefits due to lack of research. 
The Harvard article previously mentioned shows there are promising results with CBD and pain. The article mentioned a study that showed the mechanism by which" Cannabidiol inhibits inflammatory and neuropathic pain. It went on to say that, "more study in humans is needed in this area to substantiate the claims of CBD proponents about pain control".
Not everyone agrees though. Jordan Tishler, M.D. is a cannabis specialist, Harvard-trained physician and the founder of InhaleMD. He was cited in a Shape.com article saying that CBD wasn't a pain reliever. 
More Research is Needed
According to MedlinePlus, there is not enough evidence to measure the effectiveness of CBD of several diseases and conditions. The following diseases have not shown Cannabidiol to be helpful based on early research: 
Bipolar disorder
Crohn disease
Diabetes. 
Huntington disease
According to Medline Plus, The following conditions are examples of diseases that had positive results in early research but still needs additional research:
Dystonia – This condition causes involuntary muscle contractions. It may improve by 20%-50% in people who take Cannabidiol on a daily basis for 6 weeks. 
Fragile- X syndrome – Applying cannabidiol gel might reduce anxiety and improve behavior in people who suffer from the condition. 
Graft-versus-host disease or GVHD – Taking Cannabidiol every day for a week before a bone marrow transplant as well as up to 30 days after may prolong the time it takes for someone to develop the GVHD. 
Insomnia – 160 mg of cannabidiol (minimum) before bed may improve sleep time in people with insomnia but not to fall asleep. Meanwhile, the Harvard article says that CBD may actually help insomniacs fall asleep. 
Multiple sclerosis (MS) – Cannabidiol sprayed under the tongue could make an improvement with pain as well as muscle tightness. On the other hand, CBD doesn't seem to help with muscle spasms, tiredness or bladder control. It also doesn't seem to improve the ability to move around or well-being of patients with MS. 
Social Anxiety Disorder – 300mg of Cannabidiol every day didn't reduce anxiety during public speaking. However, it may reduce anxiety in people who don't have social anxiety disorder. It could also be beneficial for people with general social anxiety. In addition to that, a dosage of 400-600mg could improve anxiety surrounding public speaking or medical imaging system. 
Is it Safe?
According to the WHO "CBD exhibits no effects indicative of any abuse or dependence potential… To date, there is no evidence of public health-related problems associated with the use of pure CBD."
However, Cannabidiol, like pretty much everything else has side effects. 
According to Harvard, Cannabidiol does have side effects such as "nausea, fatigue and irritability" as well as increasing coumadin in your blood. CBD may also affect other medication you've taken using the same mechanism as grapefruit. 
Medline Plus also says, "Some reported side effects of cannabidiol include dry mouth, low blood pressure, lightheadedness, and drowsiness. Signs of liver injury have also been reported in some patients, but this is less common."
Health.com warns that since there is uncertainty surrounding how someone will react to a supplement. The first time should be done under supervision.
The bottom line is, according to Dr. Danesh, "I think CBD is a safe thing to try,"
Does CBD get you high?
No. The reason why Cannabidiol won't make you feel high is because it's not psychoactive. Delta-9-tetrahydrocannabinol, otherwise known as THC, is the component of the marijuana plant that makes people feel euphoric or high. While some Cannabidiol products may contain THC, it is usually in small amounts of 0.3% or less. According to Hazekamp, "with CBD oil, there is no risk of intoxication (getting high), so much larger doses can be consumed than would be possible for THC-rich products."
How does CBD Make you Feel?
Dr. Chin is an osteopathic physician and a medical cannabis expert cited on Health.com. She said, "you won't feel sedated or altered in any way". The article does say that about 5% of people will feel altered. What does CBD feel like for those people? Dr. Chin clarifies with, "usually they're the same people who have side effects from Advil or Tylenol".
Due to the FDA lack of regulation, each product's potency may differ to what is displayed on the label. That's why for the sake of quality assurance, you purchase third-party-tested Cannabidiol. 
Does CBD show up on a drug test?
It depends on the product that you used. For example, according to Forbes, full-spectrum products, which are the most popular, use the whole plant and could have trace amounts of THC. The article suggests looking for broad-spectrum products which should have gone through additional processing to remove the THC. 
According to Dr. Chin, if you're purchasing third-party-tested-CBD, it shouldn't show up on the drug test. However, she did mention that since athletes undergo very sensitive drug tests it's not impossible for trace amounts of THC to show up. If you're wondering, how long does CBD stay in your system, find out in Does CBD Show up on a Blood Test.
Conclusion
In conclusion, Cannabidiol is a chemical naturally occurring in the Cannabis sativa plant. It is generally safe to try and has shown promise of possibly being effective in the treatment of several conditions. However, it's not accepted as the cure-all supplement in the medical community due to lack of research.