When you're high, you want the perfect film to complement the mood. Fortunately, Hulu has an array of classic stoner movies and some new releases which fit the bill down to a tee. Below is a compilation of the top stoner movies available on Hulu so pack a bowl and enjoy.
Photo: Flickr/Unsplash (mashup)
Funny Stoner Movies on Hulu
The Hot Chick (2002)
This film is a mash-up of 2004's Mean Girls (with actual Regina George), White Chicks (2004) and Freaky Friday (2003)— and it's just as amazing as you might imagine.
Archetype of the Era
Featuring the body swap comedy trope (which is never not funny), well-timed slapstick, and a narrated trailer, it's just about as early 2000s as you can get. In other words, it's perfect for stoners who love nostalgia.
Palm Springs (2020)
A Hulu original, this movie takes you on a comedic voyage into the surreal and the absurd where you find yourself questioning the meaning and/or meaninglessness of life. If you're a fan of either The Good Place or Russian Doll, then there's a good chance you'll enjoy this.
Heathers (1988)
As teen comedies go, this is concrete gold. It's as surreal as it is witty, and features Winona Ryder in her sharp-tongued prime.
Eighties Teenage Angst
This film explores everything about teenage angst, from morbid ennui to nonchalant psychosis. It brought us such lines as: "Fuck me gently with a chainsaw, do I look like Mother Theresa!?" and "well I guess I picked the wrong time to be a human being!".
It essentially sums up the 80s and adolescence in just 1 hour and 43 minutes.
Plus the film is pretty feminist — and not just because of the oversized blazers.
Superbad (2007)
The most classic high school movie of all time starring the perpetually adolescent Michael Cera and the behemoth of comedy Jonah Hill.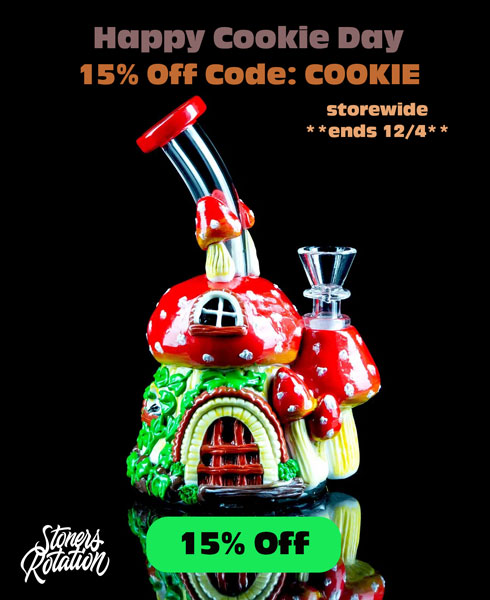 The Bonds of Teenage Friendship
While this quintessential stoner movie on Hulu is wildly funny and features a vintage Emma Stone, it's also a tender portrayal of close and misguided friendship.
Even if you've seen it a million times, Superbad is always a good idea if you want to lie back and howl with laughter.
Tammy and the T-Rex (1993)
Imagine a mad scientist, a prehistoric dinosaur, some soft core porn and buckets of guts and gore — all in a 90s movie aesthetic. That's Tammy and the T-Rex and it is indisputably brilliant.
Austin Powers: International Man of Mystery (1997)
A Stranger in a Strange Land
The seemingly inept but unintentionally brilliant spy detective is always a successful comedic formula. The Pink Panther, Austin Powers and Johnny English franchises are all testament to that. What makes Austin Powers the most ridiculous and therefore hilarious of all these archetypes of farcical espionage is his incongruity in the 1990s. Watching the film today gives us the unique opportunity to laugh at an anachronistic subject displaced in — what is to us — an anachronistic milieu. Our blundering, lovable misogynist is therefore "a stranger in a strange land" to an even greater extent than initially intended.
Thankfully, all of the Austin Powers movies are available on Hulu if you decide on a marathon.
American Ultra (2015)
Kristen Stewart and Jesse Eisenberg have a lot of nervous but endearing chemistry in this movie which sees the MK Ultra conspiracy theory embodied by a stoner who works at a gas station.
The Truman Show (1998)
This film is the pensive stoner's dream. It brings about questions concerning reality, technology, exploitation, free will and emancipation — to name a few.
Reflection of the Times
Along with 1992's The Cable Guy (also starring Jim Carrey), The Truman Show demonstrates how self-critical movies could be in the 90s. Both these films show the harm television as a medium was capable of. Twenty years later and the same criticisms are valid.
Shanghai Surprise (1986)
This movie is on the list purely for those who love hate-watching and faux barfing. It's horrifyingly bad — which is what makes it so compelling. Really, it's rare to see something so bad. That and Madonna's wardrobe make it absolutely worth watching.
Bill and Ted's Excellent Adventure (1989)
A stoner classic, Bill and Ted's Excellent Adventure is like a fine wine, it only grows richer with time. Now over 20 years old, it's still a cosmic display of tomfoolery and, as the trailer states, "a bodacious blast."
Don't be a Menace to South Central While Drinking Your Juice in the Hood (1996)
The Wayan Brothers' superb legacy of non-pc burlesque is best exemplified in this 90s comedy classic. It's pure physical comedy and limericks, and it brought us such aphorisms as: "it ain't bout the size of the boat, it's motion in the ocean".
Bug (1975)
If you love cheesy and creepy low-budget eco-horror, then this movie is made for you.
Ecology
A small Californian desert town becomes flooded with ghastly mini beasts that they can't seem to shake. Like Alfred Hitchcock's The Birds (1963), the film shows us a world in which the animal kingdom realizes its full potential over humans. Yet, the film is made in such a way as to forgo bleakness and meditation. Instead, viewers find themselves oscillating between states of "blood boiling fear" and superfluous hilarity, especially when confronted with "the gleaming black bug".
Note: If you're not a fan of creepy crawlies then maybe skip this one.
Bonus Picks
If the above list isn't enough, here are some extra stoner movies on Hulu:
Dazed and Confused (1993)
Ghostbusters (1984)
Half Baked (1998)
Out Cold (2001)
Raising Arizona (1987)
Shaun of the Dead (2004)
Top Stoner Movies
Hulu is a good place to be if you want to light up, lay back and watch some high quality stoner comedy. If you're more in the mood for gripping suspense, then check out the Best Psychological Thrillers to watch on Amazon Prime.