Noir is a moody and aesthetic film genre which creates the perfect cinematic atmosphere to enjoy in an elevated stoner state. If this sounds like something you're after, then look no further. Below you'll find the best neo-noir films to enjoy high.
Photo: Flickr
Top 10 Neo-Noir Movies
Memento (2000)
Neo noir is all about taking the tropes and conventions of classic film noir from the 1940s and giving them a modern spin. Memento is a perfect example of this, retaining the mystery and suspense of bygone noir, while incorporating a contemporary femme fatale character.
The real genius of Memento is the slow burn pace and the non-chronological order of the films events. It also contrasts black and white flashbacks with colour present day shots so as to create a startling unique aesthetic.
Basic instinct (1992)
This neo-noir film is firmly placed in Hollywood folklore, featuring Michael Douglas and Sharon Stone as the sizzling centre point of an erotic thriller. As the trailer states, this is the movie that taught a generation about obsession — not least because of that famous crossing of the legs.
Fargo (1996)
This Minnesota-set crime story is as witty and charming as it is suspenseful. Starring the iconic Frances McDormand and Steve Buscemi on wise-cracking top form, it's up there as one of the best neo-noir films to watch high.
Plus, while Fargo is certainly a film noir, it also falls under the category of black comedy. So it's essentially dark all over, making for an enchanting watch.
Inherent Vice (2014)
This Paul Thomas Anderson classic is notoriously divisive, with a cult fandom obsessed with the film's unapologetically surrealist scenario — as well as critics who just can't get onboard.
Set in the psychedelic 60s and 70s, the plot and oddball characters reflect the swirling abstract epoch to a tee. Joaquin Phoenix stars, doing he what does best: an emotionally starved and pained escapist.
Above all, this is a groundbreaking film for its unique genre description: stoner noir.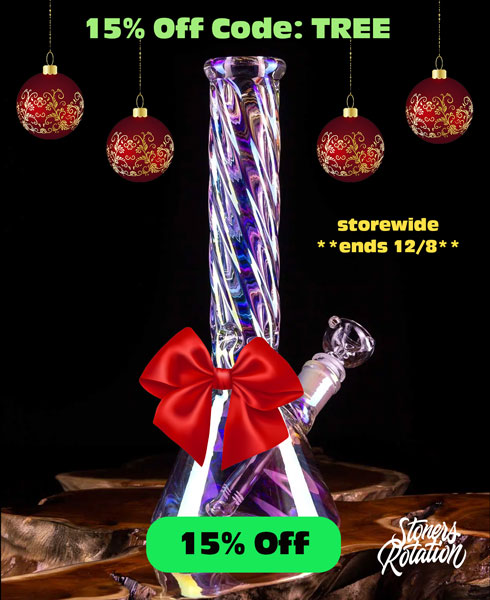 L.A. Confidential (1997)
Enter the Los Angeles crime world, and see all the tropes of classic noir subverted to reveal the corruption of the police force and the dark tangled web of big city transgressions.
L.A. Confidential was swept up under the frenzy of Titanic released the same year. It consequently didn't receive nearly the amount of accolade and critical praise it deserved upon release. Today, however, it's indisputably seen as one of the greatest performances of the three leads (Russell Crowe, Guy Pierce and Kevin Spacey) — as well as one of the finest examples of neo-noir.
Shutter Island (2010)
Of course, no neo-noir list would be complete without Martin Scorsese's harrowing psychological thriller, Shutter Island.
Set in 1954, Leonardo Dicaprio and Mark Ruffalo star as deputy Teddy Daniels and fellow deputy marshal Ben Kingly respectively, called on to investigate the disappearance of a patient at a psychiatric facility.
While being a period piece, the film is particularly notable for its nods to classic noir, taking inspiration from the works of Alfred Hitchcock and Otto Preminger.
If you're a fan of Shutter Island, be sure to check out its predecessors The Cabinet of Dr Caligari (1920), Laura (1944) and The Ninth Configuration (1980).
Se7en (1995)
This neo-noir is a thrilling and challenging ride, drawing on biblical themes to confront the concept of justice.
A novice detective and seasoned, soon-to-retire lieutenant are partnered in the quest to solve a series of bizarre murders intended to symbolise the 7 deadly sins of christian doctrine.
It features impeccable performances from Morgan Freeman, Brad Pitt and Gwyneth Paltrow all congruously protruding from the dark, brooding aesthetic of the movie.
Jackie Brown (1997)
Tarantino is famous for drawing on classic Hollywood to build his unique film style, and in Jackie Brown, the noir aesthetic and characterisation is cleverly utilised and subverted to create an impactful, off-the-wall delight of a movie.
He also plays homage to the blaxploitation films of 1970s, casting Pam Grier, who in many ways revives her iconic characters of both Foxy Brown (1974) and Coffy (1973).
Many of Tarantino's other films fall into the category of neo-noir, including Reservoir Dogs (1992) and Pulp Fiction (1994).
Heat (1995)
Al Pacino and Robert DeNiro reunite on-screen in this masterful crime drama with breathtaking visuals and a dreamlike aesthetic. While it seems to follow a classic cops and robbers narrative, it is anything but conventional. The thrilling performances, plus Michale Man's poetic directing, make this one of the best neo-noir films of all time.
Nightcrawler (2014)
A thriller set in the shadowy underbelly of Los Angeles, Nightcrawler is an inquiry into the lurid business of crime journalism.
Jake Gyllenhaal stars as Lou Bloom, a con man who discovers "nightcrawling": the act of making fast money documenting tenebrous crime. As time goes on, the divide between documenter and participant becomes increasingly nebulous, and Bloom soon becomes the centre-point of his own story.
Bonus Neo-Noir Films
If you're looking for even more neo-noir gems, check out the titles below:
Deep Cover (1992)
Casino (1995)
Bound (1996)
Brick (2005)
The Black Dahlia (2006)
Zodiac (2007)
Drive (2011)
Gone Girl (2014)
Where it All began
There is no shortage of noir-inspired movies available to watch. If you're a fan of the genre, make sure you check out Best Noir Films for some of the 1940s classics as well.