Classic film noir of the 1940s and 50s is all about cinematic chiaroscuro and dark, cunning crime. With its eerie ambience and drawn-out tempo, it's a monochromatic treat best enjoyed with a blunt. Below is a brief history of the genre, as well as a list of the best noir films to check out high.
Photo: Unsplash
What is Film Noir?
Film noir was the cinematic interpretation of popular crime thriller novels. The style of filmmaking was heavily inspired by German Expressionism and Renaissance painting, and adopted the concept of chiaroscuro — featuring strong contrasts between light and dark.
This aesthetic is characteristic of classic film noir and is often referenced in later films too (The Matrix and The Dark Knight trilogies are the most well-known examples).
The Femme Fatale
Cinema of the 1940s was defined by the show-stopping femme fatales of film noir: the arachnid dame in form fitting black satin, oozing peril. But this classic film trope has some political significance, as well as aesthetic.
Film historians tend to agree that the femme fatale was the embodiment of fears around female emancipation. It was a way of depicting female power and financial control as an evil transgression. Indeed, the criminal dame of film noir is always immoral and always meets her comeuppance. As we see in the following examples:
In The Lady From Shanghai (1948), Rita Hayworth's character Elsa is fatally shot in a magic mirror maze, her mortal reflection exposed infinitely.
In Leave Her To Heaven (1945), Gene Tierney ingests arsenic-laced sugar and suffers organ failure.
The Postman Always Rings Twice (1946) kills off Lana Turner's pregnant character in a car crash just as she is reformed.
So, 'fatale' doesn't just refer to her demeanour and effect on others — but also cites her own sticky end.
Thankfully, later neo-noir films, like Chinatown (1974), portray the femme fatale in a different — and slightly more empowering — light.
Top 10 Film Noir Movies
The Lady from Shanghai (1947)
An Irish seaman, played by Orson Welles, finds himself caught up in an elaborate murder plot when he is recruited to work for a wealthy patriarch and his beautiful wife (Rita Hayworth). He soon falls into the seductive entrapment of Hayworth's character and becomes implicated in the murder.
The film is probably best known for its exquisite "hall of mirrors" finale. Indeed, funhouse mirrors have never been so glamorous!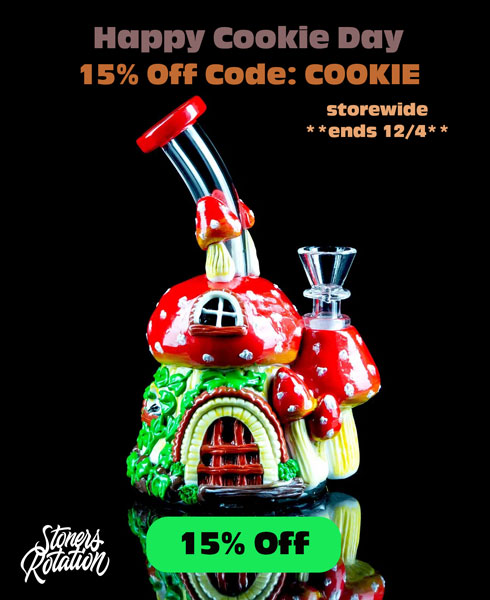 The Big Sleep (1946)
Private Investigator Philip Marlowe (Humphrey Bogart) is hired by a well-to-do general to find out who's blackmailing his daughter. Marlowe quickly gets caught up in a whole world of underground crime, and relies on the help of the general's other daughter to disentangle himself and the family.
As well as being one of the best noir films of all time, it is also significantly tied to the personal life of Bogart who was having an affair with his co-star Lauren Bacall while filming.
Double Indemnity (1944)
The seductive Barbara Stanwyck persuades a salesman to partake in a murder and insurance scam. Everything goes to plan, until an insurance analyst doesn't buy their story.
Shadow of a Doubt (1943)
Alfred Hitchcock is a key figure in the film noir genre, and the tangible suspense in Shadow of a Doubt shows us precisely why.
A young girl grows bored with her family life and looks forward to a visit from her charismatic uncle Charlie. As time goes on she begins to suspect that her beloved uncle might have something to do with the much publicised 'merry widow' murders.
Gilda (1946)
Rita Hayworth plays the eponymous Gilda, the beautiful and deadly femme fatale of this iconic noir. The plot follows a small-time criminal paid to cheat at gambling who reencounters his former flame and enemy, Hayworth, in Argentina.
The Woman in the Window (1944)
Following a serendipitous encounter with a beguiling young woman, a middle-aged, conservative professor becomes entangled in crime and murder while his family are absent on holiday.
The Woman in the Window was the first of two collaborations between director Fritz Lang and actors Edward G. Robinson, Dan Duryea, and Joan Bennett. The second was Scarlet Street (below).
Scarlet Street (1945)
A bank clerk who paints in his free time befriends a beautiful, young woman. Embarrassed by his boring life, he tells her he is an artist. The woman's fiancé hears of this, assumes he is wealthy, and plots to con him out of the riches he mistakenly thinks the clerk has.
The Hitchhiker (1953)
Ida Lupino was both an actress and film director, and notably one of the few women to appear behind the camera in this period. Her film The Hitchhiker, follows two fishermen who pick up a hitchhiker who, it transpires, is a dangerous convict who intends on killing his generous drivers.
If you like Lupino's style, check out Not Wanted and The Bigamist too.
The Killers (1946)
Ava Gardner appears as the sultry femme fatale 'Kitty' — intent on destruction. An insurance investigator pursues a recent murder and unravels the complex web of crime and debauchery all linking to the seductress Kitty.
The Maltese Falcon (1941)
Probably the most famous and possibly the best noir film, The Maltese Falcon follows a young Humphrey Bogart investigating a case concerning three outlandish convicts, a beautiful temptress, and a rare statuette.
Bogart actually dropped the "priceless" statuette on set, and a second was fabricated to finish filming. Today, fans can see the dented Falcon on display at the Warner Bros. movie museum.
Bonus Picks:
There were a wealth of film noir movies made during the classic Hollywood era. Below are some more of the best the genre has to offer, but if you're a fan of the style, there is no shortage of content to check out.
Sunset Boulevard (1950)
Notorious (1946)
The Asphalt Jungle (1950)
Criss Cross (1949)
High Sierra (1941)
The Spiral Staircase (1946)
Night of Noir
There is plenty of great noir material to watch while high — perfect if you like old movies or you just fancy something a bit different. If you're into suspense and crime, make sure you check out Best Crime Thriller Movies for more film recommendations.