From slow-burn thrillers to hallucinatory slashers, Prime Video has an impressive portfolio of terror-inducing titles ideal for a spooky night spent streaming. Whether you like your horror with quippy dark comedy, or you can't get enough those classic jump scares, there's something for everyone. Read on for a list of truly great horror movies available on Amazon Prime.
Photo: Unsplash
Top 10 Horror Movies on Amazon Prime
Midsommar (2019)
Back in 2019 everyone was talking about Midsommar. It was the creepiest, most spellbinding horror that had hit the mainstream in a long time, and it's unique pagan, embroidery-laden aesthetic made a major impression on popular culture that year.
Part of what made the film so effective was how it juxtaposed radiant sunshine, bucolic folk dances and decorative floral displays with gut-wrenching, cover-your-eyes gore and horror. In this way, you easily get caught up in the jovial atmosphere only to be caught off guard with unimaginable acts of terror.
Audiences also enjoyed the ascent of Florence Pugh's character, Dani. She begins the film a traumatised, heartbroken girl clinging to her waste-man boyfriend, but by the denouement, she's the last woman standing, and the one (literally) having the last laugh. Classic horror fans will appreciate this unique take on the "final girl" trope.
If you haven't seen it yet, Midsommar is an absolute must-watch, especially if you enjoy insidious, psychological horrors that stick with you days after the credits roll.
The Lighthouse (2019)
Arthouse horror at it's finest, The Lighthouse is an entirely unique project which utilised old, disused camera lenses to pay homage to silent film, as well as give off a general sense of the uncanny.
The lighthouse used was a purpose-built set, and a lot of the film's shots took inspiration from fine art paintings — in particular the supernatural tableaux of German painter Sascha Schneider.
The film centres on the two laconic men in a secluded environment whose sanity deteriorates as the supernatural takes hold.
When it comes to good horror movies on Amazon Prime, you can't get much better than Robert Eggers' The Lighthouse.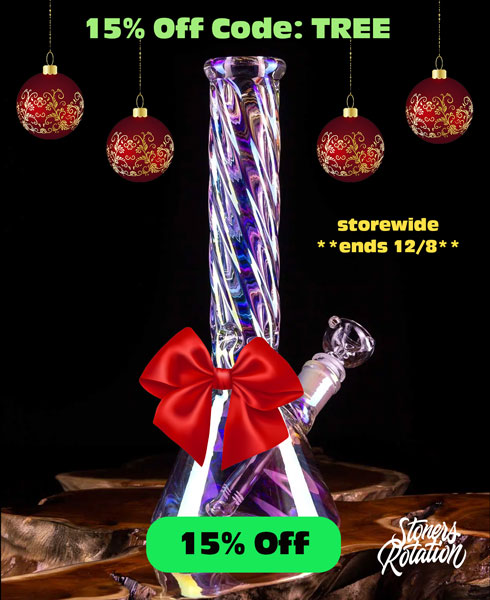 Climax (2019)
Gasper Noé is a notorious provocateur known for his lurid and depraved movies. In fact, pretty much every one of his movies cause mass walk-outs when screened at Cannes Film Festival.
Well, Climax is no different. The salacious plot follows a group of young, beautiful dancers who get together in an empty, remote building to rehearse. The night takes a hallucinatory and sordid turn when the group realise their drinks are spiked with LSD. Shenanigans and sexual escapades ensue.
Nocturne (2020)
Nocturne is one of four Blumhouse horror films made for Amazon Prime, and out of all four it's the one which has gained the most traction since its release on the streaming network.
The film explores the dark side of art, performance and ambition, much like Black Swan (2010) or The Red Shoes (1948). The plot sees a young girl enter into a pact with the devil to supersede her sister's classical piano talent. Needless to say, things don't run smoothly from there.
Night of the Demons (1988)
Night of the Demons is for those who like their horror outrageous, outlandish and very 80s.
A group of fun-loving teens in fancy dress arrive at an abandoned mansion. When they decide to perform a séance, a hoard of demons show up and possess the party guests one by one. While the teens, embodied by evil spirits, set out on a murder spree, the rest desperately try to escape their hellish entrapment.
If you this sounds right up your alley, then you'll love the other titles listed in Best Teen Horror Movies.
Suspiria (2018)
This 2018 remake of the supernatural horror giallo film of 1977 completely divided viewers when it came out. Some thought that it was pretentious and a poor imitation of the original, while others praised its updated script and gorgeous cinematography. You only have to read the IMDb reviews to see it's literally a case of loving or hating it, with a 10 star review for every 1 star one.
Like the 70s original, the film follows a young, promising dancer who enrols in a prestigious German dance academy. From the moment she arrives, however, she notices something sinister is afoot.
Don't expect anything too gruesome or jump out scary in this one, but it's perfect for those who enjoy visually compelling, ominous horror.
The Ring (2002)
The Ring marked a new age of horror for the 21st Century, replacing guts and gore with unsettling psychological elements which chill you to the bone.
In one of the first films to focus on technology as a terror threat, Naomi Watts stars as a journalist tasked with uncovering the secrets of a videotape said to bring about the death of anyone who watches it.
Alien (1979)
More than just a good horror movie on Amazon Prime, Ridley Scott's masterpiece Alien is one of the best movies to appear on the streaming platform full stop.
When a space vessel receives a distress call from an unknown source, alien life forms start making their presence known onboard. Slowly, the crew begin to realise the full extent of the terror they're in for.
The effective score, outstanding performances and impeccable directing all contribute to creating an unnerving atmosphere so far unmatched in the space-horror genre.
Beyond the Black Rainbow (2010)
This stunning Canadian horror film harks back to avant-garde sci-fi of the previous century. If you're a fan of Tarkovsky's Solaris or Kubrick's 2001: A Space Odyssey, then you will love this synth charged, 80s-inspired homage to horror classics.
The movie follows a young girl with telekinetic powers as she tries to escape the futuristic "utopian" commune, known as the Arboria institute, where she is being sedated and tested on.
Pulse (2001)
Way before Black Mirror, Japanese director Kiyoshi Kurosawa was predicting the potential perils of the internet.
Pulse explores the possibility of spirits using the internet as a vessel to access and control humans. Today, we call those spirits "cookies".
Bonus Picks
If the above top ten list isn't enough horror for you, check out these bonus, hair-raising titles below.
Crawl (2019)
Unsane (2018)
The Woman (2011)
We Need to Talk about Kevin (2011)
Only Lovers Left Alive (2013)
Horror in its Prime
There's no shortage of good horror movies on Amazon Prime to keep you screaming — sorry, streaming — all night. If you're curious about what other platforms have to offer, check out Best Horror Movies on HBO Max while you're here!