It's no secret that Hollywood loves high schools, and the horror genre is no exception. In both spoofs and straight up slashers, teens often feature as the unwitting targets of ghosts, demons and tyrannical parents. If you can't get enough of terrorised youth, then you're in the right place. Read on to discover the best teen horror movies of all time.
Photo: Unsplash
Top 10 Best Teen Horror Movies List
Jennifer's Body (2009)
Megan Fox will always be remembered as 1) the pre-Me Too Movement whistleblower, and 2) the bicon succubus sacrificed to Satan.
The story follows Jennifer (Fox) who, possessed by the devil, starts seducing and murdering boys at her high school. When her adoring best friend finds out, she sets out to stop her.
2009 wasn't ready for Jennifer's Body, and the film's marketing relied on Fox's beauty and sex appeal to sell tickets. Years later, and the movie began to be appreciated for what it was: a dark comedic social critique littered with solid performances.
A Nightmare on Elm Street (1984)
A Nightmare on Elm Street gifted us with one of the more unique teen horror screenplays. A group of high school students who all experience the same nightmare when they sleep, namely, a clawed murderer called Fred Krueger. When they realise the murders stretch beyond the subconscious, they discern that the only escape is through wakefulness.
Carrie (1976)
While Stephen King adaptations are ubiquitous in Hollywood, Carrie is often heralded as the only truly great one. The plot follows Carrie White (Sissy Spacek), a teenage girl constantly chastised by her overbearing, frantically religious mother, and bullied by her classmates who immediately see her controlling upbringing as a sign of weakness. Carrie, however, has a telekinetic gift, and when pushed to the extreme, she utilised it for vengeance.
Carrie is a much referenced classic by Brian de Palma, and often cited as one of the best teen horror movies of all time.
The Craft (1996)
The 90s saw a sudden interest in neo-paganism, and movies and TV shows about teen witches became all the rage. The hugely popular Sabrina The Teenage Witch and Buffy the Vampire Slayer being perfect examples. Retrospectively, this was a way of giving young female characters a little more depth and heroism than we are used to seeing in teen flicks.
The Craft capitalised on this trend to huge success, even going a few tones darker than its televised witchy contemporaries.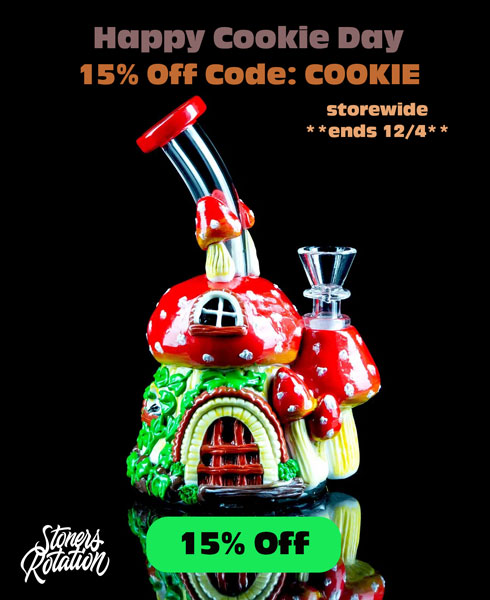 The movie follows a group of girls at a Catholic high school who try their hand at witchcraft. When they begin to obtain some genuine power, they start using spells for their own wants and desires, until one young sorceress takes things too far.
Sleepaway Camp (1983)
Considered one of the best B movies of the 80s, Sleepaway Camp deviated from the typical camp horror conventions by introducing queer subtexts and particularly imaginative death scenes. If you stick with it through the terrible acting and questionable 80s style, you'll be treated to a stunning and horrific final sequence that you won't forget in a hurry.
It Follows (2014)
With so many tropes, clichés and conventions, horror is a difficult genre to successfully navigate in the 21st century. However, It Follows is one of the rare cases where a psychological horror film is able to draw on classic horror films of the 70s and 80s, while still managing to create something refreshing and original.
The plot follows nineteen-year-old Jay, who, after a sexual encounter, finds herself experiencing strange visions and the overpowering sense that someone is following her every move. With the help of her friends, she is forced to confront the evil forces lurking behind her.
Prom Night (1980)
While most teen horror movies see adolescents targeted and terrorised for no good reason, in Prom Night they actually (more or less) deserve it.
Four friends from childhood, now each embodying a distinct high school trope (Geek, popular girl etc.) were all once involved in the accidental murder of a young girl. At the time, they decided to keep it a secret so as not to ruin their futures. As their upcoming prom night looms, however, they begin receiving threats from somebody who knows exactly what happened.
If you need more reason to watch this movie than merely it being a classic teen horror, you might be persuaded by the opportunity to see a young Jamie Lee Curtis killing it on the dance floor.
I Know What You Did Last Summer (1997)
Like Prom Night, I Know What You Did Last Summer follows the terrifying pursuit of four high school friends who are responsible for a murder. After accidentally hitting someone with their car, they decided to throw the body into the water, vowing never to tell a soul what happened. One year on, and it becomes apparent somebody knows their secret and is out for revenge.
Ginger Snaps (2000)
While sexual desire and the supernatural are often linked, John Fawcett's Ginger Snaps does something a little less obvious and draws ties between mythical transformation and puberty. The film explores the lives of two mercurial sisters who become werewolves. However the latter aspect is seamlessly presented as just another untameable facet of being hormonal teenagers.
Scream (1996)
Scream has been imitated and parodied so often (most famously in Scary Movie) that some of its impact has sadly been dulled. However, on its release it truly was one of the best teen horror movies of all time. Wes Craven, who also directed Nightmare on Elm street, decided to subvert the tired horror clichés of the time to a create a whole new kind of movie which ventured into comedy alongside pure, skin-crawling terror.
Bonus Picks:
The Slumber Party Massacre (1982)
Urban Legend (1998)
The Faculty (1998)
I Was a Teenage Werewolf (1957)
Disturbing Behaviour (1998)
Never-ending Horror
If you're nostalgic for the old slasher classics of 20th Century, then you're in for a treat with the titles listed above. However, if you're looking to discover some brand new horror content, then check out Best Upcoming Horror Movies 2021 while you're here!