When it comes to thrilling stoner movie nights, hair-raising horror is often the perfect choice. If you're a fan of the blood-tingling genre and subscribed to HBO's extensive streaming platform, then you've come to the right place. From classic 70s slashers to contemporary techno thrillers, below you'll find a list of the best horror movies on HBO Max.
Photo: Flickr
Top 10 Horror Movies HBO Max
Shaun of the Dead (2004)
A classic stoner comedy-horror spoof movie from dream-team Edgar Wright, Simon Pegg and Nick Frost. This legendary British rom-zom-com is a display of bloody gags, action packed nonsense and hysterical zombie slaughter — perfect for those that prefer their horror interspersed with ludicrous bathos.
Altered States (1980)
If you're a David Lynch fan, then you will love Ken Russell's adaptation of Paddy Chayefsky mind-bending, surrealist novel Altered States. The film explores different states of consciousness: undoubtedly the perfect topic to explore while in an elevated stoner state. Allow yourself to be absorbed in the trippy, soul-stirring world of Russell's seminal masterpiece.
A Nightmare on Elm Street (1984)
This classic supernatural slasher is regularly listed as one of the all-time greatest movies of all time, exploring pertinent themes of the 80s, like the morality of teen sex and the exploration of different modes of perception (post psychedelic 60s/70s). It's also notable for marking Johnny Depp's film debut — and what a debut it was!
The Girl with all the Gifts (2016)
If you like Black Mirror, then it's 100% worth checking out this British, post-apocalyptic gem of a film. In the near-future, humanity has been devastated by a ravaging fungus which feasts on the mind, effectively leaving the infected zombified. Mankind's only way out is to rely on a new generation of humans capable of rational thought, but still hungry for human flesh.
Dystopian films hit a little harder in the pandemic epoch, so this is certainly one to watch if you like your horror a little more thought-provoking.
An American Werewolf in London (1981)
"Look at me, sitting in a porno theater in Piccadilly Circus talking to a Corpse!"
Once again horror reminds us that the wilderness must be avoided at all costs. A young backpacker is bitten by what appears to be a rabid dog and subsequently surrenders to his lupine descent.
Little Shop of Horrors (1986)
"I'm just a mean green mother from outer space and I'm bad!"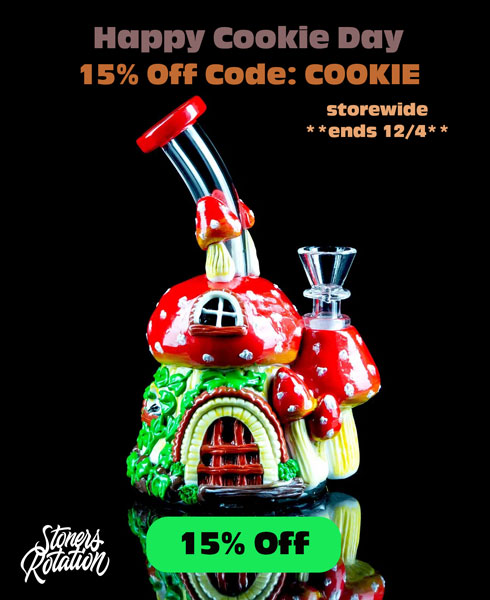 Like Hitchcock's The Birds (1965) and Szwarc's Bug (1975), Little Shop of Horrors falls into the category of eco-horror, presenting a world where animals — or indeed plants — usurp mankind. It's also a jet-black comedy-musical with an interwoven tale of seduction and romance — what's not to love?
The Blob (1958)
"Beware of the Blob! It creeps, and leaps, and glides and slides across the floor!"
In addition to being beautifully titled, The Blob is an interesting take on extraterrestrial invasion: an inanimate crimson lump which devours citizens as it swells to an extraordinary size.
The Brood (1979)
Like Altered States, this psychological horror delves into the crevices of the psyche to source its terror. Mental illness and the practices of rogue psychiatrists are explored in this grotesque but beguiling masterpiece by Canadian director David Cronenberg.
Carnival of Souls (1962)
In this cult indie classic, an abandoned carnival functions as the foreboding backdrop to an exploration of loneliness and trauma. It also features a good bit of stalking, courtesy of the director himself, Herk harvey, who appears on-screen as the stealthy pursuer. Described on the original US poster a "a sensation about a new dimension", this picture is certainly up there as one of the best horror movies on HBO Max.
Sisters (1972)
"What the devil hath joined together let no man cut asunder"
Brian de Palma, the same director that brought us the supernatural horror classic Carrie (1976), also gifted cinephiles the masterpiece that is Sisters. Possibly the finest example of 70s slasher, the film is also notably feminist in theme. It focusses on depicting the various ways women are oppressed by the patriarchy, both from a psychosexual point of view, and a professional one. All things considered, it's a movie well worth seeing if you like your horror doused in equal parts political spirit and blood.
Bonus Picks:
HBO Max has a plethora of chilling horror movies to check out. If the above titles aren't enough to satisfy your blood-thirsty appetite, see below for even more harrowing classics:
Scanners (1981)
Poltergeist (1982)
The Shining (1980)
Diabolique (1955)
Cronos (1993)
Night of the Living Dead (1968)
HBO Horror
You're not short of stellar options for your night of horror. But if you're curious about what other streaming platforms have to offer in the horror category, make sure you check out Best Psychological Thrillers on Amazon Prime for even more frightful delights.