We all have that friend who hates rolling. But what if you could simply burn your joints and blunts without papers? Interesting, right? Glass blunt pipes essentially make rolling papers redundant. They let you repeatedly pack blunts without the hassle. They can also be transported easily without drawing attention or raising eyebrows. What's more, they even produce a cleaner, healthier smoke since you're not burning tobacco wrapped papers and you'll never run out of papers again. The following highlights all you need to know about the 15 best glass blunt pipes and glass joint tips to buy right now.
Photo: Etsy
What is a Glass Blunt?
A glass blunt or "glunt" is essentially a small, tube shaped smoking device that allows you to load herb effortlessly without rolling. Glass blunts are typically designed to feature a slider or twist system to pack. On the other hand, if you do enjoy the act of rolling but want a higher quality joint, glass joint tips and blunt tips are essential. Joint tips save you from burning your fingers, act as a filter and help your joint burn more evenly.
How to Use a Glass Blunt
Glass blunts are easy to use. Depending on whether it uses twist or slider mechanism, you'll simply need to load as much cannabis as possible from the bottom, light the end and then twist to clear out the ash as you burn your joint. Here's a more detailed guide with steps.
How to Pack a Glass Blunt
Glass blunts come in different shapes and sizes and will vary in terms of the procedure for packing. However, if your device uses a twist mechanism, you can pack it simply by twisting the screw as you load the ground herb which will pack it down. Just make sure not to pack it too tightly or loosely.
How to Clean a Glass Blunt
Another benefit of using these glass pieces is that they're easy to clean. To clean, you should ideally follow a manufacturer's recommendation. However, as with most glass pieces, you can soak it in isopropyl alcohol and use pipe cleaners for hard to remove residue. Always remember to allow the smoking device to dry properly before reassembly.
15 Best Glass Blunts & Glass Joint Tips
Here are the 15 best glass blunts and tips to buy on the market.
7pipe Twisty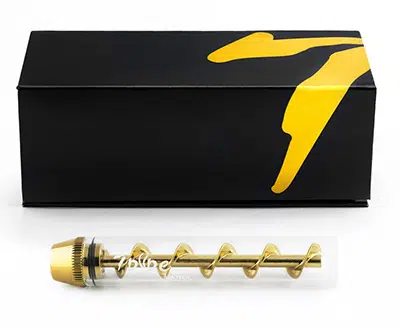 The 7 pipe glass twisty blunt offers the utmost enjoyable experience for stoners. It features a mechanism designed for seamless product loading. The Twisty glass blunt uses a cool pull technology to give you fresh hits all day. It's a truly remarkable yet simple device to behold. It's available in multiple sizes and includes a microfiber bag and silicone caps.
Glass Tip Blunt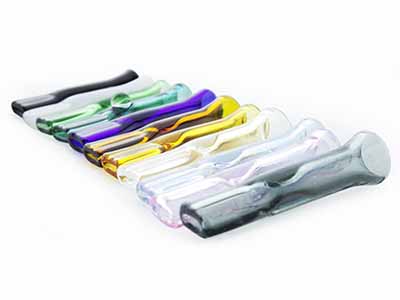 Tired of burnt fingers? Acting as a crutch, this glass joint tip made from 9mm tubing will save your fingers while also blocking scooby snacks from getting through, which we can all be thankful for. Made in the U.S., this mini glass blunt filter tip supports homegrown glassblowers and is available in 11 vibrant colors.
Ooze Glass Blunt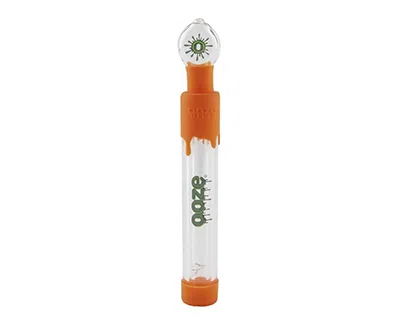 Struggling to roll one up? The Ooze slider glass blunt will save your life! Well, not literally. It's a well-established fact that not everyone is gifted with the art of rolling. If you're struggling, this piece will help you say goodbye to rolling papers once and for all. The slider loading mechanism keeps things simple. Just slide the inner tube, load and light! It's also a cinch to clean, made from high quality borosilicate glass nestled in a protective silicone sleeve.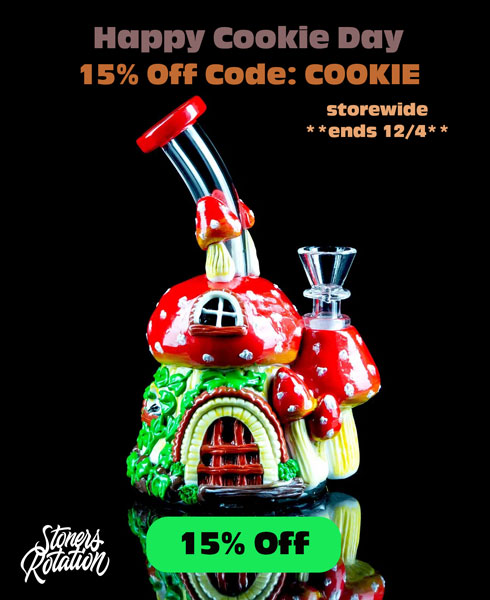 Grav Glass Blunt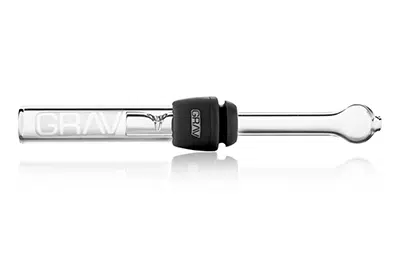 The Grav Labs glass blunt is a carefully crafted device that has recently been revamped to include a new and improved silicone grommet instead of heat shrink tubing. To use the Grav glass blunt, you'll need to pull the mouthpiece back, insert your ground herb, push it back in and light up. You can easily release the ash by pushing the mouthpiece forward. Get ready to reach greater highs with this sleek piece made to last for years to come.
Sunflower Mini
If you're looking for a piece that's handmade in the USA, user-friendly and completely unique, this one's for you. The sunflower mini glass blunt is color changing meaning that it changes colors as you light up due shifts in temperature. It features silver fuming which also gives it an iridescent glimmer that looks great against the colorful bursts of yellow. The heady glass embellishments on the handle though take the cake, making this piece a work of art in its own right.
Twisty Glass Blunt Mini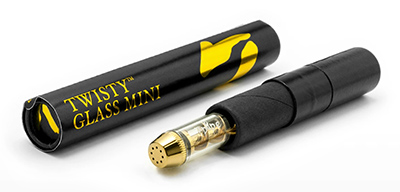 Imagine all the power of the Twisty glass blunt packed into a smaller unit. Well, the twisty glass blunt mini is just that. Ideal for stoners who enjoy smaller tokes or only need the occasional hit, this micro glass blunt ensures that you're never overwhelmed. You can enjoy slow pulls and gentle hits all day long, at your own pace. It's reassuring to know that replacement glass tubes can be purchased for this device as well.
Glunt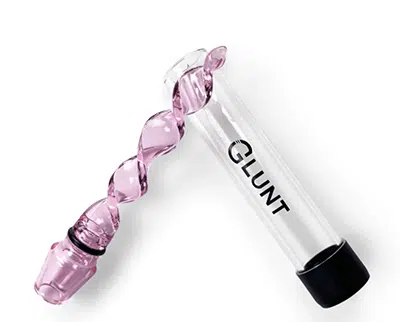 If you're tired of perpetually running out of rolling papers, you're in good company. The Glunt glass blunt was carefully designed to last a lifetime. This smoking device is easy to conceal and also duals as a discreet stash container. Much like the Twisty, it features a twist mechanism that swiftly packs down your herb.
Glass Blunt Bubbler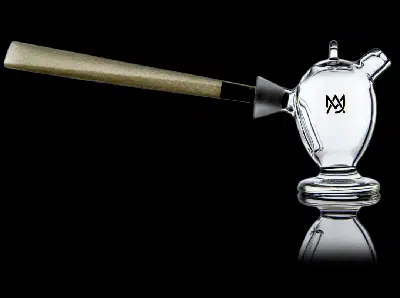 This small glass blunt bubbler is portable, easy to conceal and works like a charm. If you're an avid blunt smoker, and looking to bring some novelty to the experience, this smoking device comes highly recommended. It's carefully designed to ensure that your tokes are smooth, just simply add a little water. It also has a spill-resistant design and a pendant hook so it's always close to your heart, wherever your high takes you.
Pot Leaf Glass Blunt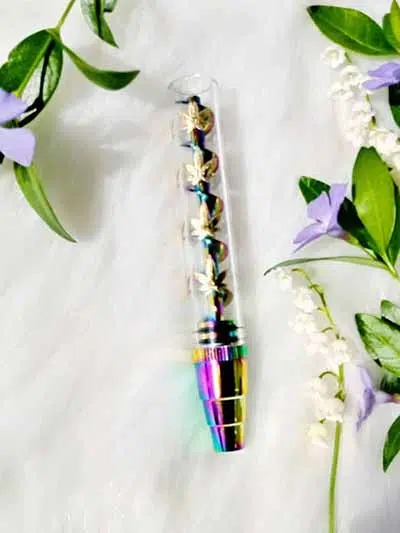 This cute titanium glass blunt will take you to the mountains and back. Made of titanium, steel and glass, it shines like the rainbow, thanks to the iridescent finish. The piece dons a gold marijuana leaf design within the glass tubing, giving it a refined touch. It's also super-easy to use with its classic twisty mechanism and includes an optional rubber mouthpiece for stoners who love to share.
Swisher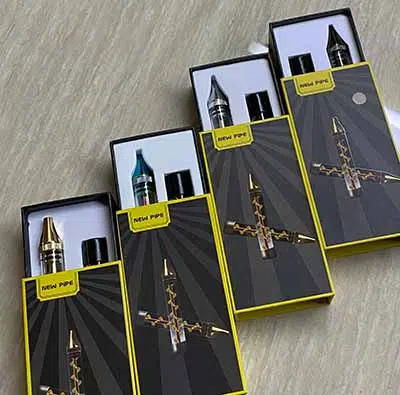 A glance at this swisher glass blunt will leave you drooling for a puff! It comes in premium packaging that instantly make it a great option as a gift for the holidays. Although it might require a few puffs to learn how to fully use this, it's certainly worth the hype. Much like the previous model, it comes with a twist mechanism so you can get most out of your herb.
Rose Gold Glass Blunt
This rose gold glass blunt is beautifully designed with a pot leaf holographic design inside the glass tube. Handmade with love from Australia, the piece oozes style and charm and would be a great addition to your 420 collection. You can easily throw it into your pocket, use it on-the-go and be the envy of your rotation.
Gas Mask Twisty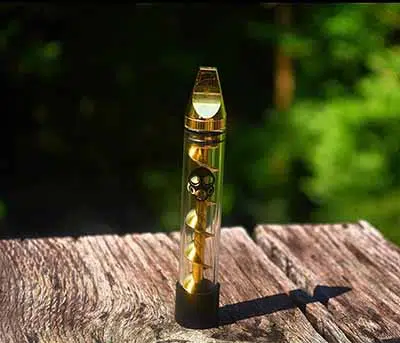 Like most other styles, the twisty mechanism is game-changer for stoners. If you're fed up with rolling herb, this small glass blunt ensures that you never have to again. Simply open, load and light. The best part is that you essentially get two for the price of one. Just think about all the cash you'll be saving not buying rolling papers once you have this mini glass blunt in your collection.
Animal Glass Tip Blunt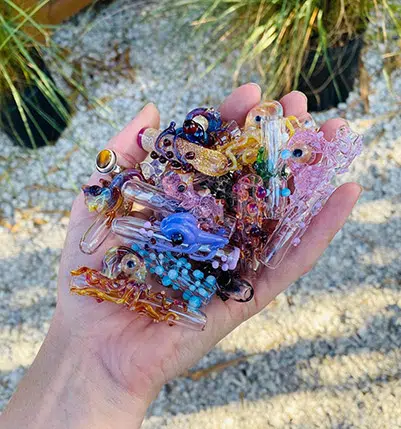 This handcrafted glass joint tip is the ideal smoking accessory for stoners looking to safely smoke in style (hopefully beachside). It's available in multiple colors and uniquely crafted for each order. Choose between sea creatures and other critters such as an octopus, chameleon, turtle or frog.
Atman King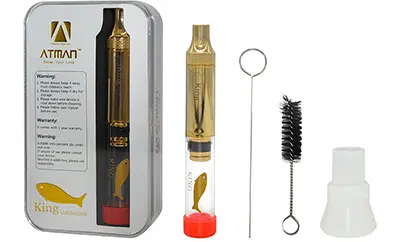 The Atman King Goldenfish glass blunt certainly leaves a lasting impression. Imagine pulling this out of your breast pocket to the amazement of onlookers who thought it was just another pen. Only a handful of pieces can instantly switch up your style on as many levels as this one. It's s easy to use, clean, and can even be used with a bong or bubbler. As a bonus, it comes in a tin carrying case along with a pipe cleaner for easy cleaning.
Wooden Glass Blunt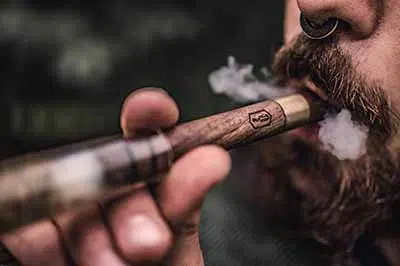 This is one of the most unique glass blunts you'll ever see, for now at least. Crafted with love in Hamburg, Germany, it features a stunning black walnut wooden handle and comes in a cigar box with four additional charcoal filters, a brass cleaning tool and pipe screen. This wooden piece has been carefully designed to to take in heavy, flavorful pulls much in the style of Sir Winston Churchill. Do not be dismayed by its premium price tag, it's worth every cent.
Saving Green
If you hate rolling, these are some of the best pieces to make your life easy. They've been carefully designed to take away the stress of rolling so you can fully enjoy your blunt in all its glory. And if you're concerned about burning papers from a health perspective, ditch the papers once and for all and pocket that time and money.