Gone are the days of waterbeds and doorway bead curtains, as cool as they were. Let's shed a tear in the form of a massive rip and look towards the future of aesthetic stoner room decor. 
Photo: Etsy
20 Stoner Room Ideas for Lit Ambience
Whether you plan to watch a funny stoner movie, bring over stoner bae or simply want to chill out, a comfy bean bag chair, galaxy light projector, black light tapestry and these other essentials can give your stoner room the perfect vibe.
Walls & Ceiling for Aesthetic Stoner Room
Galaxy Light Projector Speaker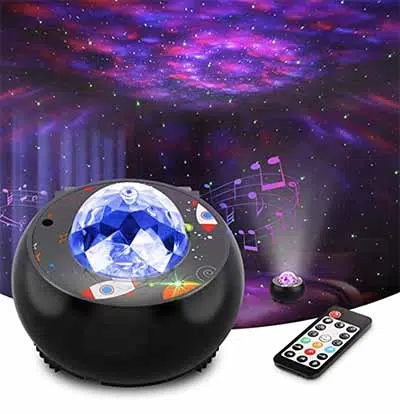 Most galaxy light projectors double as speakers which you can control from the comfort of your couch via remote. That's not the best part though. The galaxy is far and wide and this particular star light projector comes in four distinct color settings, three brightness levels and a range of flow speeds so you can watch the nebulae float over you at the pace of your music. Dope, right?
Black Light Tapestry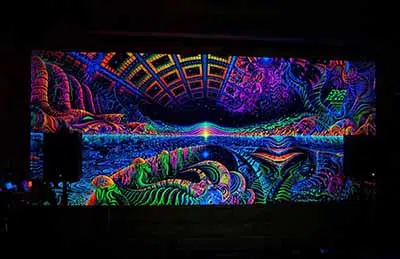 A black light tapestry over your bed or on the ceiling is the perfect way to shift to trip mode. While you could go for a standard wall tapestry, a black light tapestry will give your space a distinct trippy vibe. You can get more trippy tapestry ideas here.
Black Light Posters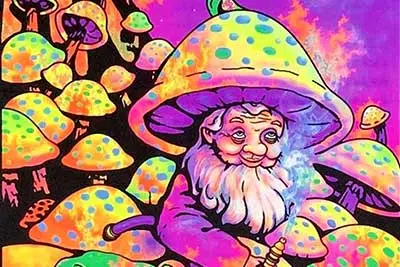 As with black light tapestries, black light posters likewise elevate the trippy aesthetic. This Amazon poster features a field of mushrooms, starry night sky and cute (and high) little man getting high from a mushroom cap.
Trippy Painting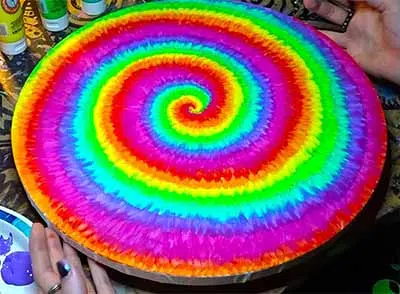 You could certainly buy a canvas trippy painting, and there are tons of amazing artists out there but there's nothing like picking up a paintbrush yourself, especially when high. This list of cool trippy painting ideas can help get you started.
Glow-in-the-dark Stars Stickers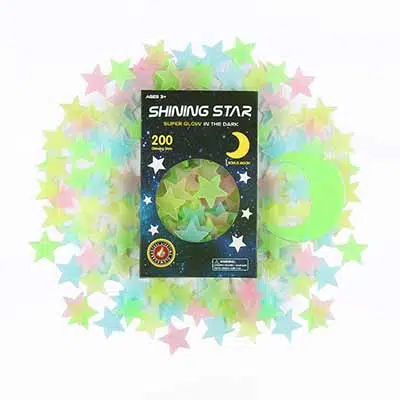 Take a trip down memory lane with some glow-in-the-dark ceiling stars. The best part is you can make the sky all your own and there are a few star sets like this one that have multicolored versions. You could go to the next level with a glow-in-the -ark wallpaper but these are more versatile.
Lava Lamp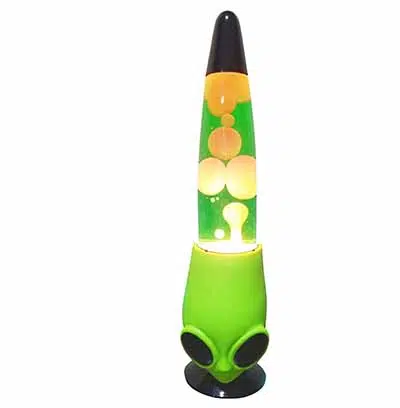 A lava lamp gives any aesthetic stoner room a retro edge. It's also mesmerizing watching them stoned. Although lava lamps are very much 70's, this cool lava lamp features an alien if you want a more futuristic feel.
Lava Lamp Bong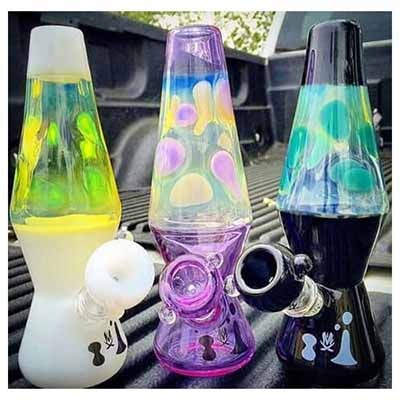 There is a wide world of bongs out there that come in all different shapes and sizes but a cool lava lamp bong will make your room truly unique with a magical appeal all its own.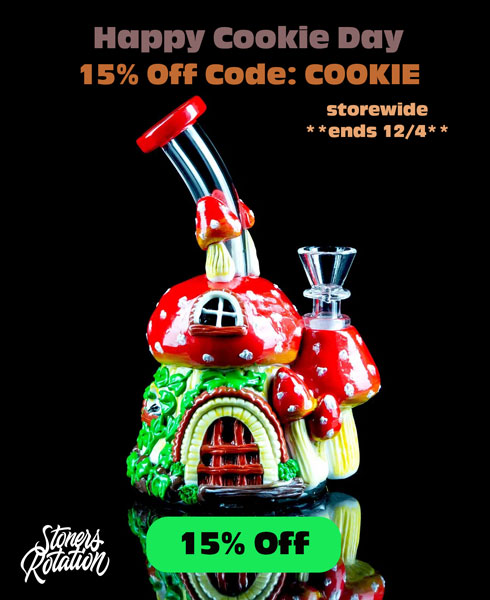 Mushroom LED Neon Sign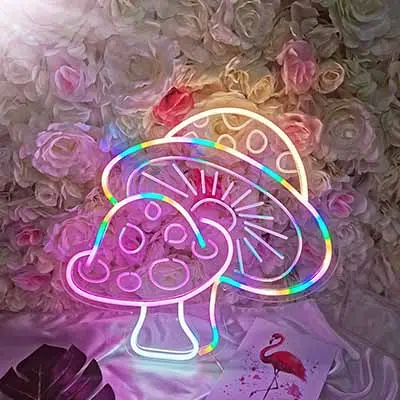 While neon signs tend to be on the pricier side, they come in cool stoner designs like this trippy mushroom. If you're obsessed with LED bar signs you can get your very own for your stoner room that makes it feel like the place to be. However, unlike bar signs, LED signs for room tend to come with a dimmer switch in case your eyes begin to tear after a few hits and looking at it too long without blinking.
Furniture for Aesthetic Stoner Room
Bean Bag Chair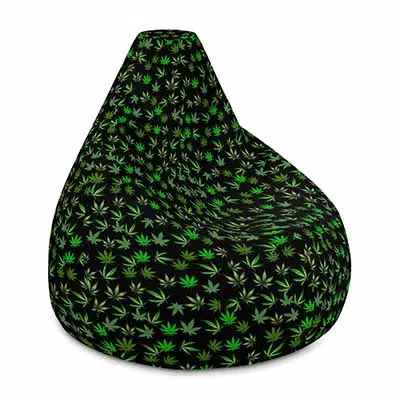 Giant bean bag chairs are the way to go if you want to turn up the comfort level and luckily, they're not just for kids anymore. Bean bag chairs for adults have become all the rage and some of them like the Lovesac bean bag go into the thousands of dollars. While you probably could replace your bed with a bean bag at that cost, other ones like the Ultimate Sac bean won't break the bank. And since covers can get pretty gnarly after a while, you can find cool bean bag chair cover designs like this marijuana leaf one.
Bean Bag Couch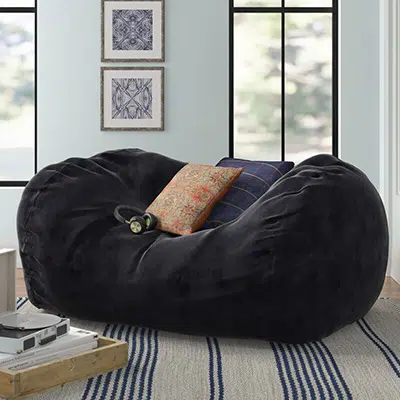 If you want to cuddle up with stoner bae or fit a couple friends in your room comfortably, a bean bag couch is even better than a chair. Although they are also pretty pricey sometimes you can cop a steal like this giant bean bag couch from Wayfair.
Large Floor Pillows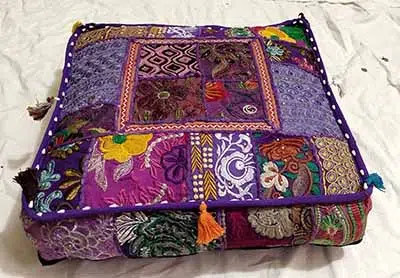 Sometimes being close to the ground, especially when you are high, makes you feel, well, grounded. That's why oversized floor pillows are the jam. There are round floor pillows, square floor pillows and even floor pillow loungers. This big floor pillow is handcrafted with vintage patches from wedding saris and dresses so it gives it a nice boho feel.
Lighting for Aesthetic Stoner Room
Mushroom Lamp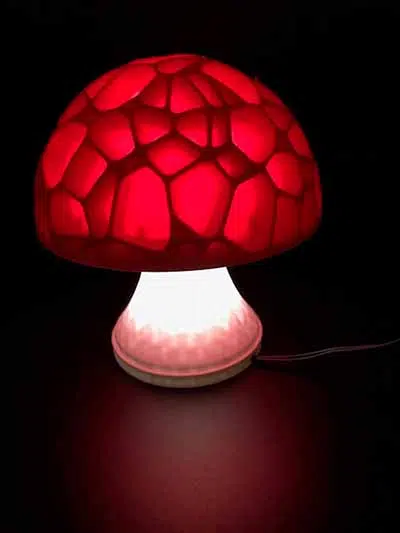 Lighting is also key to setting the vibes right. This mushroom lamp was 3D printed, has a honeycomb style texture and makes for a retro addition to your aesthetic stoner room. The soft glow of this mushroom table lamp will set you at ease if you start tripping too hard.
Colorful Floor Lamp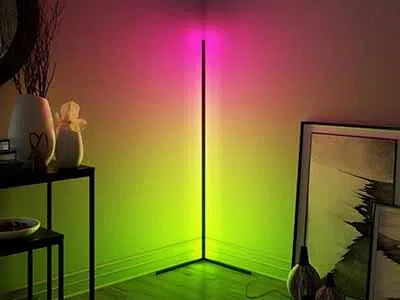 If you want to kick it up a notch an LED floor lamp is the way to go. This one features 300+ color effects and with a remote control, you will become a master of ambience without moving a limb, perfect when the couch lock hits.
Entertainment & Ambience for Aesthetic Stoner Room
Stoner Coloring Book
An aesthetic stoner room is not complete without a list of TV shows to binge and fun activities to do when you're high. A coloring book is perfect for those among us who prefer coloring over drawing, and are more active when high. While the Stoner Coloring Book is a classic pick, there are tons of cool coloring books out there that are trippy and cool, therapeutic and relaxing, and still others that are bizarre and morbid, if that's what you're into.
Liquid Motion Bubbler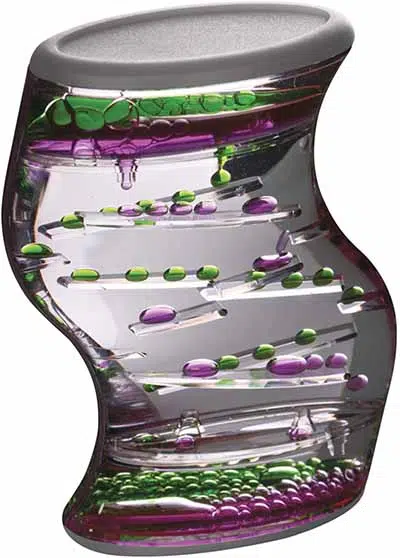 No matter the reason you smoke weed, whether recreationally or medicinally, liquid motion bubblers are simply relaxing. We all get caught up in the day-to-day so these liquid motion toys can give you a sense of calm that combines especially well with a joint.
Moving Sand Art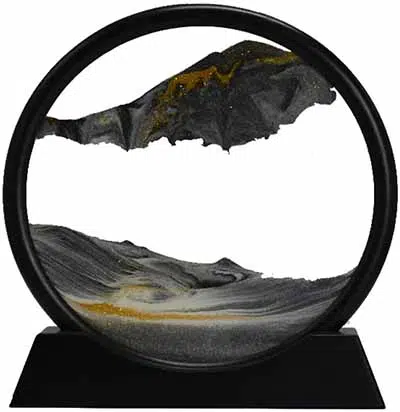 Similar to the liquid motion bubbler, moving sand art pictures are also trippy to watch high. Colored sand art comes in an array of vibrant, psychedelic shades that can elevate your high. Watch as the landscapes change and feel a sense of calm set in.
Smoke Odor Candles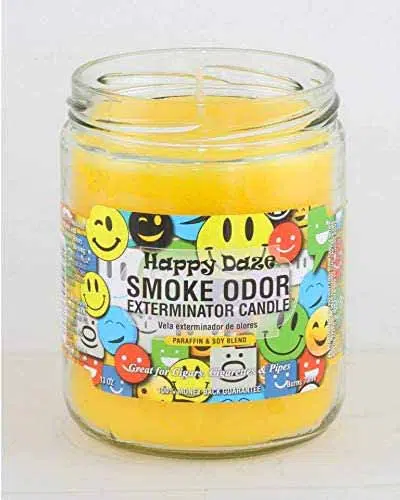 If someone's told you your room always smells dank, you might want to consider a smoke odor candle. We all love mary jane but these odor eliminating candles can help bring out the best aspects of the plant while eliminating the more gnarly smokey ones. Luckily, these Amazon smoke odor eliminator candles come in every scent under the sun too so you can get exactly what you are looking for, whether that's Bermuda Beach, Vanilla or Pineapple.
Dab Station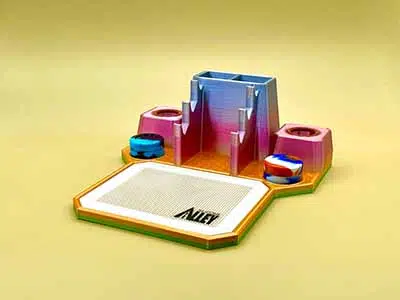 If you're an avid dabber, a dab station is essential and a rite of passage. It will become a beacon of light through good and bad, and truly set the stoner vibes. If you prefer ground herb over dabs, consider a smell proof stash box. A wooden stash box has a timeless, discreet aesthetic that complements most aesthetic stoner rooms.
Glow-in-the-dark Rolling Tray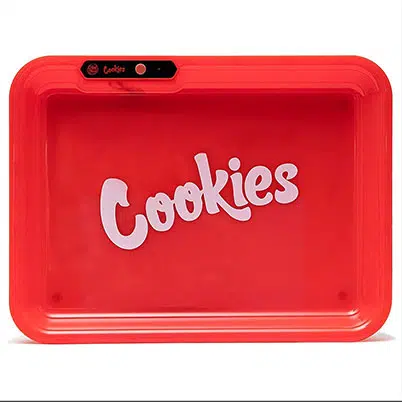 If you don't have a rolling tray it's about time you get one. This Cookies glow-in-the-dark rolling tray has the added appeal of letting you roll with ease in dimly lit rooms. When it's right, it's right.
Ashtray for Stoners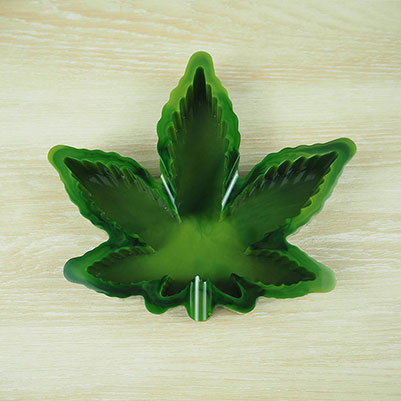 Much like rolling trays, there are tons of ashtrays for stoners out there but the coolest ones are custom. While you could grab a unique ashtray from Etsy, why not grab this weed leaf resin mold ashtray so you can make a new one whenever you want? Every time you change the vibe of your stoner room you can make a weed ashtray that matches.
Stoner Central
Now that you've set up your aesthetic stoner room how you like, it will surely become stoner central for your buds, bae and you to enjoy to the highest.