If you're dabbling more and more into edibles, you might want to consider making them yourself. While there are so many edible recipes out there, the advantage of weed gummies is that they stay good for a long time when stored properly. There are also hundreds of cool silicone gummy molds out there, even ones shaped like mushrooms, skulls, smiley faces and you guessed it, marijuana.
Note: All silicone gummy molds featured are made with 100% food grade silicone, are nontoxic, dishwasher safe and freezer safe. Most are NOT oven safe.
Photo: PJ Bold/Unsplash (mashup)
15 Cool Silicone Gummy Molds for Weed
Silicone Gummy Bear Mold
You can't get more classic than going with a silicone gummy bear mold. While there is an array of cool shapes out there, gummy bears are the perfect size, shape and texture. They're also really easy to pop out. This particular gummy bear silicone mold is ideal if you like to stock up or tend to have a lot of people over. It comes in a pack of 5 gummy edible molds so they make a great stoner gift too.
Silicone Gummy Worm Mold with Dropper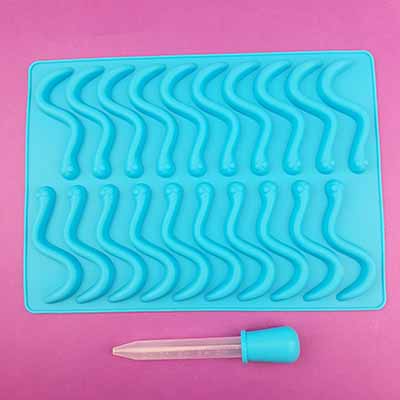 Gummy worm molds are hard to get right normally since the shape inherently makes them harder to pop out but the cavities in this one are perfectly sized out. It even comes with a dropper so you can dose your gummies perfectly!
Gummy Bear & Gummy Worm Mold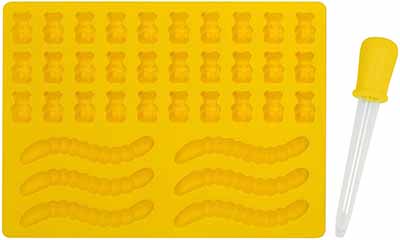 Which camp are you in? Well, now it doesn't matter because this silicone gummy mold tray gives you the option to do gummy bears and gummy worms at the same time. Genius!
Marijuana Gummy Mold 1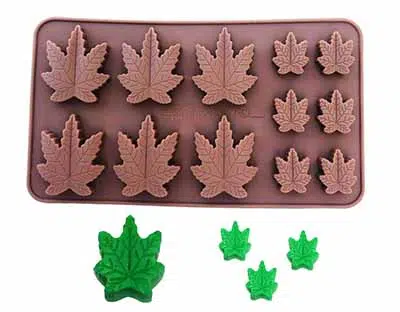 There's nothing more natural than using a marijuana leaf gummy mold for your edibles. The best part about this particular silicone mold is that you can make two different sized pot leaves, depending on how stoned you want to get.
Marijuana Gummy Mold 2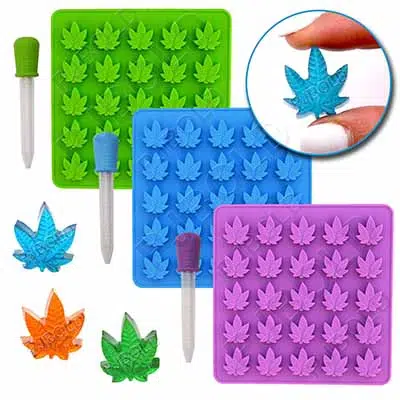 This gummy candy mold is ideal if you want to make a lot of bite sized gummies. Each tray has 25 cavities so you can stock up or share with friends, and you'll love how detailed they come out.
Marijuana Gummy Mold 3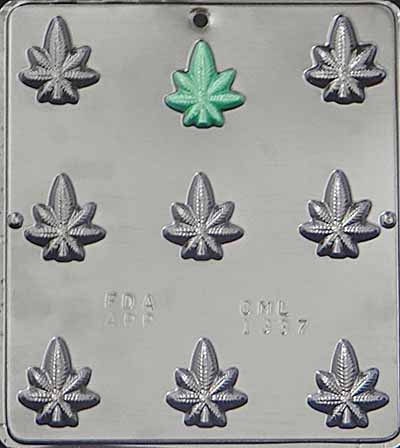 This last marijuana gummy mold is perfect if you want enough for you and a few friends, and prefer them to be the same size. This one is also the most realistic and finely detailed of the three silicone molds and our personal favorite. Consider using any of these marijuana molds for chocolate edibles too!
Mushroom Edible Gummy Mold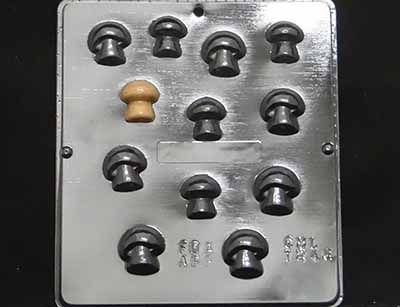 Magic mushrooms will take on a whole new meaning with these cute little caps. Much like gummy bear silicone molds, mushrooms are the perfect shape for gummy edibles.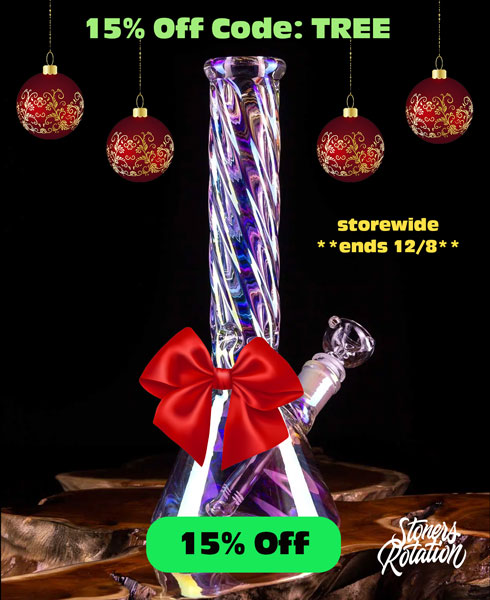 Emoji Faces Gummy Mold Trays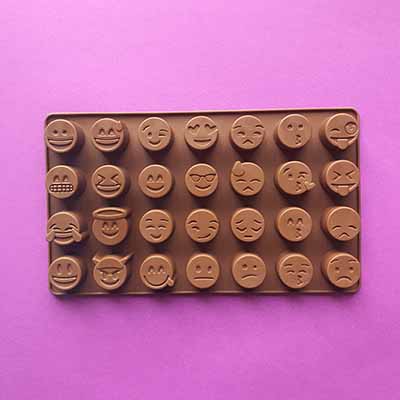 We love how expressive this funny gummy mold is. You can pick the emoji that best matches your mood or just laugh at how cute each is.
Smiley Faces Gummy Mold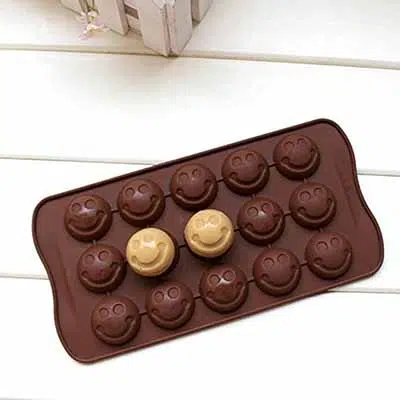 While emojis are cool, these bright smiley faces are perfect to get everyone in high spirits.
Heart Gummy Mold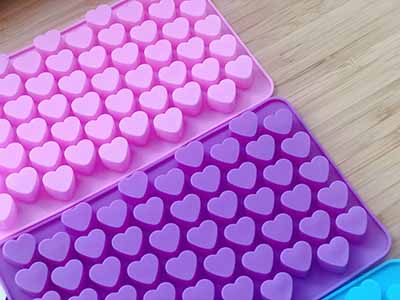 How deep is your love? Well, these heart gummy molds are super cute for Valentine's Day, when you host the next smoke sesh or simply a good way to spread the love!
Pineapple Edible Gummy Mold
There's nothing that says summer like these cute pineapple silicone gummy molds. You can't beat the detailing and should take the opportunity to infuse them with some sweet Pineapple kush. Mahalo, or better yet, Mahalohigh!
Roses Silicone Gummy Mold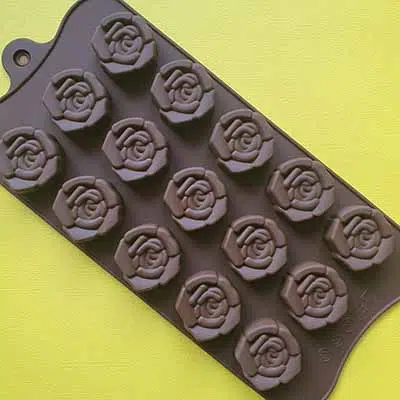 This roses gummy mold makes the perfect Valentine's Day gift or birthday gift, simply infuse your gummies with some Durban Poison and the night will be unforgettable.
Mini Cupcake Gummy Mold Trays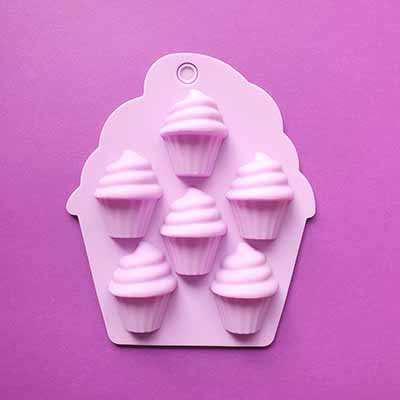 Skip the birthday cake, these mini cupcakes are just what you need. You can use them to make chocolate edibles, infused cake bites or gummies so they're perfect for birthdays and beyond.
Flamingo Silicone Gummy Mold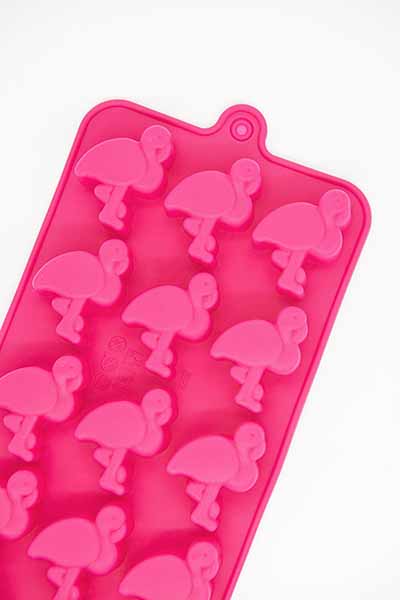 Another unique gummy mold for the summer, these flamingos will get you higher than a flamingo can fly, and they fly pretty high, surprisingly. You can even try out mini infused popsicles to cool off.
Skull Gummy Mold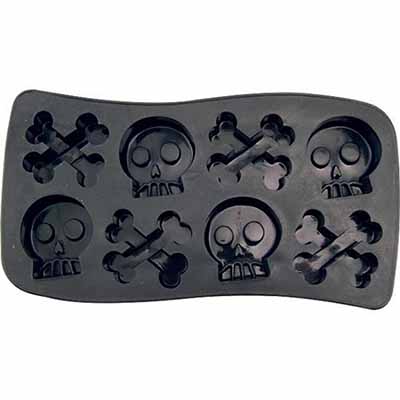 This is the kind of pirate booty you've been always waiting for. This skull gummy candy mold is perfect for Halloween, scary movie night or if you simply have a penchant for all things skull.
How Long Do Weed Gummies Last?
While you could pick up your favorite edibles at your go-to dispensary, they're actually surprisingly easy to make and last longer than most kinds of edibles. Liquid edibles like energy drinks and sauces tend to only last around 5-7 days while solid edibles like gummies can last a few weeks or even months if you follow these tips.
How do you Preserve Homemade Gummy Bears?
First, you should know that sugar acts as a natural preservative but it's best if you keep the gummies tightly wrapped within an airtight container in a cool part of your pantry. Make sure they're not in the open air for long, are protected from light and stay at room temperature. Doing this will keep them fresh and preserve the texture so they doesn't get sticky or harden.
How do you keep Gummies from Sticking to the Mold?
Dust the tray with just a little bit of cornstarch and you should have no problem popping them out once they're ready.
How much does a Gummy Bear Mold Hold?
As you can see, every silicone gummy mold tray differs in the quantity of cavities and size of each. The ones featured above range come with 12, 15, 20, 26 and up to 50 cavities, respectively.
Does Walmart Sell Gummy Bear Molds?
Most of the gummy edible molds featured above are from Etsy and other online shops but you can also head to your local Walmart if it's more convenient or you want to get it right away. These Gummy Bear Molds from Walmart come with 50 cavities. Go big or go home.
How to Make Weed Gummies
If this is your first time, you can learn all about how to make weed gummies in our guide which lays out everything from ingredients to steps to how to store them so they stay fresh. You're about to get bear-y high, my friend!