The North American cannabis market is a potentially $75 billion opportunity waiting to be snapped. It's therefore not surprising that marijuana stocks are constantly on the radar of Wall Street experts. Despite the resurgence of cannabis stocks recently, some Wall Street analysts believe that a few of these stocks will eventually fall by at least 47%.
Feature Photo Source: Pexels
The following highlights the three marijuana stocks predicted by Wall Street experts to at least halve in value across 2021. Before going any further, it should be noted that this is the opinion or prediction of a group of Wall Street analysts. It is not certain that these marijuana stocks will underperform or crash as expected.
3 marijuana stocks Wall Street expects to crash in 2021
Here are the three cannabis stocks expected to crash in stock value across 2021.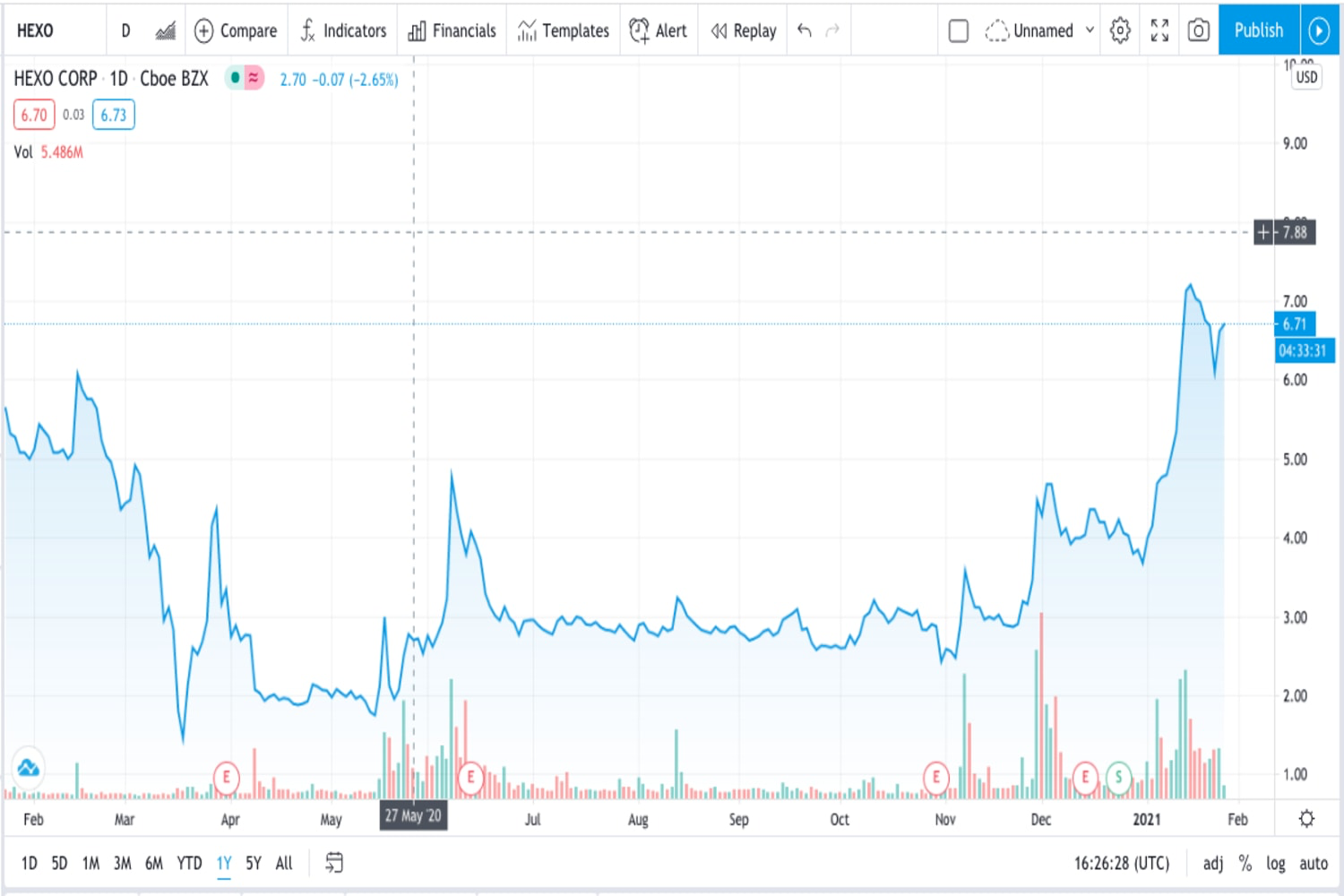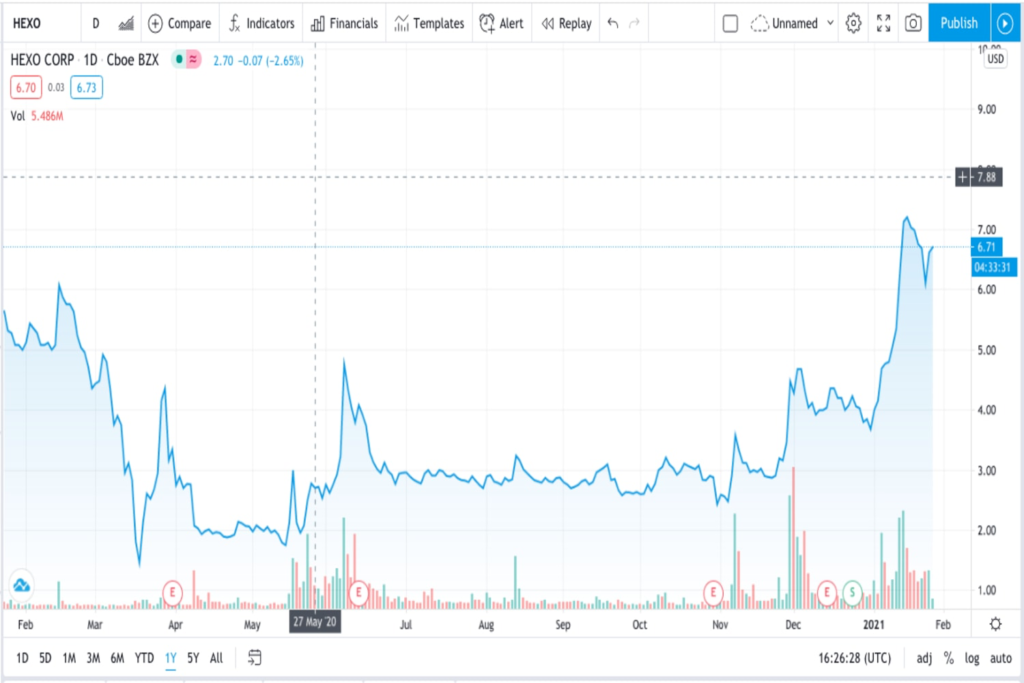 HEXO (NYSE: HEXO)
Wall Street experts aren't excited by Hexo and predict that its stock price would drop by at least 47% across the next year. This Quebec-based marijuana stock had a lot of potential though. For instance, Hexo signed a 200,000 kilo-in-aggregate wholesale agreement with Quebec in 2018. To date, this remains the largest wholesale agreement of its kind in the marijuana industry. The agreement was to span across five years. HEXO also made plans to focus on high-margin derivatives like edibles, vapes, and infused beverages. This agreement and subsequent plans ultimately made HEXO the ideal weed stock to invest in.
Fast forward to 2021 and HEXO is yet to deliver on its promises. Mistakes like the acquisition of Newstrike Brands in 2019 when it didn't need the additional production capacity, continue to plague HEXO. Another problem for HEXO is its over-reliance on its cash reserves. Although it sold off its Niagra cultivation facility and laid off some staff, the overall costs of running the business are still too high. There are no signs that this is likely to change anytime soon. These are some of the issues that make Wall Street experts believe HEXO is worth avoiding. Click here for some counter reasons on why you should buy HEXO marijuana stocks.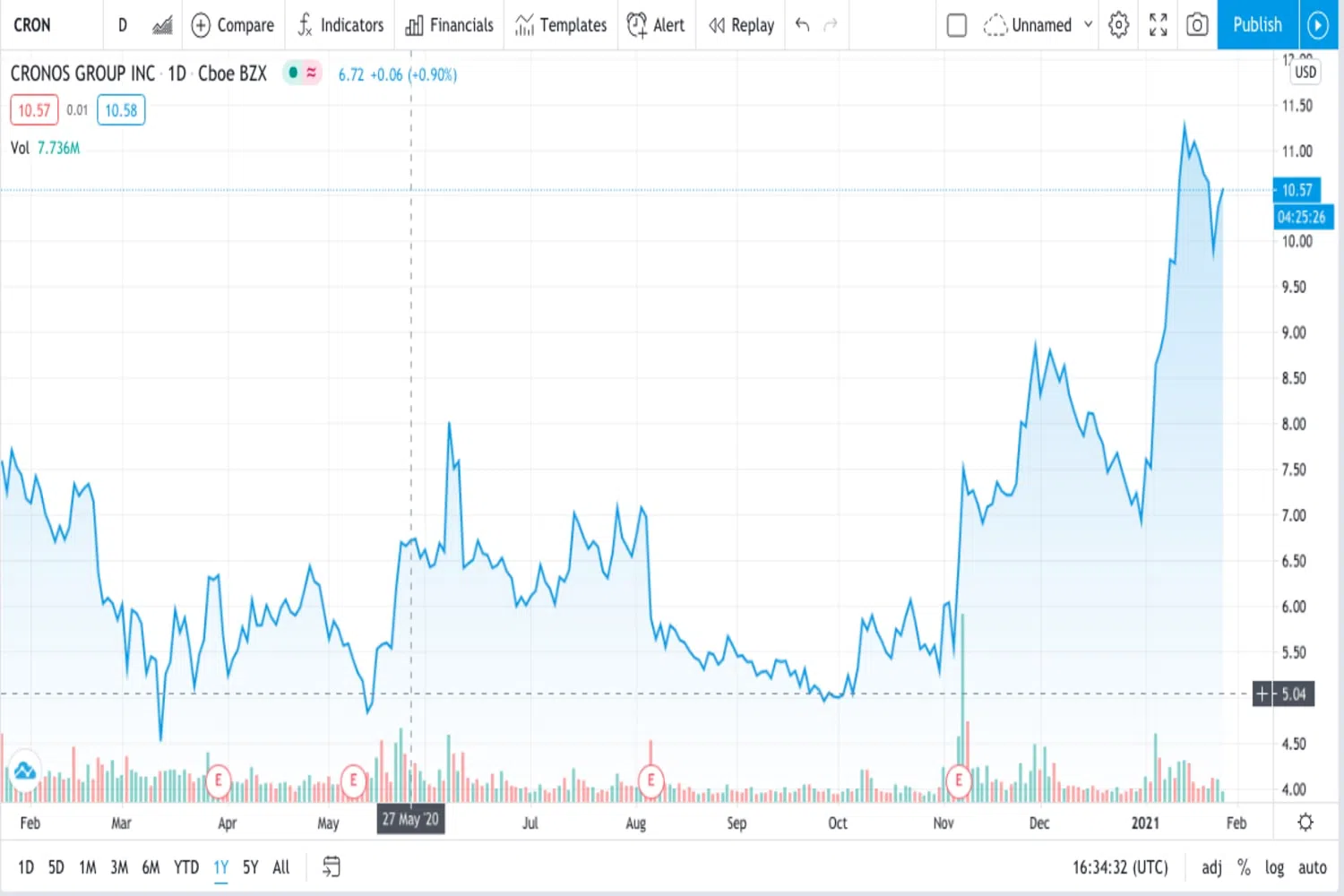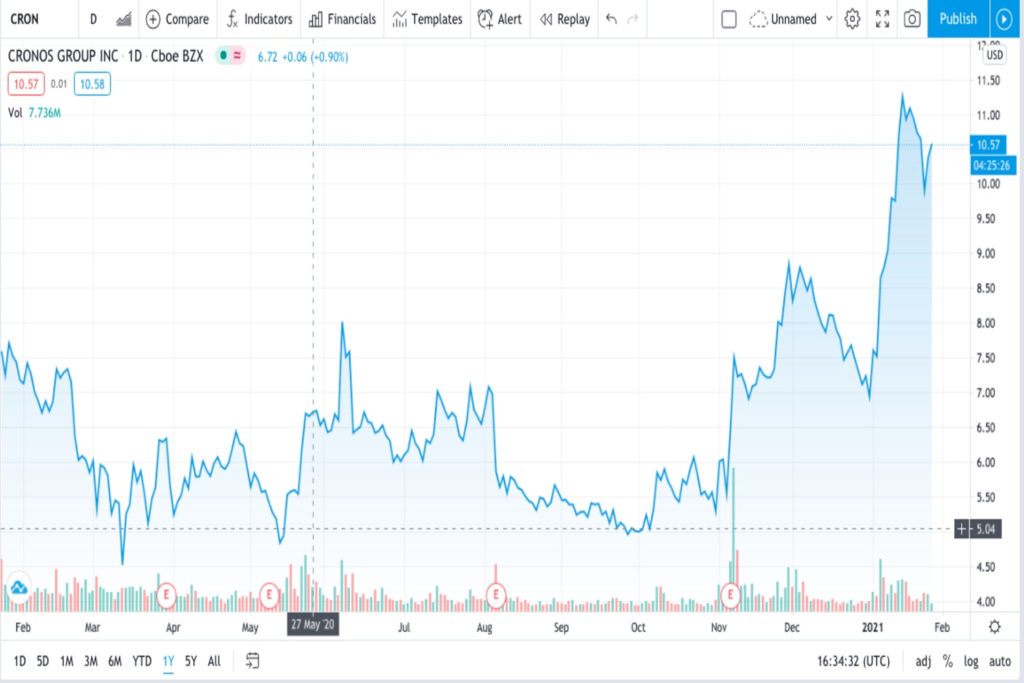 Cronos Group (NASDAQ: CRON)
The consensus among Wall Street analysts is that the Ontario-based Cronos Group will end the year 53% down. Unlike HEXO, Cronos Group is a cash-rich company. Much of this is owed to securing a $1.8 billion equity investment from Altria, the tobacco giants behind Marlboro cigarettes. This deal gave Altria a 45% stake in Cronos Group and ultimately allows them to diversify into the marijuana industry. It also alleviated any cash concerns for Cronos and offered the company a development and marketing partner.
So why does Cronos Group end up on this list with so many positives? We'll tell you why. Apart from being cash-rich, there are not many other positives for the company. Cronos is rapidly burning through its cash. What was once $1.8 billion has dropped to $1.3 billion.
The delay in launching its derivatives and the supply bottlenecks it subsequently faced haven't helped. Cronos' 40,000-kilo limited production potential also meant that the company had to place all its bets on derivates. This gamble hasn't paid off. With a market cap of around $4 billion, Cronos Group could only generate $33.8 million in sales throughout 2020. Abysmal or impressive? We'll let you be the judge.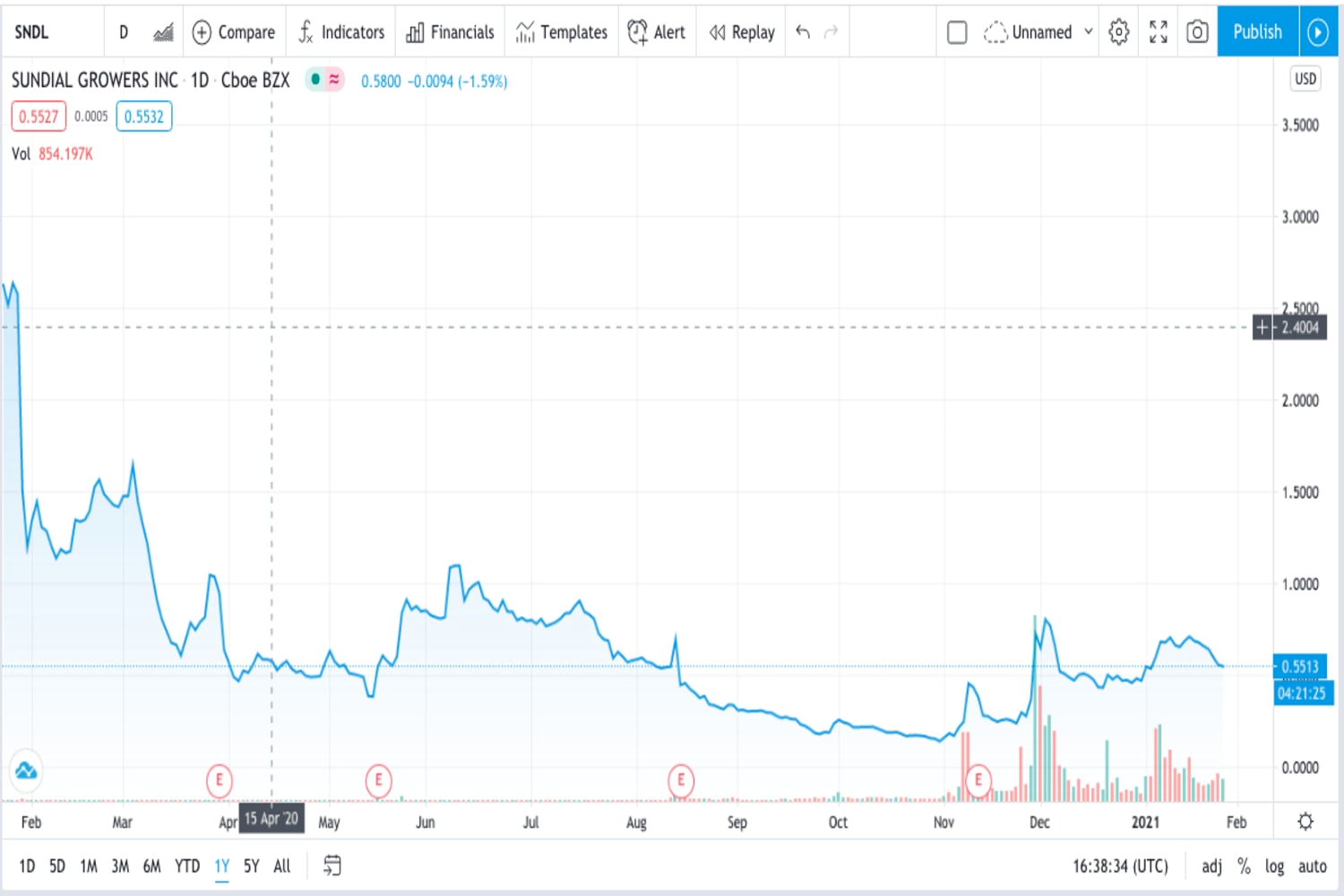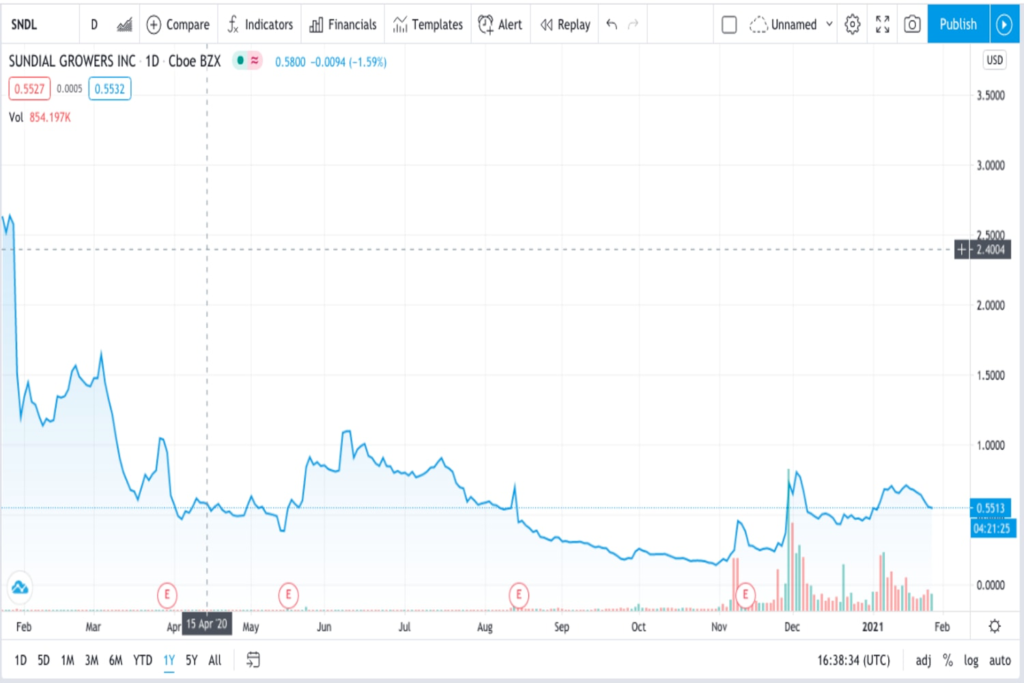 Sundial Growers (NASDAQ: SNDL)
A cannabis stock price of less than $1 qualifies Sundial Growers as a penny stock. However, this does not spare it from harsh criticism from Wall Street experts. Analysts jointly believe that Sundial will be down by at least 58%. This marijuana company has a market cap of around $700 million, which experts consider too high for a company with a stock price below $1.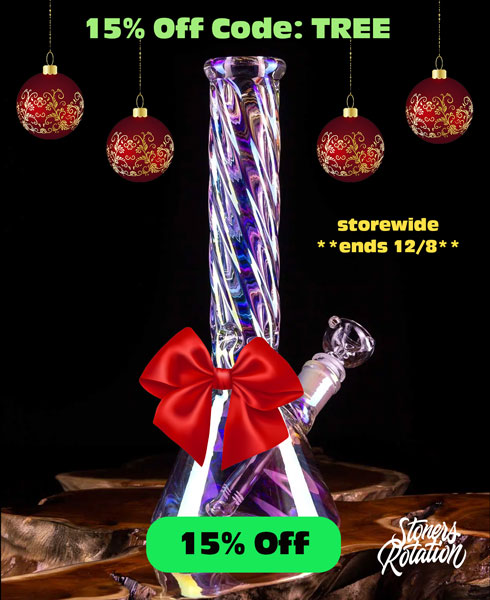 One key issue identified by experts about Sundial is that it's currently transitioning from a low-margin wholesale strategy to a higher-margin retail model. This has ultimately led to ongoing losses for Sundial Growers.
Also, experts believe Sundial Growers is nowhere near profitability and isn't guaranteed to survive in the long-term. Finally, Sundial Growers' weed stock valuation of less than $1 is insufficient for it to remain listed on the NASDAQ. Consequently, it might need to enact a reverse split to remain on the exchange.
The wrap up
The decision to invest or take risks is squarely down to an investor. The marijuana industry is rapidly evolving and a lot can change for these businesses highlighted this year. Notwithstanding, Wall Street experts project that unless drastic changes are made to these marijuana stocks, they're likely to lose money for investors this year.