If you got hooked on breaking bad harder than an addict gets hooked on meth, you're not alone! It's been over a decade since Vince Gilligan's masterpiece first aired and almost a decade since its end. However, there's yet to be a show that comes close to the fantastic storyline, brilliant character arcs, and the perfect flow of events, right from the pilot episode, to the last episode, "Felina." So it's no wonder the show received all the awards – from Emmy's to the Golden Globes. It even got into the Guinness World Record history as the highest-rated TV series!
With accolades like this, it's no wonder the world was hung up on this masterpiece of a show. But don't worry, we got you! Here's a list of shows you might enjoy if you loved Breaking Bad. And yeah, they might not have the amazing, brilliant chemistry Bryan Cranston and Aaron Paul do, or the attention to detail Vince gives to every shot, but these are as close as it gets to the good stuff!
So without further delay, here are 10 shows like Breaking Bad that should be on your watchlist!
Photo: Flickr
10 Shows Like Breaking Bad
Better Call Saul
Yes, this might feel like an obvious choice, but we would be doing a severe injustice by not including it on this list!
Firstly, you get to see some of your favorite characters like Saul Goodman (Bob Odenkirk), Mike Ehrmantraut (Jonathan Banks), and arguably one of the best villains in TV history, Gus Fring (Giancarlo Esposito).
Secondly, the spin-off is set in a similar setting as Breaking Bad, so it almost feels like a homecoming. Not only the premise, but even the plot is quite similar. We get to witness a seemingly good guy slowly turn into the anti-hero.
Where to watch: Netflix.
The Walking Dead
If you're thinking, "But there are no zombies in Breaking Bad, how are they related?" relax! No one said they have to be precisely identical. While it's true Breaking Bad was set in a more realistic premise, if you liked the bloodshed and violence BB had to offer, The Walking Dead might be right up your alley.
Fun Fact: The leading man in The Walking Dead, Rick Grimes (Andrew Lincoln), has even admitted to taking inspiration from Vince Gilligan's magnum opus in preparation for the show. It's over 10 seasons long, so you're going to be occupied for a long while with this show.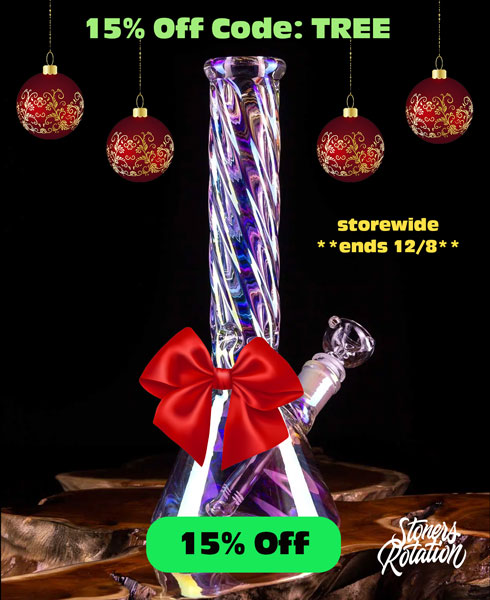 Where to watch: AMC.
Orange Is The New Black
Although a stark contrast from the male-dominated Breaking Bad, this female prison drama has managed to keep its fans hooked for seven seasons. We're tied to the gripping plotline as we watch the many adventures and misadventures that our favorite criminal protagonists get into.
Humour, tons of emotion, and character-driven plots are what you'll get with this drama infused with a healthy dose of dark comedy.
Where to watch: Netflix.
Fargo
Roughly based on the popular Coen Brothers film, this show is filled with gore, violence, and a fair share of dark humor. Like Breaking Bad, the series deals with crime and corruption, but unlike BB, the premise is set in frigid cold North Dakota. On the bright side, you'll get to see some insane talent on the show – such as Billy Bob Thornton and Breaking Bad's own Bob Odenkirk.
Where to watch: Netflix.
The Sopranos
While discussing shows that deal with crime, action, and gangsters, it's difficult not to mention one of the most legendary series out there – The Sopranos. The plot revolves around Tony Sopranos, a mobster who tries to balance his mafia mob life with his family.
Though the show had an abrupt end, its six-season run has audiences glued to the screen begging for more!
Where to watch: Hulu.
Deadwood
Set in a modern Western premise, Deadwood is a gripping, thrilling drama filled with shocking plot lines. Though the show didn't run for as long as Breaking Bad, its 36 seasons will definitely satisfy your craving for drama, interesting characters, and unexpected twists.
Additionally, if you fancy intricate period sets and costumes, you'll love the attention to detail in the production design of this series.
Where to watch: HBO.
Banshee
Though this show might be a little more intense than Breaking Bad, its plot filled with bad guys, corruption and gore are bound to remind you of Gilligan's masterpiece. However, unlike meth dealers, the premise of this show revolves around drug pushers. It's full of lively characters and has its fair share of humor and action.
Where to watch: Hulu.
Boardwalk Empire
When we talk about an ensemble cast and shows like Breaking Bad on Netflix, we can't exclude this period drama based around alcohol smuggling, set in the 1920s. While it's no meth, alcohol was an equally dangerous commodity back in the day. This crime drama keeps the audience hooked with its brilliant cast and set design.
Where to watch : HBO.
Oz
Another gem from HBO, Oz, is a drama set in prison and relies heavily on solid characters, just like Breaking Bad. In this show, the characters are not painted in either black or white, but rather in different shades of grey. Its fair share of unexpected deaths will have you picking your jaw from off the ground.
Where to watch – Hulu.
The Wire
Given a chance, I'd find a way to put The Wire into any list of TV shows, but it just so happens that it's naturally a good fit for shows like Breaking Bad. Like BB, The Wire deals with drugs, crime, cops, and criminals. It also has a lot of violence and has a different setting in every season, which makes it interesting enough to keep you occupied for five seasons.
Where to watch: HBO.
As Binge-worthy as Breaking Bad
While Breaking Bad is a one-of-a-kind show that's hard to replace, we're sure you'll find a worthy contender in this list of shows like Breaking Bad! If you're looking for more bingeable series you should definitely check out these trippy shows on Netflix!