Since its release in 2017, Snowfall has rightfully earned its place as one of the best crime shows on television in recent times. Crime lovers worldwide couldn't get enough of Franklin Saint (Damson Idris), as he rose to fame in the drug scenes of the 1980s.
If you are among those who couldn't get enough of the series, here are some other similarly gripping TV shows like Snowfall that will have you hooked!
Photo: Wikipedia Commons
12 Shows Like Snowfall
Ozark
Like Snowfall, this crime drama also came out in 2017. It revolves around the life of Merty Byrde (Jason Bateman), who spirals into the dark corners of a drug game and becomes surprisingly good at it. Apart from the similar drug-based plot, the show's exciting characters and plot lines will keep you glued to the screen.
Where to watch: Netflix.
Power
Like Ozark, this series' premise revolves around a businessman James "Ghost" St. Patrick (Omari Hardwick), who leads a secret double life as a drug lord. Ghost has plans to go legit, but his many obstacles are enough to keep you interested for six whole seasons.
Where to watch: Hulu.
Breaking Bad
Listed in Guinness World Records as the highest-rated show of all time, Breaking Bad revolves around a family man whose desperate condition drives him to become a meth cook and then slowly a drug lord. However, he finds it difficult to get out of the game once he gets a taste of power. Breaking bad is often enjoyed by people who like shows like Snowfall and Power.
Where to watch: Netflix.
Narcos
If shows about cocaine are your kinda drug (excuse the pun), then Narcos definitely needs to be on your watchlist. This biographical crime drama documents the rise and fall of Columbia's biggest drug lord – Pablo Escobar, and the cat and mouse chase between him and the DEA.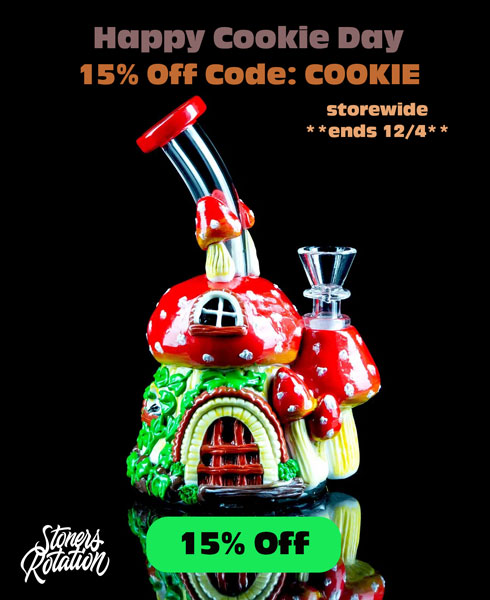 Where to watch: Netflix.
Queen of the South
Most crime and drug-related shows revolve around men. So if you're looking for a new change in perspective, try this five-season series about Teresa Mendoza, a woman who is forced to escape and seek refuge in America after the unexpected death of her drug-dealing boyfriend in Mexico.
Where to watch: Netflix.
El Chapo
Similar to Narcos, this show, spread across three seasons, deals with the life of one of the biggest drug kingpins to have ever lived. Yes, we are talking about the legendary Joaquin "El Chapo" Guzmán, the head of the Sinaloa Cartel. The show documents his rise to success and eventually his inevitable fall.
Where to watch: Netflix.
Magic City
If you love flashy shows about power, wealth, and dirty secrets, this show should definitely be on your watchlist. Set in Miami in the 1950s, the premise revolves around Ike Evans, a businessman who got to success by getting his hands dirty. Now he wants to get clean, but the mob boss who helped finance his dream has other plans.
Where to watch: Starz.
The Chi
The Chi is one of those underrated shows that you feel elite for watching, know what we mean? The four-season series takes us deep into the dark and dangerous lives of the residents of South Chicago who are forced to deal with the after-effects of a murder in their area. If you're looking for tv shows like Snowfall on Hulu, you'll definitely enjoy this one.
Where to watch: Showtime.
Sneaky Pete
The plot of this highly-rated show revolves around Marius, a conman who attempts to leave his old life behind by stealing the identity of his cellmate, Pete. However, Pete's family and their dark secrets and lies are just as bad, if not worse, than the life he was trying to let go of. Throughout three seasons, it gets harder and harder for Marius to keep up the charade.
Where to Watch: Amazon Prime.
4 Blocks
This crime drama revolves around Toni Hamady (Kida Khorramshahr Ramadan), who tries to leave a life of crime behind as he wants to spend more time with his family. However, life pulls him back into the crime ring after an unsuccessful sting operation, and maybe there's no way out this time. This three-season drama received many accolades for its plot and stellar performances.
Where to watch: Amazon Prime.
Animal Kingdom
Joshua (Finn Cole) moves into his grandmother's house after the death of his mother. Little does he know that they have a family crime clan and that his life will change forever as he joins his cousins on their criminal shenanigans. The intense plot lines and gripping twists have kept audiences hooked to this show for five years now.
Where to watch: Netflix.
Peaky Blinders
If you love crime and period dramas, Peaky Blinders is a perfect blend of the two. Follow Tommy Shelby (Cillian Murphy, who, in my opinion, was born for the role) and his family as they rise to fame in the crime world of Birmingham, set in the 1930s after World War 1. The thick accents, beautiful costumes, and intricate sets are just a few of the things that make this show binge-worthy.
Where to watch: Netflix.
Crime Lovers Rejoice
It's going to take a while before the next season of Snowfall is out, but watching these shows like Snowfall might make the wait seem less painful. If you're looking for movies that are equally as intense, check out this list of the best psychological thrillers on Amazon Prime.