When Barry first aired in 2018, it was hard not to fall in love with the lovable character of a hitman who suddenly decided to change course and pursue his passion for acting. The show is packed with humor and has some of the craziest characters seen on television in recent years. The show's third season is currently out, so here are some other amazing shows like Barry to watch stoned after one too many bong hits while you wait for the next episode.
Photo: Wikimedia Commons
10 Shows Like Barry Guaranteed To Make You Laugh
South Park
If you're wondering what an animated show is doing on a list of shows like Barry, you'll be pleased to know that Bill Hader is credited as a creator, producer, and writer on the show! If you're looking for a painfully funny show to pair with your next smoke sesh, this quirky animated series full of foul-mouthed characters is a great pick, especially if you're looking for the same style of humor. And if you're looking for new content you can check out the South Park Streaming Wars!
Fleabag
Like Barry, Fleabag also has one central character who has no idea what they're doing in life. The series follows a nameless woman, who we know as Fleabag, who is navigating her way through tricky family relationships, meaningless hookups, and trauma. It's painfully relatable, incredibly witty, and like Barry, the lead actor Phoebe Waller-Bridge is also the show's creator.
The Kominsky Method
If what attracted you to Barry is the acting/entertainment industry side of it all, you'll love this show about an acting coach, Kominsky, who, despite being close to retirement, isn't ready to let go just yet. Follow him and his agent, Norman Newlander, as they try to stay relevant in a city that values only youth and glamour. It's got a brilliant cast, interesting plotlines, and is a top candidate on our list of shows like Barry.
Russian Doll
Another great series where the lead actor is also the creator of the show. Natasha Lyonne shines as Nadia, a woman in her thirties who, while attending an event as a guest of honor, finds herself in a time loop and ends up at the same event over and over again. It's an excellent mix of funny and trippy and the perfect thing to watch if you're looking for shows like Barry, especially after a joint.
Succession
Though Succession and Barry are pretty different plot-wise, the humor in both these shows has a lot of similarities. Also, both have eccentric, quirky characters, like Hank in Barry and Roman in Succession. The plot of this drama series follows the powerful media family, the Roys. When Logan, the head of the family, announces his retirement, his four children try to prove themselves worthy of replacing him.
Vice Principals
Barry is a show about following what you want in life, right? Similarly, Vice Principals follows the story of Lee Russell and Neal Gamby, who are high-school vice-principals desperate for a promotion. However, their eagerness often lands them in uncomfortable, embarrassing, and highly hilarious situations. So if you're looking for a breezy, funny show to binge the next time you're baked, look no further than Vice Principals.
Mr Inbetween
If you're looking for shows like Barry that have a good mix of comedy and crime, Mr Inbetween is a great pick. Even the plotlines are similar. Mr Inbetween follows the life of an assassin, Ray Shoesmith, who finds it challenging to balance the different roles he has to play. Between being a dad, a friend, and a lover, he finds himself in some weird situations.
Fargo
Barry might be one of the best dark comedies in the TV scene today, but it is shows like Fargo that paved the way. Based on the popular 1996 Coen brothers film, Fargo is centered around a crime committed in a small town. Like Barry, the show does a great job balancing violence and humor and has a pretty exciting plotline as well.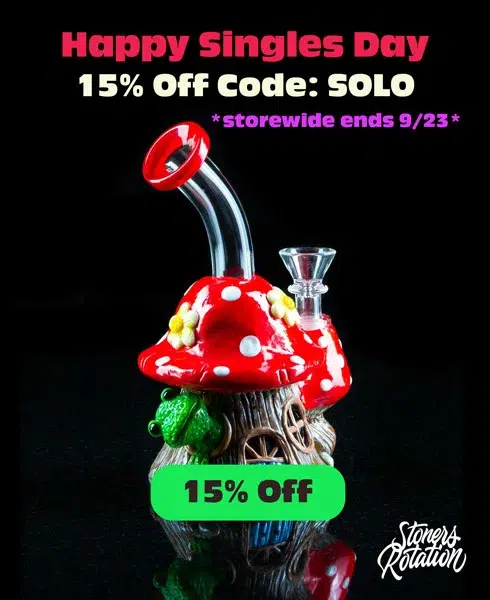 Get Shorty
I was surprised to learn that Barry is not the first or the only show that featured people in the crime world trying to make it big in entertainment. This hilariously endearing series follows Miles Daly, a crime family member. He is trying to leave the life of crime behind and make a name for himself as a Hollywood producer. But, just like Barry, it turns out to be more complicated than it seems.
Killing Eve
After watching Killing Eve, you'll start to wonder why Barry wanted to leave his criminal life behind. They make it look so good! This show follows the cat and mouse chase between Villanelle, an assassin, and Eve, an MI5 agent tasked with hunting her down. What makes this a perfect pick for people looking for shows like Barry is that it takes a serious subject and makes it light and easy to watch. This is perfect for people who love watching TV after a blunt and aren't looking for anything heavy.
Bonus Picks
Divorce
The Deuce
Entourage
Silicon Valley
The Americans
More Funny Shows Like Barry
If you enjoy both comedy and crime and don't want to have to pick between the two, you're in luck. This list has enough trippy shows to entertain you after getting high. However, if you want more fun stuff to watch, you should check out this list of funny crime shows.
Do you have more burning questions around cannabis?
Email us at [email protected] with your questions/topic suggestions and we will get back to you!