Johnny Depp and Helena Bonham Carter movies are, truly, one of a kind. The two are unique artists and performers in their own right. And each boasts a filmography that is as wonderfully weird as they are. But when they act alongside one another, the blend of their unique styles offers something horrifyingly magical.
Grab your pipe and let's go on a ghastly carpet ride.
Photo: Flickr
All The Movies Johnny Depp and Helena Bonham Carter Have Done Together
Not all viewers might be aware of the duo's illustrious cinematic past. Depp's appearance in the Fantastic Beasts and Where to Find Them franchise and Carter's in the Harry Potter franchise has certainly made the possibility of their characters uniting on-screen quite intriguing. Those aware of their working relationship might be even more eager to see this gloriously unholy alliance come to life. Given Depp's removal from the role, however, a Grindelwald-Lestrange union might be nothing but a pipe dream.
While we may not get them together in those specific roles, however, we have seen them act opposite one another in several other avatars. Here are all seven Johnny Depp and Helena Bonham Carter movies, ranked.
7. Dark Shadows (2012)
Tim Burton's fantasy comedy horror adaptation of an American gothic soap opera of the same name stars Depp as the vampire Barnabas Collins and Carter as Dr. Julia Hoffman, a perpetually inebriated live-in psychologist to the family currently inhabiting Collins' estate.
Burton, Depp, and Carter had already delivered a string of wildly successful projects by this point. So naturally, most people were excited for another product of their collective mind. Add to that an all-star cast and some classic Burton-esque visuals and it really should have been a successful venture.
Unfortunately, the movie fell short of most people's expectations. This was largely due to an overall plot that seemed to be hurtling toward nowhere in particular. And the lackluster script that struggled to carry it through certainly didn't help. The film deviated from the melodramatic, atmospheric style of its source material, tending toward comedic and often campy. Despite that, fans of the original Dark Shadows probably still enjoyed it more than viewers coming into the story for the first time.
After all, they at the very least had the privilege of seeing beloved characters be brought to life in a new way. For others that went in totally unaware, the movie made for a difficult, unmemorable watch. Except, of course, for the performances of its cast. Depp and Carter, in particular, managed to get a chuckle out of audiences, as always.
6. The Lone Ranger (2013)
Directed by Pirates of the Caribbean's Gore Verbinski, the film is based on the fictional masked ranger who goes by The Lone Ranger, one of the most enduring and defining icons of American culture, especially in the context of the Old West.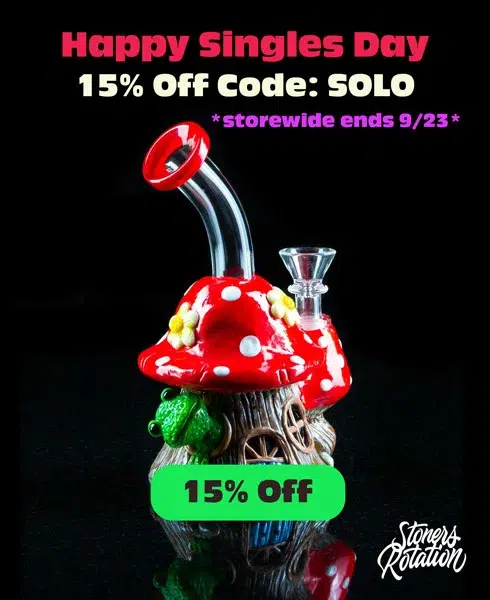 Depp plays The Lone Ranger's friend Tonto. This casting choice earned significant criticism since Depp is not of Native American descent. The producers, however, defended their choice stating they consulted an adviser from the Comanche Nation. Additionally, Depp shared his hope that his portrayal could help reshape how Native Americans are characterized in films. Linguists later complemented the actor's grasp of the Comanche language as "adequate."
Outside of Depp, the film's lead was played by the since-canceled Armie Hammer. Carter starred as a brothel madam and ally to the leading duo, Red Harrington.
Controversies aside, the film sadly didn't perform too well. And it isn't hard to see why. You'd think a movie based on such an iconic figure, starring a gifted cast, and helmed by a director of Verbinski's caliber would have held a riveting charm. Yet the film falls flat, featuring a bland story and a dull script.
Yet, as with any other Johnny Depp and Helena Bonham Carter movie, it somehow still manages to hold enough wit to still be enjoyable despite any misgivings one might have going into it.
5. Alice Through the Looking Glass (2016)
The follow-up to Alice in Wonderland, Through the Looking Glass, sees the titular Alice battling the Red Queen to protect Mad Hatter from her devious plans. The movie, like its predecessor, was visually stunning and entertaining enough. Yet it did lack some of the first one's charm and novelty.
The first biggest difference was that this film was directed by James Bobin. The first one was helmed by Burton. Beyond that, it featured an extended all-star cast that included Alan Rickman, Barbara Windsor, and Andrew Sachs in their last acting roles before their deaths.
Unlike the first film, Through the Looking Glass deviated quite significantly from its source material. This would be raised as one of the biggest criticisms of the film. After all, the first film already took some liberties with Lewis Carroll's characters, yet it still told a familiar story. The sequel, however, bore no real resemblance anymore to the beloved tale leading many to denounce it as nothing more than a cash grab. This is ironic, seeing as the film bombed at the box office and cost its makers a pretty penny.
When you place that in the middle of several other issues, including Deep's legal troubles and audiences outgrowing Disney's endless remakes and sequels, it was doomed to fail. Yet, in hindsight, it proves to be a rather enjoyable follow-up to the first film. One worth watching for the performances of its cast, both returning and new.
4. Alice in Wonderland (2010)
Drawing just enough inspiration from Lewis Carroll's original tale to weave the story, Burton's take on the classic Wonderland is as quirky, dark, and visually stunning as one would expect it to be.
The story follows Alice as she returns to Underland after several years with no memory of her first trip down there. Yet, her former friends including the Mad Hatter insist it is her destiny to slay the Jabberwocky and save them all from the tyranny of the Red Queen.
The film was certainly subject to criticism, largely due to its story lacking the heart of Carroll's novel. Yet, most viewers were in agreement where the film's visual storytelling was concerned. Burton's ability to take his audience on an eerie journey is unparalleled. Depp stars as the Mad Hatter, and Carter adds her unique flavor to the tale in the form of the Red Queen.
3. Charlie and the Chocolate Factory (2005)
The film that spawned the holy trifecta of gothic weird films, Charlie and the Chocolate Factory sits at number three on our list for a good reason. It is an unpolished look into what can come of bringing a group of equally weird and talented individuals together.
Burton's musical fantasy take on the classic tale was, as one would expect, heavily influenced by his unique style. One that he would further develop through the years. You can see much of the vision from this movie recreated in his later works such as Alice in Wonderland.
Depp naturally stars as the eccentric Willy Wonka, a role previously made iconic by Gene Wilder's portrayal in Willy Wonka & the Chocolate Factory (1971). Carter portrays Mrs. Bucket, mother to Freddie Highmore's Charlie Bucket, one of five children who wins a Golden Ticket that allows him to visit Wonka's factory.
Reactions to the film were, as is the norm with Burton's films, mixed. While some praised it for its dark comedic take on a classic, others – including Wilder – found it "insulting." Despite this, the film remains the only successful adaptation of a Roald Dahl novel and has remained popular among fans of the Burton-Depp-Carter trio.
2. Corpse Bride (2005)
Arguably one of Burton's finest works, the Corpse Bride saw him team up with director Mike Johnson. The animated film was a musical dark fantasy based on an original story and characters created by Burton in collaboration with Carlos Grangel.
Set in the Victorian era, Corpse Bride stars Depp as Victor, a hapless groom-to-be. While rehearsing his vows, he unwittingly marries the corpse of a woman named Emily, voiced by Carter. Mayhem ensues as Victor now finds himself straddling the life of the living and the dead. All, of course, while pining for the woman he truly loves.
The film has all the hallmarks of a Burton movie. From whimsical storytelling to macabre undertones, and from gorgeous visuals to a truly romantic yet bittersweet plot. And it all comes together effortlessly with a quality script and wonderful performances from Depp and Carter.
You'd think such high praise would warrant the number one spot. Yet there is another that manages to top even a film as lauded and acclaimed as The Corpse Bride.
1. Sweeney Todd: The Demon Barber of Fleet Street (2007)
The only thing better than an animated musical in Burton's classic style featuring Depp and Carter? A live-action musical from Burton featuring Depp and Carter.
Based on the 1979 musical of the same name, Sweeney Todd stars Depp as the titular barber and serial killer. Carter features as his equally-murderous and entrepreneurial sidekick Mrs. Lovett who has a peculiar love for baking the worst meat pies in the world.
The movie earned significant praise for its faithfulness to the original. The script offered a perfect amount of macabre wit to go with the film's bloody visuals and gory themes. Depp and Carter, both known for being masters at being able to play zany characters that were as loud as their outfits adapted beautifully to roles that required subtlety and intrigue. And despite not being known for their musical talents, the duo put in the work. The results met the expectations of Stephen Sondheim, who created the music for the original.
Much like Corpse Bride, Sweeney Todd was as gut-wrenchingly beautiful as it was spine-chillingly horrifying. And that, essentially, sums up the Johnny Depp and Helena Bonham Carter movie experience.
Johnny Depp and Helena Bonham Carter Movies: When Darkness Turns to Light
Despite mixed reviews, it's hard to ignore the magnetism when Depp and Carter are on-screen together. The weird and wonderful worlds they bring to life are a kind of magic that is hard to recreate. If this list has left you feeling like you just can't get enough of the first family of macabre, there's certainly more where that came from.
Prior to the trio coming together, Burton worked individually with Depp and Carter on separate projects. Perhaps the most well-known of these was the 1990 fantasy romance, Edward Scissorhands. It has everything you'd ever want from a Burton film, only practical effects replace modern visual effects. And that only makes it better!
Outside of that, Burton and Depp also delivered quality movies in Sleepy Hollow (1999) and Ed Wood (1994). The latter is frequently regarded as one of Burton's best works to date.
Burton and Carter first met for the film Planet of the Apes (2001). The film was criticized for its story but praised for its visuals. The pair remained together for thirteen years during which they had two children. They worked on several blockbuster films while they were together. Perhaps the greatest one they ever collaborated on, however, was Big Fish (2003), a wonderfully whimsical fantasy drama that goes beyond just being a movie. It is an experience, one that really cannot be described in words.
While these movies were not Johnny Depp and Helena Bonham Carter movies per se, they certainly fit the bill. And they should successfully quench your thirst till the next time the duo chooses to grace us with another one of their whimsical epics.
Do you have more burning questions around cannabis?
Email us at [email protected] with your questions/topic suggestions and we will get back to you!