Figuring out what to do over the weekend can be exhausting. Sometimes all you really want to do is pack a bowl, hit that high, and chill out. But if you find that just isn't quite enough and you're restless to do something new, why not try your hand at some stoner art and learn how to draw a weed leaf!
Weed leaf iconography is one of the most popular across stoner art. It's easy to do and you can have so much fun switching the style up to match your own aesthetic. It pays homage to tradition while also allowing you to go absolutely wild with new age elements. The only limit to what you can do with this simple idea is your imagination.
So ash out your bowl, top it up, whip out a paper and pencil, and get yourself ready to have some fun learning how to draw some easy stoner-themed art.
Photo: Unsplash
How to Draw a Weed Leaf Step-by-Step
Drawing a weed leaf can be as easy or complex as you want to make it. But before you go experimenting, it helps to set up a base template to play around with.
How to Draw a Weed Leaf Outline
The first step to drawing anything is, usually, the outline. Once you get the basic shapes and proportions in place, you can begin to build your drawing up.
To do so you won't need anything beyond the most basic drawing materials. If you'd like to get a little fancy with it, you can try using weed-themed stationery, such as hemp paper. If not, the classic old-school paper and pencil will work just fine.
How to Draw a Cool Weed Leaf
After the outline comes the details. Now that you have a basic weed leaf design locked and loaded, you can start adding more lines to the leaves to make your drawing look closer to the real deal. This isn't necessary, of course, since the basic weed leaf is already a great place to start getting creative.
If you're looking to get into more trippy psychedelic stoner art, though, you might find a more detailed sketch that offers more dimension to your piece.
Drawing a Cartoon Weed Leaf
Cartoon weed leaf sketches are a fun, creative way to express yourself. They can be done in any style, with basic materials or an array of art supplies at your disposal. And you can incorporate any character that takes your fancy. The sky's the limit when drawing one of these bad boys!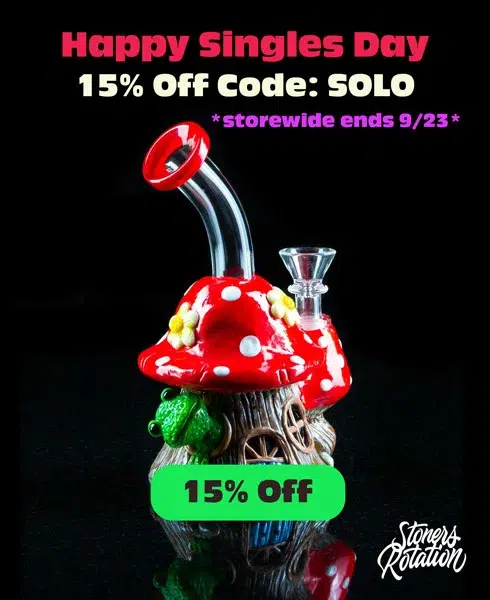 If you're new to it, you can start simple and try adding more weed-themed iconography into your piece. Alternatively, you could pop on two eyes, a nose, and a mouth and you've invented your own cartoon weed character. Have fun with it!
How to Draw a 3D Weed Leaf
You've got an outline, some details, and a few quirks down. From here on out, you can fully embrace your inner artist and start getting creative with what you do with your drawing. Would you like to add more layers? Maybe a few more photorealistic details? Perhaps you're ready to throw in some color?
Or if you want to really elevate your game, try your hand at 3D art! Just make sure you don't mixup your masterpiece for the real deal when you prep your next bowl.
How to Draw a Weed Leaf Tattoo
Tattoos often begin with flash art or a vector. Once you have a basic drawing or idea, the tattoo artist will draft up a digital sketch that they can print and trace out onto your skin before inking it in place.
If you're feeling adventurous, you could try creating your design yourself. And you don't even need to know how to use an expensive software or tablet to do it – you can start experimenting with something as simple as Microsoft Paint!
Not sure where to start? We recommend trying to draw a tribal weed leaf tattoo.
Drawing a Tribal Weed Leaf Tattoo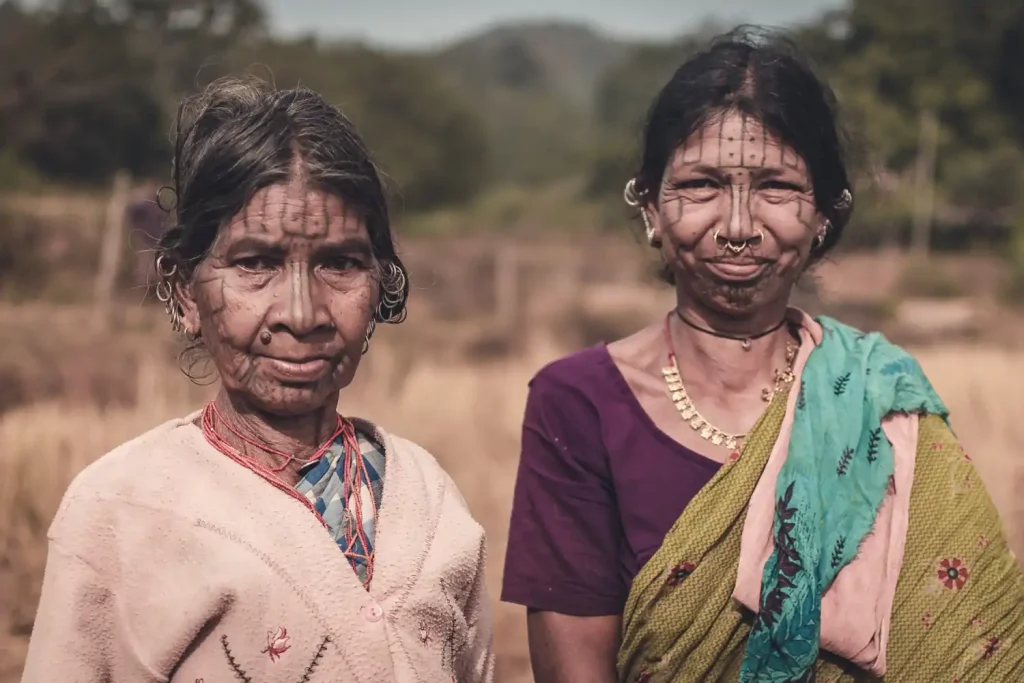 Tribal tattoos originate from ancient cultures. They are most commonly associated with the Polynesian people, for whom the tattoos carry deep, symbolic meaning and feature symbols inspired by nature as well as their cultural heritage.
Outside of these, there have been tribal tattoos discovered on mummies including the simpler dots and dashes kind on the mummy Otzi as well as extremely intricate ones that revealed everything about the wearer's life, such as the ones found on the mummy Princess of Ukok.
In modern tattoo art, the simpler tribal tattoos are usually done in basic bold black, and feature fewer details. And on the other end of the spectrum are the more complex tribal tattoos which can feature a dizzying level of detail and complexity. Some of them stay rooted in linework, while others blend in nature and spirituality-themed imagery.
You could, of course, play around with all of these ideas or even come up with something novel. As you work with this style, you'll find you can level up your skills bit by bit by practicing drawing a tribal weed leaf, building up to more difficult patterns, and eventually adding in color and depth.
Ultimately what you end up with will be a reflection of your own creative mind. So let your thoughts flow freely and enjoy yourself! And if you feel blocked, take another hit of your bong and try relaxing into the art sesh. The best stoner art tends to come out of unplanned, unstructured settings, after all!
Embrace Your Inner Artist and "Be The Leaf"
Legend of Korra's Meelo once offered the Avatar some sage wisdom as she attempted the learn the fundamental aspects of her newest skill: "be the leaf." After all, in order to learn something new, you have to be willing to open yourself up to and embrace the new knowledge coming your way.
Art is no different. Testing the waters of stoner art is as blissfully easy as drawing basic line art. So go ahead and allow yourself to learn how to draw a weed leaf. Who knows, it might take you down a path of self-discovery, or it might just turn into a new occasional hobby you've picked up to keep you entertained. Either way, it's a good time!
Do you have more burning questions around cannabis?
Email us at [email protected] with your questions/topic suggestions and we will get back to you!