It doesn't take a psychic to tell you that you've got great taste if you like Psych. The series about a fake psychic who pairs with his buddy Gus to solve crimes is oddly endearing and is even worth a few rewatches. The show was so successful that it even has spin-offs. However, if you watched and rewatched it one too many times, here are a few other shows that will help fill the void left.
Photo: Wikimedia Commons
10 Funny Shows Like Psych
iZombie
If what appealed to you the most in Psych is the whole psychic aspect of it all, you'll love this series because it has a very similar concept. However, this show has a zombie spin to it. The protagonist, a medical examiner named Liv, collects fragments of memories from the human brains she eats to remain human. Yes, you read that right. This is just the right mix of whacky and supernatural if you're looking for more shows like Psych.
The Mentalist
The title is enough to give you a pretty good idea of what this show is about: the power of the mind to solve crimes. The seven-season series was a huge success, and the plot of the show revolves around Patrick Jane, an independent consultant. He works with the California Bureau of Investigation to help them solve tough crimes. The best part is that every episode deals with a different plot, so you even can start watching the show in the middle if character arcs are not too important to you.
Veronica Mars
Much like Psych, Veronica Mars also mainly deals with crime-solving. Veronica, played by Kristen Bell, is a high school student turned private investigator, has the peace of her wealthy town is shaken by the murder of her best friend. Her dad is a detective, so sleuthing comes naturally to young Veronica. Filled with tons of funny moments to balance out the dark noir genre, this show deals with a new crime every episode and will leave you on the edge of your seat.
Bones
We've discussed mind reading and eating brains, but have you seen a show that deals with detectives collecting clues from the bones of dead victims? Well, Bones deals precisely with that. Sometimes, modern medicine and even the sharpest minds don't work with solving crimes. That's why the police need Dr Temperance Brennan, a forensic anthropologist, to help them hunt down criminals and solve crimes.
Brooklyn Nine-Nine
If there ever was a sitcom that perfectly blended comedy and crime, it's Brooklyn Nine-Nine. Follow Jake Peralta and the entire 99th precinct led by Captain Holt (who's not easily amused) as they solve crimes and catch New York City's bad guys. When they're not solving crimes, though, they're pretty busy pulling hilarious pranks and Halloween heists on each other.
Castle
Castle is an oldie but goodie of the crime show world. The show revolves around Rick Castle, a famous crime writer, who finds Kate Beckett, a detective, while looking for inspiration. He's fascinated by her and wants to model his next character after her, though the same can't be said for how she feels about him. However, with the mayor's permission, he pairs up with her and joins her as she solves crimes. Though she's not too happy with it, Kate slowly learns that his talent for plotting crimes comes in handy while catching killers.
Chuck
How would you feel if you were suddenly aware of all the secrets the world has to offer? Well, you'll find out when you watch this show about Chuck, your average 20-something whose world turns upside down when a friend sends him an email that downloads government secrets into his brain. He then has no choice but to join the CIA and assist them on their secret missions.
Burn Notice
Michael Westen is a successful and highly-reputed spy, which is why it comes as a shock to him when he receives a burn notice and is effectively fired. Jobless and broke, he continues his work spying as a freelancer while trying to get to the bottom of why he was burned, and who burned him.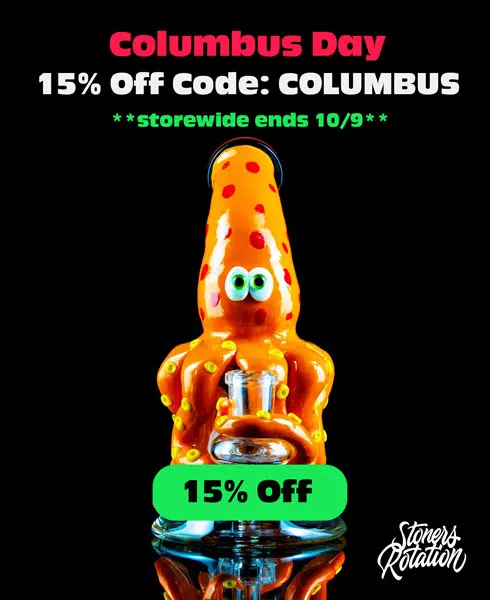 White Collar
Don't you just love a show where an unlikely pair works together? When a criminal mastermind, Neal, gets caught after years by an FBI agent, their cat and mouse chase ends. However, instead of jail time, Neal gets offered an opportunity to partner with federal agents to use his 'expertise' to help them solve crimes.
Sherlock
Like Psych, Sherlock is also about a duo that solves crimes. While in Psych, they were best friends before solving crimes; here they become best friends along the way. Sherlock is a genius detective who can analyze and study a crime scene for clues like no other. Paired with Dr. Watson's skills, the pair put their minds together as they hunt down a notorious criminal, Moriarty. If you ask me, the villains in this series are as interesting as the protagonists, so this is definitely worth watching if you're looking for shows like Psych.
Bonus Picks
Monk
Pushing Daisies
Boston Legal
The Good Place
Suits
More Witty Shows Like Psych
We're pretty confident you'll find a show that's equally as good, if not better, than Psych. However, if you're looking for more fun stuff to watch, we recommend checking out this list of trippy shows to watch high.
Do you have more burning questions around cannabis?
Email us at [email protected] with your questions/topic suggestions and we will get back to you!