There's violent television, and then there are shows like Banshee. We all loved the story of Lucas Hood, a con man turned Sheriff who just can't escape his past. This series did an epic job of blending crime, drama, gore, and suspense into one intense ride. So, if you're looking to fill the void Hood left, here are ten shows like Banshee to watch after toking your pipe that are just as violent and intense.
Photo: Flickr
Breaking Bad
Walter White is a chemistry teacher diagnosed with lung cancer. He turns to drug dealing to provide for his family and, before long, becomes a full-fledged drug lord in Albuquerque. What makes this a great fit for shows like Banshee is that the protagonist of this series, too, has to adopt an alter ego called Heisenberg. Like Hood, he also finds it challenging to balance his past and present lives. Once you're done with the show, you can watch the show's sequel, El Camino, which came out six years after the finale and gave Breaking Bad fans much-needed closure.
Narcos
Narcos is a Netflix original about the life of Colombian drug lord Pablo Escobar and the Medellin cartel. The show follows Escobar's rise and fall as he becomes a billionaire through his business dealings and documents his political ambitions. The great part about this show is that we also get an insight into the lives of the DEA agents tasked with his capture.
The Sopranos
The Sopranos follows the life of mobster Tony Soprano as he deals with personal and professional issues in his home and business life. The Sopranos was unlike anything seen before and is often regarded as one of the best crime dramas in television history. It has a deep, dark tone and features mobsters, hit men, low-level criminals, and FBI agents who committed acts of violence. The show's writing is intricate and complicated, with surreal plot twists.
Sons of Anarchy
Sons of Chaos follows the life and adventures of a bike gang, Sons of Anarchy, set in the fictitious town of Charming. The show draws heavily on Shakespearean archetypes, which have been a staple of the show. The protagonist, Jax Teller, takes inspiration from Shakespeare's Macbeth. He battles against his desire for power to find happiness with his family and friends. He struggles between doing what he knows is right and wanting peace and security for himself, his family, and club members.
Prison Break
Lincoln Burrows is sentenced to death for a crime he did not commit. The series follows his brother, Michael Scofield, as he creates an elaborate plan to break Lincoln out of prison. Though they succeed in their quest, their story does not end there. The duo is forced into hiding when the man who framed Lincoln, becomes suspicious of them. So, he hires the best bounty hunters in the country to find them. The first season is the best, and is guaranteed to keep you on the edge of your seat, precisely what you're looking for in shows like Banshee.
Dexter
Dexter Morgan is a forensic blood-spatter analyst who leads a double life as a serial killer with "good intentions." He kills only other murderers and serial killers to feel "safe" in his world. Dexter is mentored by Debra Morgan, with whom he shares an on-again, off-again relationship, mostly because he doesn't want to involve her in his double life. Give this show a shot if you're looking for shows like Banshee, where the protagonist has to find a balance between two lives!
House of Cards
Kevin Spacey plays Frank Underwood, a Southern Democrat who uses every means possible to get elected to the U.S. Senate and ascend to the Presidency of the United States. The political drama follows his ruthless rise to power and his challenges in Washington, DC. Lying, backstabbing, and blackmail, this show has it all and is the perfect drama to watch after getting high.
Black Mirror
Black Mirror is a British anthology that explores the dark aspects of modern society, particularly with regard to the unanticipated consequences of new technologies. The episodes are stand-alone stories and can be watched in any order. However, we recommend watching them chronologically, as each season is even more gripping and intense than the last. This is quite different from other shows like Banshee on this list. However, both series share a lot of similar themes like violence and gore. They are both wickedly good to watch while you're tripping.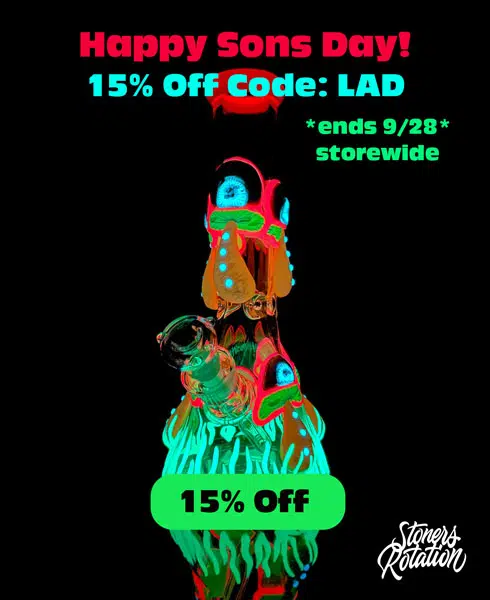 American Horror Story
American Horror Story is a horror drama series created by Ryan Murphy. The first season revolves around the Harmons family, who moves to Los Angeles to reconcile their past and start fresh. However, things take an unexpected turn when ghosts from their pasts start to reveal themselves. Every season has a new story, but the cast remains the same. Evan Peters and Emma Roberts usually play the leads and are brilliant in every season!
The Wire
Saving the best for last with one of the best crime dramas to ever exist, The Wire, It follows the lives of police officers and drug dealers who are all part of the economic inequality in Baltimore. This is one of the best series to depict the War on Drugs. But, the show does an excellent job of portraying the struggles between those trying to do good and those who surrender to their criminal instincts.
More Gripping Shows Like Banshee
We're sure you're bound to find your next fix among these great shows. However, if you're hungry for more intense shows like Banshee, we're pretty sure you'll love this list of shows like Breaking Bad.
Do you have more burning questions around cannabis?
Email us at [email protected] with your questions/topic suggestions and we will get back to you!