The combination of Adam McKay's direction, brilliant screenwriting, and impressive cast members like Leonardo DiCaprio, Meryl Streep, and Jennifer Lawrence all made for an incredible political satire. The film was instantly a major hit among audiences globally. So, if you're looking for more funny films with a deeper social commentary, here's a list of ten movies like Don't Look Up that you should watch after taking a bong hit.
Photo: Wikimedia Commons
Vice (2018)
Adam McKay is a genius of political satire, so it's no wonder that his 'Vice' is a film deserving of a spot on this list. It's a satirical take on Vice President Dick Cheney and his use, or rather misuse, of power, during Bush's administration. Christian Bale is brilliant as always and delivers a powerful and entertaining performance as the scandalous Vice President.
Seeking A Friend For The End Of The World (2012)
If you're looking for movies like Don't Look Up where the world ending is a big part of the plot, this is a great pick. In the film, a massive asteroid named Matilda is heading toward Earth, and the mission to stop it has failed. Dodge (played by Steve Carell) left by his wife, is devastated, and lonely. In this state, he stumbles upon Penny (played by Keira Knightley), who is also going through heartbreak. She also feels like she missed the last chance to see her family. So, having nothing to lose, the two decide to team together. They set off on a road trip to find Dodge's high school girlfriend and hopefully give Penny a chance to reunite with her family.
This is The End (2012)
An apocalyptic comedy with stoner humor? Sign me up right now! In this film, celebrities like Seth Rogen, James Franco, and Jonah Hill play exaggerated versions of themselves, while they all get together to attend James Franco's house party. However, during the party, they realize that they are in the middle of the apocalypse. The film is essentially a hilarious take on how these stars try to survive the end of the world. There isn't a lot of political commentary, but the plot and actors are hilarious. So, if you want a light and funny film after getting baked, this is just the movie to watch.
Greenland (2020)
Greenland is a doomsday movie that has people fighting for survival. Gerard Butler plays John Garrity, an architect. He is one of the only few chosen to hide in the emergency shelter amid the world ending. He then embarks on a long and difficult journey with his diabetic son and estranged wife to make it to the shelter before time runs out. Unlike other movies on this list, this doesn't have a lot of comedy, but if you are looking for a good action flick, it's worth a watch.
The World's End (2013)
Although the premise of this movie is not as unrealistic as Don't Look Up, this movie has its fair share of funny moments and is a good fit for this list. The film follows a group of friends who get together after years to recreate a pub crawl from their younger years. And of course, they happened to pick a night when Earth fell under an alien invasion. The actors are hilarious and the screenwriting is crisp and witty, and you will have plenty of good laughs with this film.
Team Africa: World Police (2004)
Similar to some movies like Don't Look Up on this list, this animated film is a political satire and has a lot of crass humor. So, if you are easily offended, this might not be your cup of tea. The plot follows a special unit put together by the US government to prevent a gnarly war announced by North Korean ruler, Kim Jong-il. Despite being an animated film, the hilarious plot evades logic in more than a few places. Nonetheless, it's still a fun watch, especially baked!
Idiocracy (2006)
If you're tired of watching movies trying to prevent the world from the apocalypse, you'll enjoy this film focused on life after the planet's doom. Luke Wilson and Maya Rudolph play Joe and Rita, a soldier and prostitute chosen for a government hibernation project. In a hilarious and unexpected turn of events, Joe wakes up after hibernating for 500 years, to realize he is the smartest person on the planet. This film is super witty and offers a hilarious commentary on society's love for commercializing life.
In the Loop (2009)
This is a political satire intertwined with a media scandal, which is pretty much everything you could wish for if you're on the hunt for movies like Don't Look Up. The film is adapted from a sitcom called The Thick Of It. It follows Simon Foster (played brilliantly by Tom Hollander), the Minister for International Development, who lands in grave trouble when he makes two very contradictory statements about the war in the Middle East during an interview. Hollander's epic performance, paired with a flawless script, makes for one great movie. Honestly, you should watch it irrespective of whether you liked Don't Look Up or not.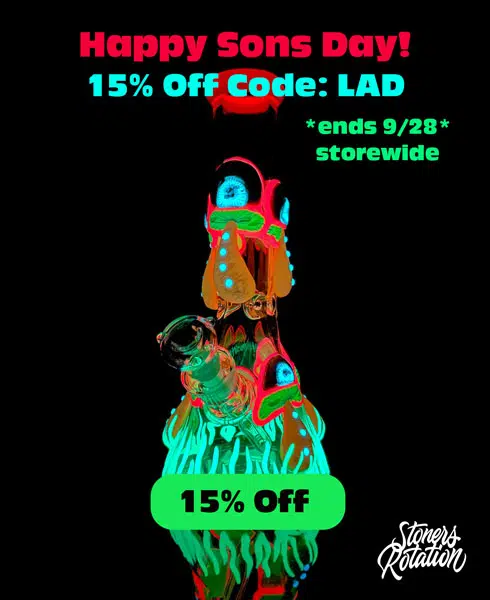 The Interview (2014)
We couldn't make a list of political satires and not include the most popular and controversial film in this genre. Though the world ending is not a core theme in the film, it's still very similar to Don't Look Up. The film follows two journalists, played by Franco and Rogen. Somehow, the US government convinces them to assassinate the Supreme Leader of North Korea during an interview. Naturally, the duo is scared for their lives. It results in this absolutely hilarious movie. Seth Rogen co-directed The Interview, so you know it's just the right kind of humor you need after taking a hit.
God Bless America (2011)
If you like movies with themes of existential dread and nihilism, this is right up your alley. The plot follows Frank (Joel Murray), a man who's had enough of the way his country has become obsessed with pop culture. He pairs up with teenager Roxy (Tara Lynne Barr), to wipe out anyone who's ruining the country with their stupidity. There are definitely some dark themes, but the movie has some funny moments and deserves a spot on your watchlist if you're looking for funny movies like Don't Look Up.
More Movies like Don't Look Up if you Love Comedy
There's nothing better than a good political satire to both entertain and stimulate your mind. We hope you enjoyed this list and found your next watch. However, if you're looking for more movies to watch on Netflix, check out this list of best films to watch baked.
Do you have more burning questions around cannabis?
Email us at [email protected] with your questions/topic suggestions and we will get back to you!