Bacteria can be pretty useful. Clostridium botulinum, which produces the toxin used in botox, is one of those bacteria. Interestingly, that same toxin can cause food poisoning. However, when used in small doses, like in botox, it can solve specific health problems. Besides preventing wrinkles, people use botox to treat an overactive bladder, migraines, and several other issues. Regardless of why you're getting botox, you're probably wondering if using weed can cause any adverse effects after your procedure. Can you smoke weed after botox? Here's what we know.
Photo: Unsplash
Can You Smoke Weed After Botox Injections?
You don't have to put down your blunt or bong after botox. There aren't any known interactions between marijuana and botox.
However, according to Healthline, you should maintain a normal heart rate after getting botox. We know that marijuana can temporarily increase your heart rate.
Healthline didn't mention weed at all. They are referring to exercise when they say to keep your heart rate normal. They said, "Physical activity increases blood flow. This could potentially spread the toxin to unintended areas and reduce its effectiveness at the injection site. It also increases the risk of bruising."
Healthline suggests waiting 24 hours but mentioned that doctors sometimes recommend waiting a couple of days to exercise.
In addition, there are many things you shouldn't do after botox. According to Healthline, that includes:
Avoiding alcohol
Avoiding touching your face
Staying out of the sun
If you think you won't remember to do these things while high, avoid weed for a couple of days after your injections.
If you can't abstain from weed or don't want to, let your doctor know your concerns, and they'll be better able to guide you.
In addition to that, if you like to sprinkle some tobacco with your weed, you may want to refrain from doing that. North Raleigh Plastic Surgery says, "Smoking, vaping, and anything with nicotine causes your collagen to break down, damages your skin cells, and reduces the effectiveness of your Botox injections."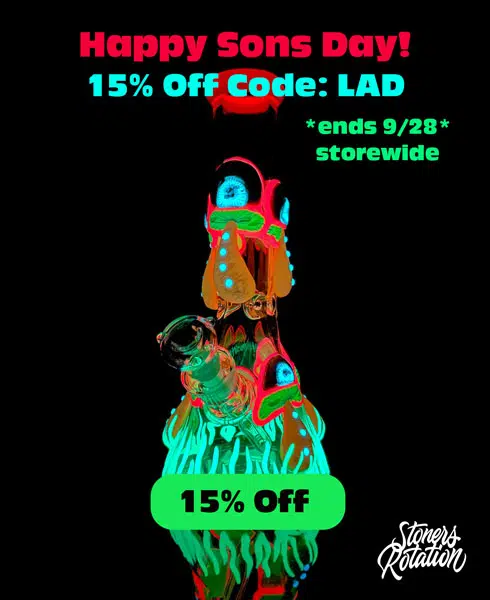 Finally, we'd like to point out that botox has certain side effects. For example, Mayo Clinic says you may experience eye dryness or headaches due to botox injections. If weed causes those side effects for you, then there is a possibility weed could make them worse. 
Can You Eat an Edible After Botox?
Technically you can. As we said, there is no known interaction between weed and botox.
Therefore if you want to have an edible, you can. However, our only concern is the increased heart rate that may result as well as the side effects of both weed and botox. 
Unfortunately, many studies on marijuana use and botox don't seem to be available.
Can I Use CBD After Botox?
Yes, as far as we know, there are no interactions between CBD and botox.
Extract Naturals says, "There are no compounds in the hemp plant that are known to negatively interact with the ingredients in Botox. So, it doesn't matter if you're taking a full spectrum, broad spectrum or CBD isolate product."
Can You Smoke Weed Before Botox?
It's understandable if getting botox injections makes you nervous and you're looking for something to take the edge off.
However, typically being high isn't recommended before medical procedures. Usually, it's because weed can interfere with anesthesia. But medical professionals also want to know that you're consenting to the work being done. 
There isn't a lot of information regarding using weed before botox. However, Myrha Beauty says, "Marijuana is known to cause paranoia and anxiety in some people. If you're one of those people, then receiving a medical treatment in a compromised state-of-mind can be reckless and dangerous."
They made a good point; you don't want to be fidgeting or panicked while you have needles going in your face. 
If you're worried about the pain, you can ask for numbing cream or an ice pack to be applied.CBD may also be an available option. Extract Naturals says people opt to use CBD cream before a botox procedure to reduce pain. They said, "there is no reason to worry that using CBD prior to a Botox treatment will lead to ill effects."
On the other hand, Myrha Beauty says that CBD oil (and weed) has anticoagulant properties and may cause more bleeding at the injection site. It's understood that medication that causes blood thinning and alcohol should be avoided before botox.
Mountain Radiance, a medical spa, says, "Any blood thinning medication can increase the risk of bruising and swelling after your Botox treatment.To further lower your risk of bruising, avoid alcohol for a few days before your Botox injections."
However, they didn't mention weed. We're not sure if it's a strong enough anticoagulant to cause a problem with botox, and there is not much information on it.  
Therefore, we recommend speaking with your doctor about this.
Takeaway
Can you smoke weed after botox? It seems that you can! The truth is, there isn't much information about weed use before or after botox. A couple of things give us pause, such as weed potentially increasing the heart rate after botox. However, we have no concrete evidence that weed will cause a problem. If you have concerns, ask a medical professional for their opinion to make a more informed opinion. 
Do you have more burning questions around cannabis?
Email us at [email protected] with your questions/topic suggestions and we will get back to you!