After getting high, there are few feelings better than sinking on your couch and watching Netflix. Of course, having a subscription and access to limitless movies is great, but why waste your time on bad films? If you want to save yourself a bad trip caused by a boring movie, we've put together a list of the ten best Netflix movies to watch high.
Photo: Unsplash
The best Netflix movies to watch stoned
30 Minutes or Less (2011)
When Jesse Eisenberg and Aziz Ansari come together to make a comedy crime film, you know it's going to be good. Eisenberg plays Nick, a pizza delivery guy who gets abducted by two aspiring criminals. The criminal duo forces Nick to rob a bank for them, with a time bomb strapped around his chest. Nick then reaches out to his friend Chet (Ansari) to help him on this next to impossible mission.
War Dogs (2016)
This movie is so absurd that you almost won't believe it's based on a true story adapted from a Rolling Stone article. David Packouz (Miles Teller) is a masseuse who aspires for better things in life. He then meets Efraim Diveroli (Jonah Hill) and discovers that there's easy money to be made in arms dealing. Things go well, and they earn some quick bucks until one day, they sign a $300 million contract from the Pentagon. That's when things start getting really trippy. Their task is to provide the Afghan National Army with arms while navigating the dangerous world of arms dealing. Hill and Teller pack nail their performances and the comedic moments that make War Dogs the perfect stoner flick.
Don't Look Up (2021)
Two astronomers (played by Jeniffer Lawrence and Leonardo DiCaprio) discover that there is a giant comet approaching that threatens to destroy the planet. In an attempt to be taken seriously, they embark on a country-wide media tour to warn people of the incoming danger. This comedic political satire has some of the biggest names in the industry, Like Meryl Streep, Jonah Hill, Cate Blanchett, Ariana Grande, and Timothee Chalamet. Brilliant characters and a hilarious plot make this one of the best Netflix movies to watch high in recent years.
The Social Dilemma (2020)
If you've ever wondered how the social media algorithm works and wanted an insight into the workings of some of the biggest companies like Facebook and Instagram, this is the documentary to watch. They cover important topics on how these companies perform algorithm data mining to target ads and the implications of these actions on our mental health. However, you might want to smoke a pipe before watching this because it will leave you with a lot to think about, especially regarding your social media accounts.
I Care a Lot (2020)
If you enjoy dark humor, we guarantee you'll love I Care a Lot. The film follows Marla Grayson (Rosamund Pike), a shady swindler who acts as a guardian to senior citizens and steals all their money. One day, she comes across a wealthy old woman and signs up to be her guardian, thinking it's easy money. However, she soon realizes she may have bitten off more than she can chew. It turns out the innocent old lady she wanted to swindle has connections to the mafia, and now they're after her. The movie is funny, witty, and is among the best Netflix movies to watch high.
The Week Of (2018)
Weddings are a fun occasion, right? Well, maybe for everyone except the families of the bride and groom. Sarah and Tyler are in love and decide to get married. Their fathers (Adam Sandler and Chris Rock), with very different personalities, must spend one week together preparing for the wedding. As expected, there's a lot of tension, which results in this incredibly funny film.
The Mitchells vs. the Machines (2021)
Animated movies are often a go-to when baked, and The Mitchells vs. the Machines is among the best. The film follows the Mitchells, a highly dysfunctional family, who are taking a road trip to drop their daughter off at film school. Mid road trip, there is a robot apocalypse, and they must put their differences aside to save humanity. There's not one moment of this film that won't entertain you, and every twist and turn will have you hungry for more. This Oscar nominee is the right pick if you're looking for a wholesome film for your next trip.
Murder Mystery (2019)
Whenever Adam Sandler and Jennifer Aniston come together, they make some of the best comedy films, and this is no different. The plot follows a cop, Nick, and hairdresser Audrey, trying to reignite their marriage. They decide to go on a romantic European vacation in an attempt to rekindle their romance. However, on their cruise journey, they get entangled in – you guessed it, a murder mystery. The acting is top-notch and the awkward moments are comedy gold, making it a great movie to watch stoned.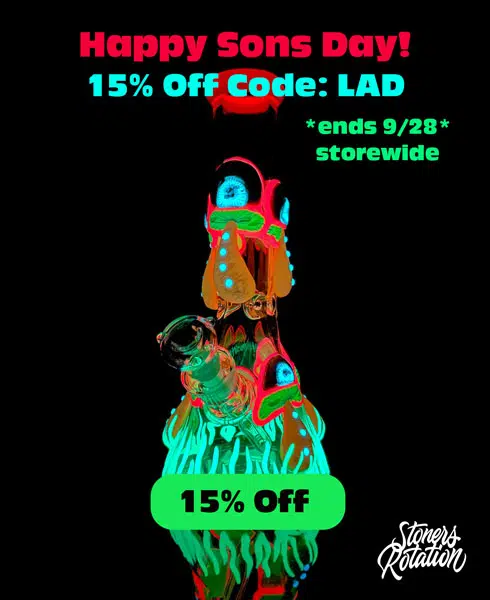 Game Night (2018)
Max and Annie love playing board games and regularly meet up with their friends for game night. So, one night, when Max's brother proposes a harmless murder mystery game, the gang eagerly agrees. This is when things get interesting, as the game becomes more realistic than they'd like it to be. The movie has a lot of exciting twists and turns and plenty of funny moments, which is what made it worthy of being on our list of Netflix movies to watch high.
This is The End (2013)
Seth Rogen wrote and directed this movie. So you already know there will be a lot of stoner humor involved. James Franco, who plays himself, gets trapped in a house with his celebrity friends. From a relaxed evening with friends, this night gets trippy as a series of apocalyptic events occur, and the gang is left fighting for survival. This stoner flick has a satisfying ending and is best enjoyed in good company.
Bonus picks
Between Two Ferns: The Movie (2019)
Grass Is Greener (2019)
Mac & Devin Go to High School (2012)
Moonwalkers (2015)
Dude (2018)
More Netflix movies to watch high
Marijuana and movies go hand in hand, So it's important to have a good flick to watch right after you've toked your pipe. We hope you enjoyed this list of Netflix movies to watch high. Still, if you're looking for more stuff to watch baked, check out this list of trippy Netflix movies.
Do you have more burning questions around cannabis?
Email us at [email protected] with your questions/topic suggestions and we will get back to you!