There are plenty of reasons to get inked. Most commonly, it tends to be a fun way to express ourselves. And what could be more fun than a pretty design on your butt? Here are some cute butt tattoo ideas to inspire your next session at the local parlor. Don't forget to pair them with your favorite stoner aesthetic jewelry to really tie your look together.
Photo: Unsplash
Butterfly Butt Tattoo
Butterflies are a popular symbol across all groups of people. The magical creatures are thought to be a symbol of transformation and rebirth, with blue butterflies specifically representing love and peace.
A popular design in stoner aesthetics, butterflies are equally stunning as tattoos. And they make for some adorable tiny butt tattoos.
Under Butt Tattoo
Butterflies also work just as well as a thigh tattoo below the butt. If you're in the market for cute butt tattoo ideas but aren't quite finding what works, you can always play around with design and placement until it fits.
Heart Butt Tattoo
One of the most popular designs out there are these adorable heart-shaped bums inked in the traditional style. There are a million variations of heart butt tattoos, of course, including Halloween ones as well as classic red hearts. But these ones remain some of the most sought-after.
Heart Tattoo on Butt
Getting a peach inked on a peach might seem like overkill to some. Yet, somehow, they work out to be some of the sexiest butt tattoos out there. If you're not too sure, though, you can always strip it down to the bare essentials. Tiny heart tattoos are as adorable as heart-shaped butts on butts.
Weed Leaf Butt Tattoo
Butt tattoos can, evidently, be both meaningful and playful. But if you're hoping to find something that's also an homage to the classic stoner aesthetic, weed leaf tattoos are where it's at. They offer the perfect design element for small butt tattoos without being boring or one-dimensional. And depending on your preference, they can be anything from classy to spunky. When testing out cute butt tattoo ideas, remember that there's always the option of changing the style to match your personal aesthetic.
Lips Tattoo on Butt
For a sexy twist to your butt tattoo, you could always opt for a piece that includes a pair of lips. A kiss tattoo on the butt is quite cheeky, and this one even more so by baking it into a weed leaf.
Floral Butt Tattoo
Roses can offer a range of symbolism, particularly based on color. Red roses, naturally, symbolize romantic love. Pink ones represent grace and joy, and white ones relate to purity and innocence. Roses also represent beauty, and can sometimes point to lust.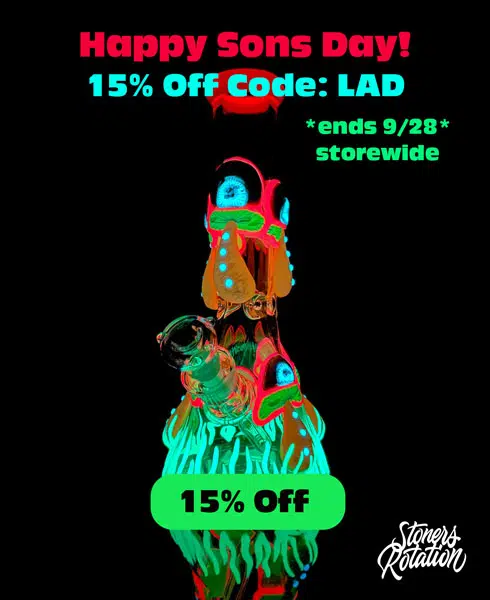 Rose Butt Tattoo
Within the world of ink, however, roses take on a deeper meaning. They point to an intense passion and can represent both a love won as well as love lost. Even without the symbolism, however, rose tattoos are easily some of the most stunning out there.
Peachy Butt Tattoo
Nothing adorns a peachy derrière better than its namesake. And nothing makes for better cute butt tattoo ideas than a peach.
Peony Butt Tattoo
The peony is considered a positive omen. In many cultures, it represents bravery and honor. Peonies are a staple in Japanese tattoo designs. They are a stunning addition, of course. But they also hold special meaning in Japanese culture. In some cases, it represents good fortune, in others, it represents the transitory nature of our existence.
Most importantly, though, peonies remind us that great rewards only come to those who take great risks.
Live a Little Butt Tattoo
If you want to be a little louder with your dedication to taking chances, a butt tattoo that screams "live a little" is a pretty good option.
Irezumi Cherry Blossom Tattoo on Butt
Cherry blossoms have earned adoration thanks to their frequent appearance in Japanese anime. A spring delight, these flowers represent a renewal as the seasons change. They also, however, symbolize the fragility of life. As such, they are a bittersweet reminder to cherish what is, before it disappears tomorrow.
Name Tattoo on Butt/Butt Name Tattoo
Butt tattoos have a reputation for being lighthearted, so it might seem like an odd choice to place a name here. Yet butt tattoos offer a pretty good canvas to experiment with. Aside from being aesthetic, tattoos in this placement also tend to hurt less than the usual spots.
There's a vast array of fonts to choose from. And name tattoos are quite easy to build on as time goes by. The ideal cute butt tattoo ideas are always ones you can continue to enjoy along your tattoo journey.
Cherry Tattoo on Butt
The cherry tree is thought to bring good fortune. Its fruit is thought to represent purity. Yet, the cherry is also seen as a symbol of sex and virginity. Talk about range.
As a tattoo, a cherry represents a spectrum, including innocence, fertility, and immortality. Beyond that though, is the simple notion that a cherry looks pretty good on a butt.
Daddy Tattoo on Butt
Deep meanings aside, butt tattoos are as flirtatious as they are fun. While "daddy" is a totally innocent term of endearment among children, it has come to represent something very different among adults.
The current era has seen some variations of the term. But the classic version remains the most popular. After all, why change that which isn't broken?
Dominatrix Whip Tattoo
From innuendo-laced terms of endearment, we hop on over to symbols of worship. A different kind of worship. Ones that blend pleasure and pain in erotic ways. And is framed like a heart tattoo for good measure.
Not Yours Tattoo on Butt
Of course, if you're neither a top nor a bottom, you can always opt for a butt tattoo that speaks to your ability to ride solo with pride.
Scorpion Butt Tattoo
Cultures around the world see scorpions as a representation of evil, destruction, and lust. As such, scorpion tattoos have earned the reputation of being a symbol of a "bad boy" or a rebel. They've also come to be a symbol of one having spent time in prison and can sometimes indicate gang membership.
Scorpions also, however, represent perseverance, ambition, and patience. They also symbolize sensuality and desire.
Bite Me Butt Tattoo
When one snaps, "bite me," they usually don't mean literally. It is, put simply, an expression of defiant contempt.
But as a butt tattoo, whether it is meant to be taken literally or not is entirely up to its wearer, of course.
Honey Butt Tattoo
What's sweeter than honey? Why, a honey tattoo, of course. Whether you get something to symbolize it, such as a honeybee or a hive, or something more literal, such as aesthetic text that says "honey," this is definitely a great addition to your collection of ink.
A bonus is that honey is also a reference to cannabis concentrates, making it a subtle stoner tattoo as well.
Cute Butt Cheek Tattoos
The butt offers a pretty versatile canvas. Yet, for those hoping to keep their collection more inconspicuous, small butt tattoos are the perfect way to go.
Life's Just Peachy
Designing a tattoo can sometimes feel daunting. It's hard to choose when you know it's on your skin forever. Luckily, there are so many options out there, that you're bound to find something that you love. Even better, you don't have to look too hard. These cute butt tattoo ideas cover a whole spectrum of symbols and styles. Whatever you pick, just make sure it's peachy keen.
Do you have more burning questions around cannabis?
Email us at [email protected] with your questions/topic suggestions and we will get back to you!