When Community first aired in 2009, it instantly hooked audiences with its clever writing, funny characters, and hilarious punch lines. Though it had a simple plot, the interesting characters and brilliant casting kept viewers interested in the students' lives at Glendale Community College. It's hard to find a show that's equally witty, smart, AND funny, but here's a list of ten shows like Community that we guarantee will make for worthy replacements.
Photo: Wikipedia Commons
10 Funny Shows Like Community
The Good Place
The Good Place is a quirky series about people who find themselves in the good part of the afterlife. The story revolves around Eleanor, who lands up in The Good Place after leading a questionable life on Earth in a case of mistaken identity. Like The Good Place, there are a lot of fun characters who are trying to fit in in a new place, like the gang did at Greendale Community College.
Where to watch: Netflix.
Silicon Valley
Silicon Valley is a start-up-based comedy about flawed but lovable characters trying to make it big in the tech industry. There are many interesting plot lines, and the humor is witty and intelligent, just like Community. Similarly, the location of this show is also a pivotal character, just like the college in Community.
Where to watch: HBO Max.
Superstore
Superstore is an underrated gem that first aired in 2015 but remained under the limelight until recently. The show deals with the employees of Cloud 9, a big box store in Missouri, and their daily antics and misadventures. Incredibly hilarious and almost too painfully relatable in places, this show definitely deserves a spot on your watchlist if you like shows like Community.
Where to watch: Netflix.
Brooklyn Nine-Nine
Definitely one of the most iconic and beloved sitcoms of all time, B99 focuses on the daily lives of a police precinct. The show puts together the most unlike group of people, yet somehow, they work together like magic. These officers also have time to prank each other, organize Halloween heists, and more between solving crimes.
Where to watch: Netflix.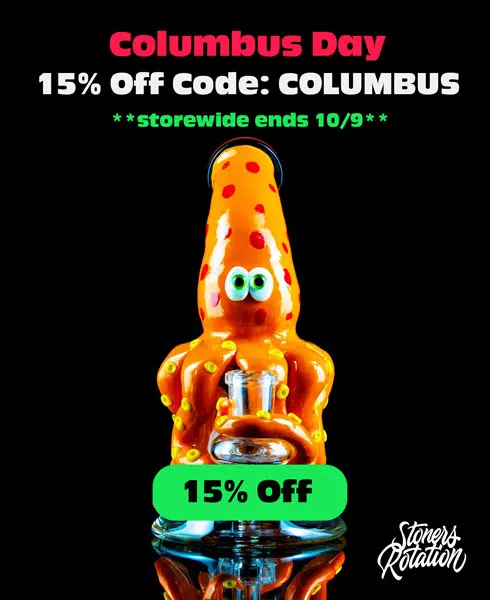 30 Rock
Like Community, 30 Rock was definitely one of the most popular shows of the late 2000s. Additionally, what people liked about Community were the millennial pop culture references and ensemble cast. If that's something you're interested in, this series about a T.V. show writer who's struggling to keep her life and career together is definitely for you.
Where to watch: Hulu.
Mythic Quest: Raven's Banquet
This show about a group of game developers trying to keep their massive multiplayer online game ahead of the competition is all sorts of weird and funny. It has the most bizarre characters you'll meet in a sitcom. Also, you'll find a familiar face in Danny Puri, who plays a very different but fun role in this series.
Where to watch: Apple T.V.
Schitt's Creek
Imagine a modern-day version of Arrested Development, and that's basically the plot of this show. The Rose family move to a small town they own after losing all their wealth and start their lives fresh while getting accustomed to living in a motel. However, that's not the only thing they have to get used to. The series follows the Rose's as they learn the small-town ways, make friendships, and try to leave their past behind them.
Where to watch: Netflix.
Parks and Recreation
Parks and Recreation is an endearing sitcom about the park department employees of a fictional small town called Pawnee, headed by Leslie Knope (Amy Poehler). Every day, they work towards making the town a better place to live for its residents. However, they are often met with hilarious obstacles. The show also features some uber-talented cast members like Nick Offerman, Adam Scott, Rob Lowe, and Aziz Ansari.
Where to watch: Peacock, NBC.
The Office
It wouldn't make sense to make a list of comedy shows and not include the g.o.a.t of comedy. This mockumentary about the lives of the employees of Dunder Mifflin, a paper company, turns mundane life into comedy. This series was also first aired in the 2000s and has that epic and borderline-offensive humor that would not fly in today's comedy genre.
Where to watch: Netflix.
Barry
The premise of this show is so strange and unique that I dived into it without even watching the trailer, and boy was I glad I did! The show follows Barry, a serious hitman. He discovers the joy of acting while pursuing a target and falls so in love with it he decides to leave his old life behind. Unfortunately, his exit from the life of crime is not as smooth and seamless as he thought it would be. This is a character-driven series that will have you falling off your chair laughing!
Where to watch: Hulu.
Bonus Picks
Unbreakable Kimmy Schmidt
It's Always Sunny In Philadelphia
The I.T. Crowd
You're The Worst
A.P. Bio
As Hilarious as Community
We're sure you'll get plenty of laughs with these great shows. But, if you're looking for more great stuff to watch while you're high, check out these trippy movies on Hulu.
Do you have more burning questions around cannabis?
Email us at [email protected] with your questions/topic suggestions and we will get back to you!