A little surrealism and psychedelic imagery always goes down well with a joint or tokes from your gandalf pipe. If Hulu is your streaming platform of choice when high, we've got you covered. Here are the best trippy movies on Hulu in 2022 to watch stoned.
Photo: Pixabay
Top 10 Best Trippy Movies on Hulu 2022
Frank (2014)
This Indie black comedy is the perfect accompaniment to a stoner's night in. The plot follows Jon (Domhnall Gleeson), a young aspiring musician, who finds out he's bitten off rather more than he can chew when he joins an off-kilter pop band led by the uncanny and enigmatic Frank (Michael Fassbender).
The film picked up a lot of awards at various festivals and independent award shows, including winning Best Director and Best Screenplay at the British Independent Film Awards.
Spaceballs (1987)
On the peaceful planet of Druidia, King Roland tries to marry his daughter, Princess Vespa, off to Prince Valium. However, the bride manages to escape with her trusty droid, Dot Matrix. President of a rival planet tries to track the princess down so he can use her to exploit Druidia's atmosphere for fresh air.
This sci-fi is on the absurdist side, so get ready to be transported to a mad, fantastical world for this one.
Grabbers (2012)
An alien invasion movie with a twist: the blood-sucking extra-terrestrials have an aversion to blood with a high alcohol content. The solution for the residents of the invaded Irish Island? Stay permanently drunk in order to survive.
Looking For Eric (2009)
Ken Loach directs this sensitive, heart-warming tale of a football fan, down on his luck, who receives some philosophical life training courtesy of French footballer Eric Cantona. What makes this film so special is its empathetic portrayal of mental health issues way before it became commonplace.
American Ultra (2015)
Smoke shop assistant, Mike Howell (Jesse Eisenberg) likes to spend his time getting high and working on his graphic novel about a superhero monkey. However, unbeknownst to Mike, he's a CIA-trained killing machine. When the government agency decides they no longer have any need for him and set about exterminating him, he becomes unexpectedly "activated" and able to take them all down. With his newly uncovered abilities, he and his girlfriend, played by Kristen Stewart, must defend themselves from the failed CIA test subjects hot on their tail.
Troll (1986)
This is an uncanny horror that gets under your skin as much as it makes you chuckle The plot follows an evil troll king on a quest to find a mystical ring that can make him human. In search of the ring, he invades a San Francisco apartment block in pursuit of a powerful witch who resides there.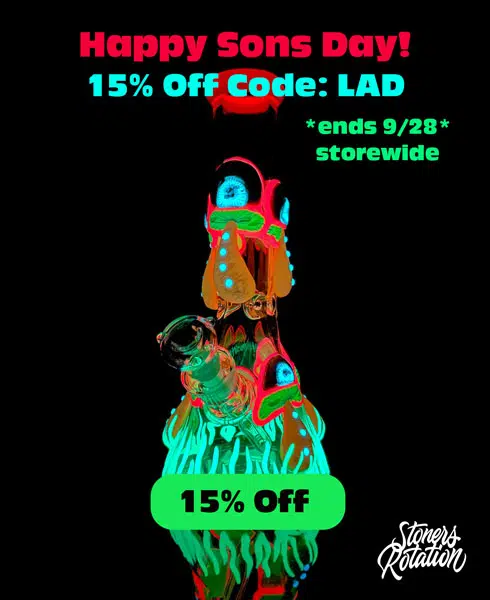 The Rocky Horror Picture Show (1975)
Possibly the most famous and legendary cult classic there is, The Rocky Horror Picture Show is every bit the raunchy, glam-rock, absurdist masterpiece it's made out to be.
When a couple's car breaks down, they're forced to seek help from a nearby mansion owned by the eccentric Dr Frank-n-Furter. As the couple get more acquainted with the mansion's residents, things get more and more bizarre until they reach total enlightenment.
Bill & Ted's Excellent Adventure (1989)
Bill & Ted are probably the most iconic stoner duo, surpassing even Seth Rogan and James Franco in legendary status.
In Bill & Ted's Excellent Adventure, the intellectually challenged pair set off to discover the past via a time machine in order to research for their school project. Meeting a collection of zany historical figures en-route, the friends find plenty of material for their report while keeping us all entertained.
Erik the Viking (1989)
Another cult classic, Erik the Viking follows the life of Erik, a viking with a conscience who grows tired of pillaging and invading, and wants to do something good with his life. When he receives news from the wise Freya that a wolf has gobbled up the sun, he takes it as his queue to set off a quest to make things right and redeem himself. However, his mission doesn't go without setbacks, and he and his allies must act cautiously to save the day.
The Binge (2020)
In a near future where all drugs, alcohol and intoxication are banned in America, citizens are permitted only one night a year to indulge in heavy partying. When a group of teens want to participate, however, they have to find a way round their parents and teachers to make it out and join the annual "binge".
Best Trippy Movies on Hulu 2022: Bonus Picks
The Truman Show (1998)
Don't be a Menace to South Central While Drinking Your Juice in the Hood (1996)
Palm Springs (2020)
Heathers (1988)
Shaun of the Dead (2004)
Trippy Movies for Stoners
Hulu is a great place to find quality stoner content. For more inspiration, check out last year's list of the Best Stoner Movies on Hulu.
Do you have more burning questions around cannabis?
Email us at [email protected] with your questions/topic suggestions and we will get back to you!